Opinion / Columnist
Zimbabwe awaits EU, USA, etc. elections reports: honest and constructive or patronising BS
08 Aug 2018 at 16:42hrs |
Views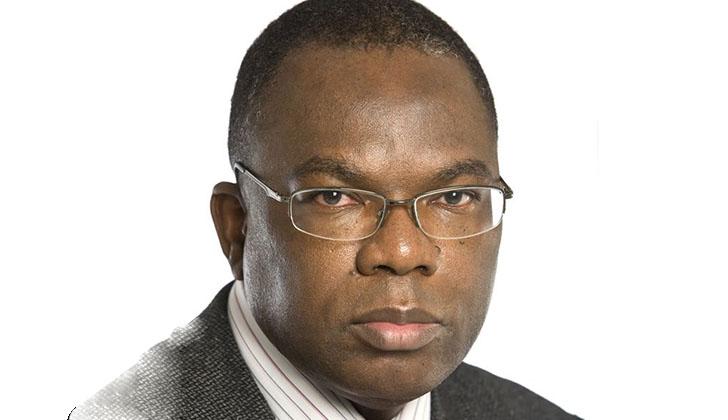 In next day or so the international community election observer teams will be releasing their preliminary reports on Zimbabwe's 2018 elections. The reports must answer the central question: Where the elections free, fair and credible?
The AU, SADC and COMESA the three African bodies who had election observer teams have all endorsed the controversial election process. COMESA's report boldly stated that the elections were "generally peaceful, transparent and adhered to national, regional and international standards".
Yes, these elections were very peaceful with very few reported cases of politically motivated violence and very low key intimidation of the electorate. A far cry from the mayhem of wanton violence of past especially 2008 when Zanu PF thugs, rogue war veterans actively assisted by the Police, Army and CIO went on the rampage harassing, beating, raping and murdering people, forcing them to vote for Zanu PF.
This years the party settled for reminding people the violence would return if Zanu PF did not win the election. Operation harvest fear, the party boasted. Zanu PF did well in the parliamentary elections but only managed to scrap through with a 50.8%, just enough to avoid a run-off, on the presidential vote.
Clearly the party was not amused and lo behold there was violence in which the soldiers were deployed to stop street protest of the result and a pre-emptive strike against any protest against the regime. No doubt the regime is thinking to future elections too and is sowing fear now for a bumper harvest next time.
The AU, SADC and COMESA teams had written their reports before the military crackdown started and so they can reasonable argue that the elections had been "peaceful". But even then, having peaceful elections alone is not enough for free, fair and credible elections.
How can these elections be judge free, fair and credible when there was no free public media; when 3 million Zimbabweans in the diaspora were denied the vote; when no one knows who the 5.6 million registered voters were because no clean and verified voters' roll was released; when Zanu PF robbed the nation blind to bankroll its vote-rigging and vote-buying schemes; etc.; etc.?
It is a great tragedy for Zimbabwe and Africa that the AU, SADC and COMESA endorsed Zimbabwe's flawed and illegal elections. The root cause of Zimbabwe and many other countries in Africa's economic mess and political instability can be traced to one thing – failure to remove corrupt and incompetent leaders because they rig election. By endorsing Zimbabwe's flawed elections AU, SADC and COMESA have thrown the door wide open for other African leaders to rig elections. Monkey see, monkey do!
"President Emmerson Mnangagwa has yet to prove that the vote was fair, creating a problem for international donors and investors whose help is desperately needed to revive the country," said the New York Times editorial.
"Last week's national elections in Zimbabwe were a critical test of whether President Emmerson Mnangagwa was really prepared to lead the revival of a country brought to ruin by his autocratic predecessor, Robert Mugabe. So far, the aftermath of the elections that gave Mr. Mnangagwa and the governing ZANU-PF party at least five more years in power has given little reason for celebration.
"There is little likelihood that Zimbabwe's electoral commission or courts will overturn the results, posing a difficult choice to the International Monetary Fund and other donors and investors whose help is desperately needed to sort out an economic mess that has sent more than a quarter of Zimbabwe's citizens abroad to work."
The New York Times has put their finger on the money – the investors!
The investors and lenders did not have election observer teams on the ground in Zimbabwe and they will be writing no reports; they have no time to waste. They do not need to be told that these elections were not free, fair and credible; they can see it with their own eyes. There will be no investors flooding into Zimbabwe because they do not do business with thugs who rig elections to stay in power.
By rigging the elections President Mnangagwa has just confirmed Zimbabwe is still a pariah state ruled by thugs. Investors are very shrewd and savvy people they pay more attention to what leaders like him do than to what he says. By rigging the elections President Mnangagwa has blown all the country's hope of any meaningful economic recovery.
On the political front, President Mnangagwa will be spending the next five consolidating his hold on power; he will be fine ZEC, Army, Judiciary, etc. to make sure they deliver a landslide Zanu PF victory in future. These elections, with all their flaws, is the template of what future elections will be; this is the closest we will ever get to holding free, fair and credible elections.
With no meaningful democratic reforms, President Mnangagwa will never reform himself out of office, there is no hope of Zimbabwe holding free, fair and credible elections in five years from now or ever. The scourge of rigged elections has haunted this nation for the last 38 years it is not too late for us to bite the bullet, reject these farcical and fraudulent elections and demand the implementing of the reforms.
The choice of letting President Mnangagwa get away with yet another Zanu PF rigged elections is a false choice in that there will be no meaningful economic recovery in the next five years and at the end of it we will still face the real prospect of yet another rigged election.
The EU, American and all the other western based election observer teams must honest and declare these elections null and void because, in all honesty, no one can ever say these elections were free and fair. Declaring the elections null and void will force the people of Zimbabwe to finally deal with the scourge of rigged elections.
Let me state it here, now and loudly; the EU, the Commonwealth, British, etc. will not be doing Zimbabwe any favours by endorsing these flawed and illegal elections because with Zanu PF regime will never bring about any meaningful economic recovery or political stability.
Those who endorse these elections as being free and fair must ask themselves if they would do the same if elections in their own country were held with no clean and verified voters' roll, etc. So the only reason they are doing so here is out of a deep seated superiority complex. Naturally, every thinking Zimbabwean will find the decision deeply offensive and patronising!
All articles and letters published on Bulawayo24 have been independently written by members of Bulawayo24's community. The views of users published on Bulawayo24 are therefore their own and do not necessarily represent the views of Bulawayo24. Bulawayo24 editors also reserve the right to edit or delete any and all comments received.