Opinion / Columnist
Zimbabwe's constitutionalism moves notch up
22 Aug 2018 at 05:02hrs |
Views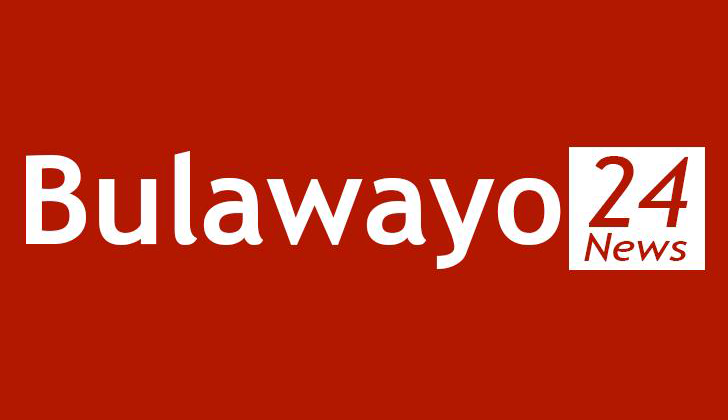 Today is a momentous day for Zimbabweans as constitutionalism moves a notch up with the Constitutional Court sitting to consider submissions by MDC-Alliance presidential contestant Nelson Chamisa in challenge to his loss to President Mnangagwa in the July 30 harmonised elections. Notwithstanding the outcome of the court challenge, which has inspired a nation rising from close to two decades of political and economic isolation, and whose hopes and aspirations remain hinged on democratic tenets of one man one vote, in a fair and free environment, Zimbabweans eagerly await a change of fortunes in livelihoods.
The challenge itself, though it is neither unique nor top drawer in terms of legality, for the world is not unfamiliar with such, it marks a new trajectory in Zimbabwean politics in as far as opening up of political space is concerned. That Chamisa enjoys the freedom to reduce the majority vote of the citizens of Zimbabwe to a Constitutional Court Bench vote, in the full glare of global lenses is testimony to President Mnangagwa's commitment to the rebuilding of our great nation.
It is his constitutional right to refuse defeat, as it is every Zimbabwean's responsibility to see to it that justice is not defeated in the wake of political expediency. With the court of public opinion in situ, the Bench led by Chief Justice Luke Malaba, will carry the day for its learned and sober interpretation of facts to put to rest a nation's anxiety and refashion aspirations for that golden future time we have all been yearning for.
The patient ones among us, not born of legal acumen or physical brawn, can only keep our fingers crossed; seeing we have no fishy or spooky learning. As all this plays out, or has been reeling out since July 30, or even before, with protagonists positioning themselves for the big haul, time did not stop for the world; and it certainly did not stop for SADC. Indeed, it ticked on for President Mnangagwa.
Barely a week after the July 30 plebiscite in which ZANU-PF won a two-thirds National Assembly representation and President Mnangagwa got 50,8 percent of presidential ballots cast against MDC-Alliance's Nelson Chamisa's 44,3 percent; and opposition inspired post poll violence that left six people dead and scores of others injured on August 8, 2018, the president of the United States of America Donald Trump signed into law the Zimbabwe Democracy and Economic Recovery Amendment Act of 2018, which amends the Zimbabwe Democracy and Economic Recovery Act of 2001.
It is not lost to Zimbabweans, neither is it unknown to SADC how the illegal sanctions came into being, as opposition principals have not disguised their globetrotting shenanigans in an effort to arm-twist the electorate to cast ballots not through the pen per se, but through the stomach. The sanctions regime, which has been in place for the past 17 years, has left ordinary citizens in dire straits, and it is trite to note how situations of lack breeds violence and expose nation states to outside forces.
It is not the nature of the nose to pick the scent of rats when the vicinity only teems of rabbits, but it is the nature of cry-babies to see rats where only rabbits abound. Africa has seen it all, and SADC experienced first-hand that violence is only race and colour blind, and when one sees it exposing its creed, then one, indeed has to be wary of its contours.
The renewal of the embargo on Zimbabwe at a time when President Mnangagwa's administration has made significant strides to entrench democratic tenets culminating in the opening up of the economy, cherishing of human rights and the holding of free, fair, transparent and credible elections, smacks of hypocrisy.
"The 30 July 2018 harmonised elections represented maturing entrenchment of democratic traditions and values of my nation," said President Mnangagwa in his maiden speech at the 38th SADC Summit. "For many years, Zimbabwe suffered from isolation and stagnation", he told an equally enthusiastic and receptive new SADC cast, with four débutantes, him being the fifth; the others being Cyril Ramaphosa (South Africa), Mokgweetsi Masisi (Botswana), Joao Lourenco (Angola) and Azali Assoumani (the Comoros).
"To this end, we are committed to comprehensive economic reforms cognisant of the regional and continental development trajectory. "We have also set out to engage and re-engage with international community with the view to pursuing strategic partnership with the quest to be part of the global family guarded by our mantra Zimbabwe is Open for Business."
Such was the President of the Second Republic of Zimbabwe's appeal, which was not lost on his comrades, who not only expressed their faith in him by electing him to the beacon of regional peace, but unanimously declared that: "Summit urged the international community to lift its sanctions against Zimbabwe, and support the Republic of Zimbabwe in her economic and social development efforts."
The regional bloc, which shares liberation struggle history, guards jealously any insinuations of deceit and efforts at side-lining of member states, and continues to fight as a unit to keep at bay any back-door usurpation of power disguised as democracy, especially premised on the Empire's template. Not only has SADC roundly condemned the sanctions imposed on Zimbabwe at its 38th Summit of Heads of State and Government, which was held in Windhoek, Namibia from August 17-18, but the bloc elected President Mnangagwa Deputy Chairperson of the influential Organ on Politics, Defence and Security Cooperation. President Mnangagwa deputises Zambia's President Edgar Lungu, who took over the baton from Angola's President Joao Manuel Lourenco. The SADC Organ for Politics, Defence and Security (the Organ), which was established in 1996, is responsible for promoting peace and security in the region.
The 16-member bloc is unapologetic of its quest to realign itself around a security-based cooperation that respects the sovereignty of member states and fosters development through win-win outcomes. Southern Africa shares the historical burden of having to engage adamant colonial regimes through protracted liberation struggles with their revolutionary armed wings like ZANLA and ZIPRA (Zimbabwe), MPLA, (Angola), FRELIMO (Mozambique), uMkhonto we Sizwe (South Africa) and PLAN (Namibia). Cooperation and a sense of brotherhood remain key in the Southern bloc of Africa, which was the last to gain Independence from colonial administrations, as revolutionary parties reposition their lot to restore the legacies that have been rallying points in their struggles for liberation.
Save for only three trouble spots in the Democratic Republic of Congo (DRC), Lesotho and Madagascar, Southern Africa has largely been peaceful, as compared to other regions in Africa. It is befitting, therefore, that President Mnangagwa is elected to deputise the Organ at a time Zimbabwe poises herself for a change of outcomes for the generality of her citizens, and there are pending elections in South Africa, Mozambique, Botswana, Malawi, DRC, and Madagascar. With founding fathers having exited the scene through death, resignation or otherwise, it is imperative that political players take a leaf from the late former UN boss Kofi Annan, who was in Zimbabwe in July leading a team of The Elders before the historical harmonised elections.
"Politics is a tricky business, there are demands and there are demands," he cautioned.
"What is important is that we all play by the rules and we make reasonable demands, if we make demands which are unreasonable and which cannot be fulfilled, we are complicating the process. "So, I would urge everyone to be reasonable and operate within the rules, question where there is need for questions and if they feel aggrieved use the legal mechanisms to get redress. "But we should be careful of what we say and what we demand, because the main thing is not to incite.
"If you incite the population, you never know what happens and this is the last thing that the nation and the people of Zimbabwe need." Indeed, the people of Zimbabwe are done with politics of the stomach; politics of subterfuge.
All they want is to be masters of their own destiny as a nation, so that the golden future time does not keep receding towards the Western horizon of doom.
Source - the herald
All articles and letters published on Bulawayo24 have been independently written by members of Bulawayo24's community. The views of users published on Bulawayo24 are therefore their own and do not necessarily represent the views of Bulawayo24. Bulawayo24 editors also reserve the right to edit or delete any and all comments received.