Opinion / Columnist
Increasing agriculture productivity
31 Aug 2018 at 15:39hrs |
Views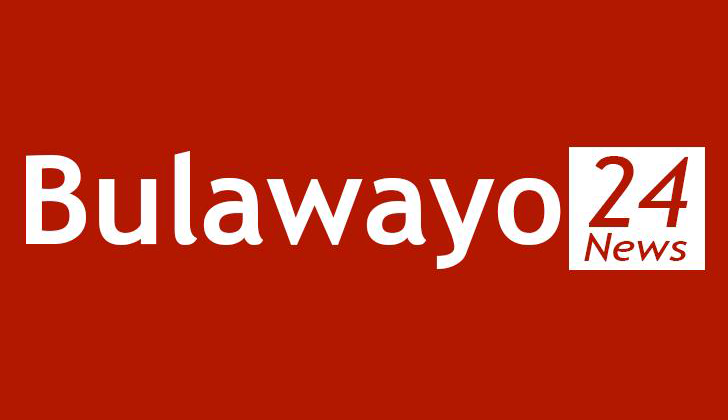 "The sacrosanct cornerstone and golden thread upon which any successful productive economy can be built is the legal protection of private property ownership."
We all know that Zimbabwe's agricultural sector has long been vital to its economic stability and growth. Not only does it form the basis of the direct and indirect livelihoods of almost 70% of the population, but overall economic growth, including that of all the other sectors, is also directly linked to the performance of this sector. Agriculture must, therefore, remain a priority sector given its potential exponential impact on the rest of the economy.
Zimbabwe has about 15 million hectares of arable agricultural land, of which an estimated 4 million was bought by black farmers on a willing buyer willing seller basis before the disastrous fast track land resettlement project of 2000.
Zimbabwe also has the highest land to water ratio in Africa. It is estimated that we have in excess of 20,000 private dams whose maintenance has been hugely neglected since 2000.
Around 11 million hectares of arable land, currently sits under the control of the government. In addition, the neglect of agricultural infrastructure maintenance since 2000 has resulted in vast pieces of productive land been underutilised and their infrastructure dilapidating or stolen.
In order to move forward, there is of course the issue of compensation of those white commercial farmers whose properties were taken by the government without compensation. This issue cannot be avoided forever and at some stage we will have to reach agreement with the victims. The constitution of Zimbabwe acknowledges this liability.
The Government of Zimbabwe has in principle accepted its responsibility to compensate land owners, subject to an agreement with the farmers on a compensation framework, and then securing the required resources.
The revival of the agriculture sector can be achieved by mobilising funds for compensation from the international community through a compensation model whose key objectives are;
1. To remove the conflict over land rights;
2. To monetise lost value inherent in the land and other assets;
3. To ensure that the compensation is affordable;
4. To give new farmers real bankable security of tenure; and
5. To establish a market for land and other rural assets.
There are an estimated 4,500 commercial farming businesses with about 5,300 properties whose ownership is disputed and who require compensation. The total value of estimated compensation for land and fixed assets only, is estimated to be between $7 and $10 billion.
Once fair value has been established in an inclusive manner to remove the existing conflict and compensation paid, these assets can then be released to a new land tenure dispensation that is inclusive.
If we assume that the value of the assets involved as US$ 7-10 billion, this will mean that when these funds can be released into the economy and they will trigger significant macro-economic recovery as follows:
1. An increase in liquidity in the banking sector;
2. Re-establishment of an active market for land in rural areas with an increase in bank lending to agriculture;
3. An increase in local private investment capital;
4. Strengthening of property rights in the wider economy;
5. Create funding for infrastructure and utilities development;
6. Unleash a multiplier effect leading industrial recovery; and
7. Trigger off new employment creation.
Above all, will be the positive impact on the economy due to the confidence that can be created and this will lead to an increased inflow of foreign investment capital in the all sectors of the economy. A resolution of the crisis over land in Zimbabwe with the payment of fair compensation would help restore normal relations with the international community.
We must hurry to rationalise the issue of land ownership and tenure to ensure equitable and fair distribution of this national asset. However, that rationalisation must be underpinned by productive use of land assets.
The solution to our land ownership conundrum is very straightforward. We must revive these dead assets first, by ascertaining their fair value through a land audit and compensating the holders of the title deeds for the improvements they did on the land. This must be independently ascertained and if necessary, arbitrated upon. We must then ensure secure long term tenure through any acceptable instruments.
Also critical is for us to diversify and add value to our agriculture products. I am told that, for example, Zimbabwe could grow industrial hemp which can be refined into products such as paper, textiles, clothing, biodegradable plastics, paint, insulation materials, biofuels, food and animal feed. Investment in research is therefore key for the future. Zimbabwe actually has some very good research already done. The plan must be to create awareness and implement.
Our new agriculture model must be based on "industrialising through agriculture" and this can be done by establishing industrial processing and value addition hubs and achieve inclusive growth. This requires and organised agricultural sector with farmers playing a key role in both policy and direction. We had a very success Agriculture Finance Corporation (AFC) whose funding model was unique informed and effective. We can reinvent.
On the issue of command agriculture and Presidential inputs, the State has a responsibility to ensure food security and broad based access to capital or inputs. A developmental state must be at the centre of agriculture planning and implementation, there is nothing wrong with that. It however must be done in a transparent manner with tangible measurable results.
Youth in agriculture must also be our new thrust to nurture future farmers. This requires we rebuild training capabilities through colleges, incubators and model farms where youth can acquire the necessary skills before they are allocated land. We have many old farmers who are prepared to mentor and train our youths.
Finally, we need unity of purpose and cross pollination of ideas and opportunities among farming community and this requires one body which represents the interests of ALL farmers. Racism, segregation and exploitation of farm workers has no future in our country.
Zimbabwe Will Rise!
Vince Musewe is an economist and economic development policy advisor. You can contact him directly on vtmusewe@gmail.com
Source - Vince Musewe
All articles and letters published on Bulawayo24 have been independently written by members of Bulawayo24's community. The views of users published on Bulawayo24 are therefore their own and do not necessarily represent the views of Bulawayo24. Bulawayo24 editors also reserve the right to edit or delete any and all comments received.