Opinion / Columnist
The 'Chimurenga Monologue' and falsification of history
22 Sep 2018 at 10:46hrs |
Views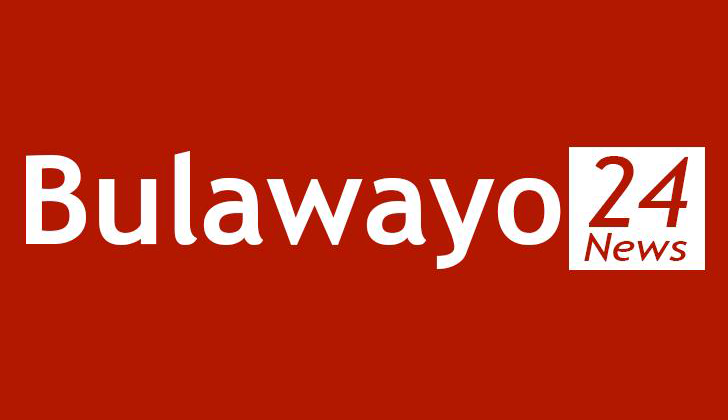 From The 1st Matebele War To The 2nd Matebele Rebellion War versus The "First" Chimurenga War of June 1896: Repudiating The "Chimurenga Monologue" and Falsification of History
This input does not seek to reveal anything new in terms of our history as a people of Matebeleland and neither does it seek to big- up Matebeleland for its immense contribution in its African fight against the ugly face of colonialism South of Continental Africa.
This short piece seeks to look at patterns of resistance in a colonially constructed country called Zimbagwe today. It is about speaking truth to power and exposing attempts made by Zanu-PF and its apparatchicks to bury the illustrious history of Matebeleland by exhuming and bigging-up the so called "First Chimurenga" Mashonaland War of June 1896 as a major war that took place in that God-forsaken country that has been run on Gracio-Mugabenomics Monetary Jungle Policy for such a long time to the point of having no currency of its own.
The exhumation and systematical construction and repeated bigging up of the so-called "First Chimurenga War" by Zanu-PF and its zealots and blind followers at the expense of Matebeleland's illustrious contribution in the African fight against colonialism is what our great history Professor, Sabelo Gatsheni Ndlovu, terms the "Chimurenga Monologue".
Speaking to Thembani Dube in an interview more than 5 years ago, the Professor had this to say about "Chimurenga Monologue", "By Chimurenga monologue, I mean a particular rendition of modern history in a partisan and one-sided way that buttresses the claim by one ethnic group and political party to be the heroic progenitors of the nation and to be the authentic subjects of the nation, while silencing and distorting other histories, and writing other people outside national history.
In Chimurenga monologue, the people of Zimbabwe are Shona and the liberator party is ZANU-PF. That is a distortion of complex histories of identities of people inhabiting the lands between the Limpopo and Zambezi Rivers. It is also a distortion of the liberation history where ZAPU and ZIPRA played an important role not knowing that their participation will be trivialised. The trivialisation was accompanied by confiscation of ZAPU archives so as to authorise the Chimurenga monologue."
What the Prof is explaining above is exactly what Zanu-PF has been up to pre-post 1980. According to the ethnic supremacist and genocidal Zanu-PF government, the "First Chimurenga War" of June 1896 in Mazowe area was the "First War" against colonialism in Zimbabwe.
One must, however, note that the outbreak of war in Mashonaland had no central command in terms of central power and central authority. It was often disjointed, uncoordinated and carried out by different chiefs at different times without any aorta of central authority and central command except only at the instigation of Mlimo from Matebeleland.
Be that as it may and when we unravel the whole shebang and cut to the chase we quickly arrive at a zone of stubborn, irrefutable and walking historical facts.
The so-called "First Chimurenga" took place approximately 6 years after the occupation of Mashonaland. By this time the settlers had fortified their settlership and had become comfortable and more than ready to switch off any resistance and catch a few supposed "leaders" and make an example of them in a cruel colonialist way, for example, the hanging of Nehanda and Kagubi.
But this "First Chimurenga" did not only take place 6 years after the occupation of Mashonaland, it also took place 2 years 4 months after the 1st Matebele War of Nov. 1893 at Gadade.
But again and once more it must be noted that this so-called "First Chimurenga"did not only take place after the 1st Matebele War of 1893 but it also took place 3 months in June 1896 after the 2nd Matebele Rebellion War of March 1896 that was led by Mlimo.
Therefore Matebeles fought two successive wars before the 5th column of our African brothers could join the fight against colonialism and its ugly face...Nov 1893 and March 1896 respectively before they joined in June 1896.
It must, however, be noted and underlined that the June 1896 "First" Chimurenga War started at the instigation of Mlimo from Matebeleland. He had to severely prompt our 5th column brothers to abandon their 5th column shenanigans and join the fight against colonialism. He was successful to a certain extent in that regard.
Put simply and indeed cutting to the chase regarding the so-called Zimbabwean history as narrated and constructed by Zanu-PF since 1963, that history is nothing but a falsified, corrupted and one-sided historical narrative that seeks to apportion and burden Mashonaland with big and broad shoulders of history while reality points to the contrary.
Therefore, in that colonially constructed country called Zimbabwe today and in continental Africa in general or indeed in the greater home of the peoples of the Global South, the Matebele occupy a place in the pantheon of great Africans and peoples of the world, particularly those of the Global South, that recorded and resisted colonialism by any means necessary.
The "Chimurenga Monologue" must, therefore, be forcefully repudiated by us the sons and daughters of great men and women in history as we offer our own historical narrative without fear or favour. One philosopher once remarked that to know a man fully one has to know his history. A very apt philosophical statement indeed. No man can be known by other people's history.
That history that Zanu-PF has been putting as an albatross around our necks as our identity must be repudiated as we march back to our great roots. A great Nation lives its history. We must live our history without fail.
Source - Thembani Mthembo Dube
All articles and letters published on Bulawayo24 have been independently written by members of Bulawayo24's community. The views of users published on Bulawayo24 are therefore their own and do not necessarily represent the views of Bulawayo24. Bulawayo24 editors also reserve the right to edit or delete any and all comments received.