Opinion / Columnist
Gukurahundi genocide victims compensation - a Possibility or an impossibility?
22 Oct 2018 at 10:14hrs |
Views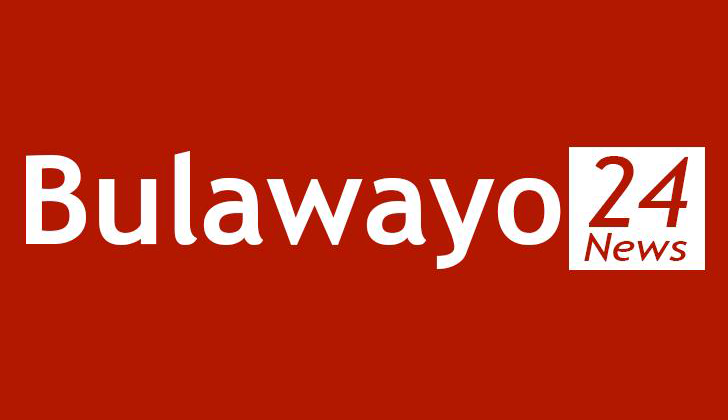 All peace loving people will agree with me that the disturbances which started in Zimbabwe soon after independence and saw approximately 20 000 people mainly of the Ndebele tribe constitute genocide and that victims of the government sponsored killings must be compensated. However, it is the unexplained delay in finding a closure to this pertinent issue, which had caused tensions and anxiety casting doubts on whether the government will recognise its 1980s human rights crimes and do the honourable thing to compensate the victims of Gukurahundi genocide.
A lot of Gukurahundi genocide activists had agreed that atrocities of the 1980s were indeed a genocide. The website www.history.com defines a genocide as "any violence against members of a national, ethnic, racial or religious group with the intent to destroy the entire group." Basing on the above genocide definition I agree with other activists that indeed gukurahundi was a Zimbabwean genocide which was aimed to wipe Ndebeles and moderate Shonas in Matebeleland and Midland provinces soon after independence.
Is it then justified to compensate Gukurahundi genocide victims? Mustn't we just say let the bygone be bygones? The author is of the view that compensation assist in peace building and that compensation is a material apology by offenders to the offended and therefore necessary. Henry Therlautt as quoted in Wikipedia agrees with the author's views when he went on to say compensation maybe in form of financial support or estate.He goes on to say the compensation can be paid to individuals or to collective groups.
There are several setbacks to Gukurahundi victims' compensation in Zimbabwe. The first setback is that of the international community which had failed or refused to recognise Gukurahundi as genocide. Yes several journalists have written a lot on human rights violations during the Gukurahundi massacre, some have produced documentaries on Gukurahundi but it seems this was or is not enough to convince the international community that indeed genocide indeed occurred in Zimbabwe. This had left a lot of unanswered questions as to how the international community qualifies types of killings as genocides. One wonders if the international community uses the total number of people killed during a disturbance or something else. If it's the issue of numbers why is it that that the Black War of Australia with an estimated death toll of 1000 people is considered a genocide while Gukurahundi of Zimbabwe with an estimated death toll of 20 000 is not considered as such by the same international community? This confusion had helped the Zimbabwean government to ignore the gukurahundi victims since there is no pressure from the international community to recognize and compensate them.
The second setback is that of finding individuals or organisations including the government itself held as accountable for the 1980 atrocities. Accountability comes through both open unsolicited admissions and apology by individuals or institutions that were involved in human right violations. However, since punishment is the inevitable result of such admissions and apologies nobody, be it individuals or government had ever apologised or taken responsibility for the gukurahundi genocide. Punishment and compensation can only follow after there is someone held responsible by either a commission of enquiry or through legal court systems.
The third set-back is the lack of unity amongst the victims of Gukurahundi. The author was expecting victims to meet say in Bulawayo and appoint their leaders who will speak on their behalf. There is a Ministry headed by VP Mohadi called Peace and Reconciliation, the author was expecting the leaders of the victims to frequent Mohadi's office but this is not happening. The issue of Gukurahundi is left into the hands of pressure groups led by people who are not genuine Gukurahundi victims, individuals who are just after donor money and has no Gukurahundi interest at heart.
The fourth set-back is lack of a political will by the government to solve or to compensate the gukurahundi victims. The same people who ordered the Gukurahundi genocide are the same people in power today. It is therefore impossible for anyone to self-incriminate oneself. A lasting solution towards compensation is a radical change in government, I mean regime change not the current false new dispensation.
A ray of hope for the Gukurahundi victims came when the former Prime Minister set a commission of enquiry in 1983. The Commission was supposed to make findings and recommendations. Indeed the report was handed to Mugabe but the report was never published. In January 2018 the Newsday reported that some pressure groups had sued Mugabe, Mnangagwa, Mohadi and Theressa May demanding the release of Chihambakwe Commission of Enquiry report and seeking an order for the President to start a new inquiry into the Gukurahundi genocide. However, the case was struck off the roll on technical grounds. It is not yet clear if the technicalities were corrected by applicants so that the case is placed back on the High Court roll. If such kind of cases are not instituted in the courts let's forget about any compensation being paid to Gukurahundi victims in any near future.
The other alternative available is to sue individuals who are known to have been killing people in Matebeleland and Midlands.Some of those people are known and are very famous, individuals such as army commanders who were working specifically with the 5th Brigade. One wonders why there hasn't been an attempt to sue these people in criminal or civil courts?
It is the author's conclusion made after a rudimentary research, that generally, it is hard to get any victims compensation after genocide. Of all the world's recorded genocides it is only the Holocaust victims who received compensation from Germany, the rest such as the Rwandan genocide, the Nama-Herero genocide of Namibia, the Armenian Genocide etcetera, victims are still struggling to get any form of compensation.
Even though the author had glaringly exposed how hard it is for Gukurahundi victims to get any form of compensation from the current Zimbabwean government, we continue to pray that one day a lasting solution will be found that will make the Matebeleland/Midlands people happy. We continue to pray for a new government which will bring closure to the Gukurahundi genocide.
Etiwel Mutero is an archivist and a political commentator
Etiwelm02@gmail.com
+264817871070
Source - Etiwel Mutero
All articles and letters published on Bulawayo24 have been independently written by members of Bulawayo24's community. The views of users published on Bulawayo24 are therefore their own and do not necessarily represent the views of Bulawayo24. Bulawayo24 editors also reserve the right to edit or delete any and all comments received.