Opinion / Columnist
This and that with Maluphosa - Please, stay put!
06 May 2012 at 07:53hrs |
Views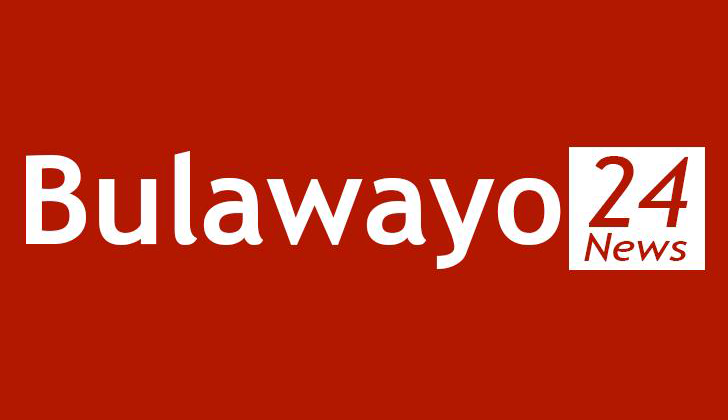 A chirpy Sqhezema came to the workshop last Sunday, excited and fidgety like a calf thirsting for its mother's milk. He announced that he had discovered what had taken Mqabuko Nkomo from us. He said it was surprising though, that Mqabuko had been the only Minister declared not to have 'it' year in and year out, and he used to believe that Mqabuko was the only one who was healthy in the cabinet. 'Portfolio! You remember? He was the only Minister without Portfolio? So, how did this happen?' Dee asks him, 'Are you not talking about polio?' 'Oh, am not sure now. But something like that.' Apparently he had gone the clinic that same morning to vaccinate his child against polio and got confused somehow during the health education session. What he knew though was that polio can affect anyone including adults.
Like this man, Themba Mpofu who passed away during the Easter holidays. Themba had been admitted to hospital for a month or two before he succumbed to this evil disease. Funny enough, he did not have any relatives until he died. He is one of the many young people who fled the political turbulence and uncertainty at home, came to South Africa, obtained the 'book of life', and became proudly South African. He befriended some Zulu guys from kwa Mashu, who taught him virtually everything Zulu including ukudelela. Because of the 'green book' he qualified for a lot of privileges like any other South African citizen. He married umzulu phaqa, was given space to build a homestead, and embraced their customs, traditions and habits. He was one lucky prosperous 'foreigner' who worked as God-knows-what, and built one of the most beautiful homes seen in kwa Mashu. He was also the proud owner of a Navara and many herd of cattle. He denounced all that was Zimbabwean including his own close relatives.
Until he was ill. One close relative received an anonymous call telling him that Themba was in hospital and it was serious. The close one said as far as he was concerned, Themba had died a long time ago. He dropped the call, quite offended by the caller but unperturbed by the news. The caller called again, this time warning they will not see Themba alive again. The close one contacted three of the other close ones but when they got to the hospital, T-man had died three days ago and was already at the mortuary. More surprises awaited the Mpofus; there were a number of pot-bellied men of assorted ages, shapes and sizes who had come to claim T-man's body to be buried in KZN! They bore his green-book â€" in the name of one Guqabadele Mfanidleni Ngcobo! This is the name that T-man adopted when he denounced everything Zimbabwean.
The Mpofus wanted their kinsman to be buried at home â€" whither his ancestors sleepeth. And the Ngcobos, for apparent reasons wanted their kinsman to be buried emzini wakhe. They accused the Ndebeles of being greedy opportunists who lusted after T-man's property. In their defense, T-mans eldest uncle told them they are used to working for nothing in this damned country; they did not care what T-man had or had not. All they wanted was to to give him a decent burial ekhaya. But the Zulus maintained they would not let abantu bokuhamba come all the way from nowhere to snatch the body of their beloved son. T-man's uncle produced isithupha sezenge to prove that T-man was in fact, not South African. The Zulus were so incensed! One middle-aged, buffalo faced uncompromising one, vehemently swore there was no identity document like the one the Mpofu's produced, the world over. And all the Zulus had such a great laugh at the 'ridiculous' document which, I must admit, does not look like a document at all. One of them said nothing surprised them since every-thing Zimbabwean, including their money, ziyaxaka nje! There was total war of words which almost degenerated into a physical affair. The middle aged one referred to above told the Mpofus; 'Mina angiphuzi iFour Cousins kuphela; ngiphuza umndeni wonke.' ( I don't only drink Four Cousins; I drink the whole family). This was in clear reference to the Mpofus, that not only would he kill the four Mpofus here gathered but the whole Mpofu clan. By the way, four cousins is some kind of brandy here. Not to be outdone, the middle aged one from the other side told them; 'I don't only drink Teachers but the students as well, including the school development committee!' 'Teachers' is some kind of spirit or wine back home.
The mortuary staff asked the two feuding groups to go back home and come back more organized the following day. The Zulus went back to the hostels and the Ndebeles to the flats. An hour later, the Ndebeles came back to claim the Zulus had given them the right to take their son for burial back home. They even gave the mortuary staff some incentive â€" about a thousand rand. They quickly whisked T-man away to his motherland.
Well, T-man is just one of the many boys who come to South Africa seeking fame and fortune, and will do anything just to attain these. And then people back home think kumnandi e-Goli. They actually do not believe that siyalala singadlanga for many days; not because there is nothing at the shops like what has been happening randomly in Zimbabwe for the past thirty or so years no. Umsebeni awukho; lemali yenqabile. There is no money. Most of those friends and acquaintances you envy so much when they come home and impress you with 'Mara ndadzoka', are house maids and garden boys here. Even some of the ablest hands and most brilliant brains you know might just be construction workers, grounds men, bar-men, security guards and some such unenviable laborers down South. But you already know this. And one South African asked how we come to know so many things and jobs. It is desperation. We are desperate to survive and support our families.
This is what we used to see among people from Malawi and Zambia, - o-Ampfumo, aPhiri, Banda, during those very good old days. They knew almost everything and anything â€" sewing, ukubiya intango, herding cattle, healing, sweeping, cooking, building and maintaining trains and railway lines. They were very hard workers but sasibahleka, sibeyisa. Now they are proud owners of houses eSizinda and Tshabalala. And thina sihlala ehlathini. And they are in control of influencial positions e Railway, having risen through the ranks. Thina singomatshayinyoka! And here too, the Proudly South African are laughing at us when we do all those jobs they despise so much but they want the money that we earn from these menial tasks. And some of our home-boys will be in influential personnel departments soon, and hopefully will only hire their own home boys. And those of you who are still at home, please stay put. The moment you cross the border, whether through the fence or legally, we switch off our phones ngoba we do not want to be bothered. Ngiyabonga mina!
Source - Clerk Ndlovu
All articles and letters published on Bulawayo24 have been independently written by members of Bulawayo24's community. The views of users published on Bulawayo24 are therefore their own and do not necessarily represent the views of Bulawayo24. Bulawayo24 editors also reserve the right to edit or delete any and all comments received.