Opinion / Columnist
A year after Robert Mugabe in Zimbabwe
15 Nov 2018 at 12:29hrs |
Views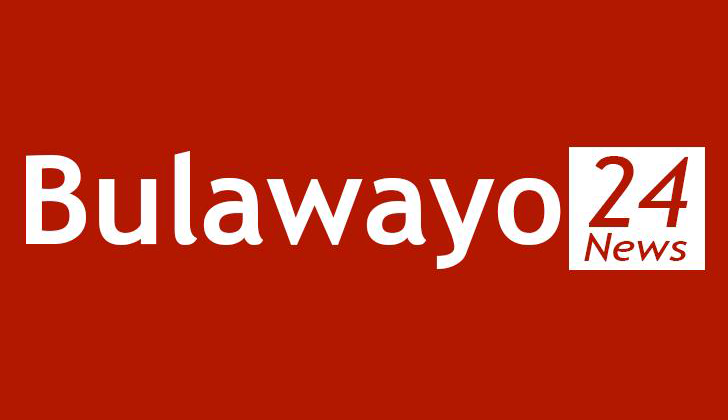 Zimbabwean politics appear to have changed due to the media reportage of the past twelve months since Robert Mugabe's ouster in the political scene. The question of a new Zimbabwe in the name of the new dispensation has been posited in various platforms. Some of the key aspects of Robert Mugabe's remnants include, deteriorating economic challenges, corruption as a power retention strategy, political violence, gender imbalance in political representation, the land question, weak opposition parties, divide and rule strategy used by the ruling party, manifestations of a corrupt civil society as well as militarized state institutions. However, some positive steps can be identified, although of less significance such as calls for re-engagement with the international community, de-demonisation taking shape particularly on relations between Zimbabwe and Britain, media pluralism in the face of elections. Although such positives can be noted, l argue that Zimbabwe's case is that of the old adage, 'new wine in old bottles.' Robert Mugabe was ousted by the military action code-named 'Operation Restore Legacy' in November 2017.
1. Economic crisis
There has not been positive strides on daily living for ordinary citizens in Zimbabwe. Prices of basic commodities have continued to escalate despite promises of a better Zimbabwe by those in power. With 'the not so coup, coup of November 2017' in Zimbabwe which led to the ouster of the former long-time serving President, Robert Mugabe, expectations for better living standards were high among Zimbabweans. Nothing positive has been said in relation to stabilizing the economy by the current government as they are much into promises using the old style of mega billion dollar projects. According to the Zimbabwesituation.com of 22 June 2018, indications were that the cash crisis in Zimbabwe was still in intensive care as the introduction of plastic money was not enough.
2. Corruption
The level of corruption in Zimbabwe in all spheres of life has been legendary. Almost every member of the new dispensation has had one way or the other been involved on corrupt activities. Questions raised by the public have been more to do with how the new government would confront the challenge of corruption. The toothless bull dog, Zimbabwe Anti-Corruption Commissioned (ZACC) did not in any way led arrests of anyone. The story of the corrupt Wicknel Chivayo, the contentious missing 15 billion of the Mugabe era, Supa Mandiwanzira scandals among others are such clear cases that the new government could have done some steps into bringing sanity and hope to Zimbabweans. It can be observed that reluctance by the new dispensation leaders to face corruption cases head on raises eye brose. Is Emmmerson Mnagagwa using Robert Mugabe's strategy for power retention?
3. Political violence
Zimbabwe has been known to have culture of violence particularly in light of its national elections. Various media reports indicate that political leaders have been jostling for power from all political divides. Unlike during Robert Mugabe's reign where his party and MDC Tsvangirai led party were popular for political violence, the new dispensation has all parties involved. Despite pledging for peace in the 2018 elections, uncertainty among observers was the order of the day. The 2008 elections were initially held in a harmonized manner but the re-run became disastrous with the military pledging not to accept any leader without military credentials. The 27 June 2008 memories have not been addressed at national level such that, the Emmerson Mnangagwa is doubted on the plausibility of peaceful elections. The 1 August 2018 shootings after the elections in Zimbabwe have been used by critics of the new dispensation that nothing has changed from the system.
4. Gender Imbalance
Zimbabwe's national politics has generally been patriarchal with little space for women political players. The way Joice Mujuru was ousted in 2014 as a vice president raised a lot of issues as her liberation war achievements were re-questioned by the predominantly male leaders. Thokozani Khupe, the current leader of MDC-T has been facing the same challenge in the opposition political field. Reports have also shown how she was labelled in bad light due to her efforts to see constitutionalism addressed with her succession dispute with the MDC Alliance leader Nelson Chamisa. Having noted that, there were only three female presidential candidates out of the twenty three campaigning for the presidential office. This in a way shows how the new dispensation has not yet moved steps away from Robert Mugabe's way. The fact that women are shamed in political circles shows a society that still needs to shift from the past thirty seven years of illusion in light of involvement of women in national politics. Blessing Miles-Tendi (2016) described that as rotten political culture which derails democracy and as it appears in Zimbabwe, he was accurate.
5. Land question?
With the language of re-engagement, no tangible results have materialized since Robert Mugabe was radical on the land debate. All political parties only hinted on promising to compensate some white farmers who lost land during the controversial land reform programme which took shape during the Mugabe era. The land issue if addressed also allows room for removal of many ZANU PF leaders from the imposed economic sanctions by the United States of America and its western allies. The International Monetary Fund (IMF) will also open its credit facilities to Zimbabwe. The land issue was made constitutional and irreversible in 2013 and as such it remains a contentious issue as there is divided opinion on the way forward. Ian Scoones an academic on land and land agrarian debates in Africa, using his Zimbabweland blogging site aptly details how Zimbabwe's land question is not clear as presented by the main political parties.
6. Weak opposition parties
During Robert Mugabe's era, many reasons have been proffered as to why he remained in power for so long. One notable example despite his repressive laws and practices had been weak opposition parties. From Edgar Tekere who was popular for condemning corruption and luxurious lifestyle in the late 1980s by political leaders later on found himself within the same situation.
The legacy of succession left by the late Richard Morgan Tsvangirai has continued to haunt their party as it has been divided with Nelson Chamisa emerging as an heir to the presidential post. Thokozani Khupe has also a stake in the struggle, now leading using the MDC-T brand name. Such a scenario offers the current government an opportunity to win against a divided opposition party if managed well.
Although Emmerson Mnangagwa is leading with his old horses, he has a merit of having proper structures nationally unlike the opposition parties. Despite yearning for change, it appears some of the opposition candidates are a joke. The National Constituency Assembly (NCA) President, Professor Lovemore Madhuku was open that he was not targeting the presidential office in July 2018 but claimed to be use it as a rehearsal for the next elections (1 July 2018,Sunday News). Be that as it may, Zimbabwe has a divided weak opposition party compared to the main contender ZANU PF.
7. Corrupt Civil Society
It has been generally the norm that the civil society has been criticized by some local Zimbabwe outlets as agencies of the regime change agenda. However, recently, new evidence of embezzlement of funds has led to withdrawal of funds by the international community. This adversely affects the opposition parties as they relied on reports from such organizations in confronting issues of political violence and human rights. Examples which have been seriously dealt with by Golden Guvamatanga of the Patriot Zimbabwe newspaper (5 July 2018) include the Zimbabwe Human Rights Association (ZimRights), Counselling Service Unit (CSU), Election Resource Centre (ERC) and Grace for Peace.
8. Militarization of state institutions
Complaints have been raised by members of the public and opposition parties pertaining the independent body with the mandate to deal with elections in Zimbabwe. Mainly noted is the way retired uniformed forces have jobs, working for Zimbabwe Electoral Commission (ZEC). More so, working in government parastatals has also created tension among people in Zimbabwe describing that as the militarization of the state. This however, is argued to lead into a compromise as the current Vice President Retired General Constantino Chiwenga has been known to declare that he would not salute anyone with no liberation war credentials. In as much as Robert Mugabe was known for arguing that, "our votes are our guns", in some occasions the opposite has been found to be true. Worse still the military intervention in November 2017 in the executive has led academics such as Ibbo Mandaza and the law expert Alex Magaisa to argue that this was a military coup led government.
In that regard, prior to elections, fears for a repetition of such a scenario in case Emmerson Mnangagwa failed to win led to uncertainties about claims of the new dispensation. These elections were thus a way to find legitimacy from the people as well as the international community. The recent pledge made by the Zimbabwe Defense Forces to abide by the constitution left more issues unanswered as political analysts observed that it was way of creating a positive image for the army with no real intentions to do what they preach. It came as no surprise on 1 August, as shootings in Harare (capital city of Zimbabwe) proved that indeed, the critics were prophetic.
9. Populism
The use of political rhetoric rather than practical possible policies has continued to haunt Zimbabwe from all political fronts. The 'politics of sloganeering' has been Robert Mugabe's strategy from the colonial period until his demise in the political landscape. Nkosana Moyo a presidential contender seems to stand alone in light of this type of politics. However, he remains at the periphery of the Zimbabwe populace in relation to focus on his policies. Emmerson Mnangagwa and Nelson Chamisa are the main contestants who are popular to Zimbabweans. Wherever Nelson Chamisa is, that is where the MDC Alliance goes. Proper structures have proved problematic. In the ruling party ZANU PF, reports indicate that there is no way forward on Robert Mugabe's party regalia which numbers around five million. In terms of perpetuation of party ideology, the Emmerson Mnangagwa administration has been clear such that their, "Zimbabwe is open for business mantra" echoes the 2013 noise of 2.2 million jobs which did not materialize. "God is in it" adage has also been popularized in the MDC Alliance camp thereby adding to the Mugabe style of leadership and it has also become synonymous with his, "Zimbabwe will never be a colony again", "Blare keep your England and let me keep my Zimbabwe" among others. "God is in it" has replaced the "Mugabe Must Go" mantra which was popular during the late Richard Morgan Tsvangirai's tenure. There is need to have politics which delves into everyday struggles of the people rather than wasting time in sloganeering.
10. Succession Dilemma
The same problem that the opposition parties claimed to redress particularly on succession issues during Mugabe era and following the rule of law within their respective parties remains a critical issue. Morgan Tsvangirai left a legacy which left his party developing into a factional zone. Although Richard Morgan Tsvangirai was viewed as a doyen of Zimbabwean democracy by his fanatical followers he also overstayed in power to the extent of dying without resolving who would take up the presidential post after he was gone. Engineer Mudzuri, Thokozani Khupe and Nelson Chamisa are products of Richard Morgan Tsvangirai's political blunders. On the same note, just like Robert Mugabe he faced his fate on 21 November 2017 due to his dictatorial tendencies by having centralized powers within his party and government. Mugabeism as it has been called in academic circles still haunts Zimbabwe although they are efforts to move on as a country.
However, notable strides have been on paper with the new dispensation in Zimbabwe. Some of them include doing away with partisan politics which saw chiefs campaigning for political parties. During Robert Mugabe's reign, chiefs would play a part in mobilizing the electorate for ZANU PF which was unconstitutional. Worse still, using school transport and students to attend political rallies has also been legally put down. Such positives give merits to the new dispensation which is claiming to have a reformed approach.
Again in terms of international relations, re-engagement rather than isolationist policies have been adopted by Emmerson Mnangagwa. Efforts to cut spending by government has been observed to the extent of risking the whole executives' lives when an explosion occurred at White City Stadium in Bulawayo at a political rally. Security personnel were reduced especially who go for manning the space prior to rallies. In that way, the current president "ED administration" has tried to show a difference rather than pursue the extravagance of his predecessor.
The opposition political parties have been offered with equal media coverage unlike before. This has however been treated critically as people still have memories of 27 June 2008 elections which claimed lives. Using History to serve ZANU PF's purpose has been another challenge as wounds of the Matabeleland disturbances have been unattended to with the "bygones be bygones" mantra adopted by Emmerson Dambudzo Mnangagwa.
Although, a reconciliation platform is being set up, there seem to be lack of information pertaining to such issues which have haunted Zimbabweans over a long time.
All in all, it can be observed that remnants of Robert Mugabe are still fresh and notable as highlighted above. To Wananchi aka Tendai Biti interpreted this as 'a dream hijacked.' This is 'new wine in old bottles' and or what others have termed a hyena taking care of a goat, an African figurative expression explaining that, old habits die hard. On the contrary some are optimistic of the new dispensation as the dawn of a new Zimbabwe.
Brian Maregedze is a Zimbabwean historian, author and columnist.
Feedback; email bmaregedze@gmail.com
Source - Brian Maregedze
All articles and letters published on Bulawayo24 have been independently written by members of Bulawayo24's community. The views of users published on Bulawayo24 are therefore their own and do not necessarily represent the views of Bulawayo24. Bulawayo24 editors also reserve the right to edit or delete any and all comments received.