Opinion / Columnist
Chief Charumbira's evil intentions about Matabeleland genocide will never succeeded in our lifetime
07 Dec 2018 at 08:59hrs |
Views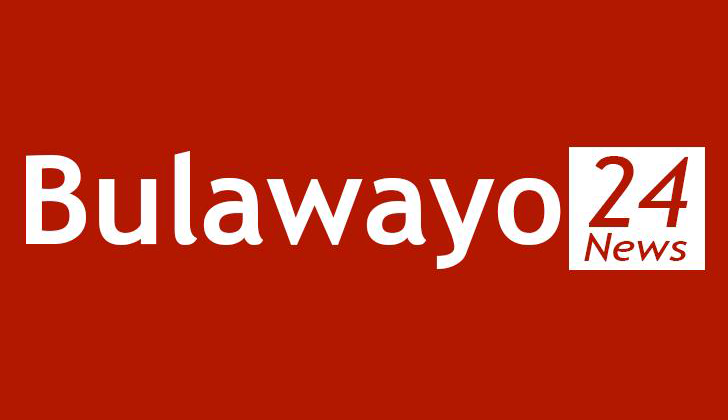 Chief Charumbira's evil intentions about Matabeleland genocide cannot go unnoticed and unchallenged. His devilish plans will never see light of day in our lifetime.
It must be categorically stated here and now that Matabeleland genocide is a political issue that should be resolved by political leaders.
It cannot be reduced to a cultural matter to be resolved by beneficiaries of Matabeleland oppression like Chief Charumbura and his gang from Mashonaland.
MLO solidly stands by its demand of US$100billion compensation from the government of Zimbabwe before any apology.
Anything short of that will not resolve Matabeleland genocide and the matter will remain unresolved.
Chief Charumbira and his handlers must be reminded that Matabeleland genocide was committed by political leaders to achieve a political goal and therefore needs political solution.
If Chief Charumbira is too energetic and wishes to be "Mr Fix It", let him fix tribal divisions within the Chiefs Council whereby he is the President mainly because he is shona and Chief Mtshana Khumalo is Deputy President because he is Matabele. shona being president and Matabele playing second fiddle to shona is a very familiar and stinky trend in all Zimbabwe institutions that need immediate attention.
MLO, and indeed everyone in Matabeleland is aware that Chief Charumbira has no intention of resolving Matabeleland genocide. Firstly, he is a supporter of National Army 5 Brigade that committed acts of genocide and rape in Matabeleland. That is evidenced by his defeaning silence since 1982 until now when he emerges from nowhere to manipulate events in favour of genocide perpetrators. Secondly, he is a happy beneficiary of Matabele oppression as he has never in his life criticised the government of Zimbabwe for tribally discriminating Matabeles.
Thirdly, His own statement released soon after passing the very meaningless Matabeleland genocide resolution betrays him like Mnangagwa betraying Mugabe.
"Some politicians have been using the gukurahundi issue to settle political scores. We also had churches and NGOs that had began to ride on the issue. Just yesterday I was told that some of our chiefs in Matabeleland North have been invited by some NGO to meet in Bulawayo over Gukurahundi issue. So with this resolution all such moves including those of politicians seeking relevance through gukurahundi issue have been foiled", said Chief Charumbira. God save us from the little devil!
Who lied to this Mashonaland chief and told him that he has the last word on Matabeleland genocide? Who has given him false powers to handle such an enormous and sensitive issue as Matabeleland genocide? Who is he to claim monopoly to an international issue such as Matabeleland genocide that he even attempts to silence victims of the genocide? Udlala ngegeja kuziliwe lo Mdala. That is as good as rubbing salt to our wounds and an insult to our intelligence.
Matabeles, their organisations whether political or otherwise have the rights to freely talk about Matabeleland genocide. They have the rights to demand the restoration of Matabeleland statehood that was lost in 1893. They have the right to self determination.
The stupid resolution made in Mashonaland where the very plan to murder innocent Matabele civilians was hatched, will not be given attention in Matabeleland. Charumbira must go back to his handlers and tell them that this tactic has failed before it even starts.
If the so called "task force" has been set to herd Chief Charumbira's cattle then we wish them well in their endeavours. But if it is for the purpose of reporting Matabeleland genocide matters to Chief Charumbira, that is the joke of the year. It will never happen.
MLO urges all Matabeleland chiefs to keep their hands clean by refusing to take blood money from Matabeleland genocide perpetrators and their puppets like Chief Charumbira to sweep Matabeleland genocide under the carpet. The scared genocidists and oppressors will do anything to escape justice and keep the falsehood called Zimbabwe intact.
The intention of the so called resolution cannot be so clear in the above statement. It aims to silence Matabeleland political organizations and NGOs that have fearlessly talked about Matabeleland genocide so that Chief Charumbira and his gang take over on behalf of genocide perpetrators and shield them from facing justice.
The element of fear is largely noticeable in his desperate statement. The fellow quacks in his boots at seeing many political organizations and international NGOs talking about Matabeleland genocide. Hence the rushed "resolution to foil such moves", moves which are obviously very uncomfortable to him, his gang and handlers.
Be afraid, be very afraid, the time for genocidists to face harsh consequences of Matabeleland genocide has come. The fake state called Zimbabwe that was created in the image of another false state called Rhodesia in 1980 ends here. The sleeping giant, Matabeleland state has awaken. It is back with a bang. See who is crying like a small baby. But these are just highlights, wait until you see more drama and gnashing of teeth.
We shall speak tirelessly until Matabeleland genocide perpetrators face justice. And if this means losing our lives, let it be.
The revolutionary wheel has started turning in Matabeleland. When the revolutionary tyre hits the road it is the oppressor that is first to press panic buttons. See how they run around telling everyone who cares to listen that Zimbabwe is a "unitary state". See the speed and urgence with which they have appointed task forces and commissions to try and manipulate Matabeleland genocide to their favour.
No one, including Chief Charumbira' useless resolution will stop us from demanding justice for Matabeleland genocide and fighting for the restoration of Matabeleland statehood.
Izenzo kungemazwi!
Israel Dube
MLO Secretary for Information and Public Affairs
Source - Israel Dube
All articles and letters published on Bulawayo24 have been independently written by members of Bulawayo24's community. The views of users published on Bulawayo24 are therefore their own and do not necessarily represent the views of Bulawayo24. Bulawayo24 editors also reserve the right to edit or delete any and all comments received.