Opinion / Columnist
Chief Justice Luke Malaba & Justice Chigumba to blame for the current state of affairs in Zimbabwe
14 Jan 2019 at 10:56hrs |
Views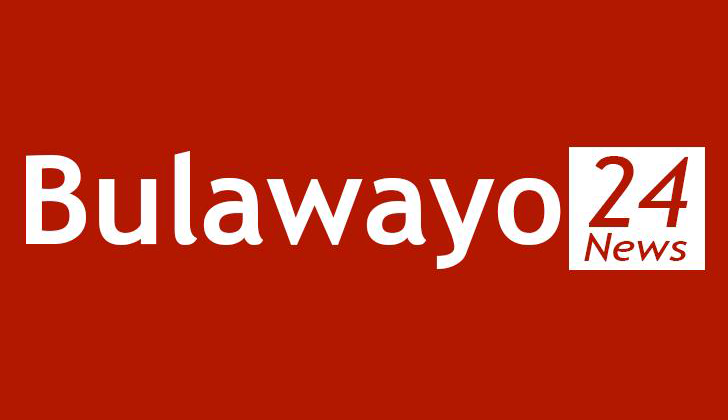 In one of my pieces, I told president ED Mnangagwa that his days were numbered and that January 2019 was going to be the beginning of the end of his short dynasty. It is true that Justice Chigumba store people's vote and Zimbabwe's future by declaring a loser a winner. The supreme court under the guidance of Chief Malaba had to endorse a fake president. Justice Chigumba was told that she 'can rig the elections but not the economy'. This piece seeks to demonstrate that Chief Justice Luke Malaba and Justice Chigumba are to blame for the current state of affairs in Zimbabwe. As Zimbabweans are revolting against president ED Mnangagwa today, Chief Justice Luke Malaba and Justice Chigumba should have a moment of reflection and meditation. How can a party with two thirds majority in parliament fails to stabilize the country?
The Zimbabweans are justified by natural justice to go on streets, protesting against the ZANU PF evil regime. Doubling the prices of fuel means tripling sufferings among the citizens. A controversial pastor and possibly a Jutaprenuer Shingi Munyeza once claimed on twitter that Mthuli Ncube is the best finance minister in colonial and post-colonial Zimbabwe. I hope he has realized that his shame utterances were evil, meant to appease the master. They are saying he is a pastor but I doubt. Shingi should be a 'rigged' pastor just like his master. Even if ZANU PF is going to seek the help of the police and our brutal army, the masses are ready to shade their blood.
The current state of affairs in Zimbabwe should be a signal to Justice Chigumba that her time as a ZEC chairperson is gone. Mandi Chimene used to be a superior boss just like Justice Chigumba, she even failed to come back to pay her last respect to her late daughter because of the evil politics that they created when in ZANU PF. The economy is at its worst because of people like Justice Chigumba who imposed a fake president in Zimbabwe. I therefore want to request Zimbabweans to join me in condemning justice Chigumba for bringing Zimbabwe to its knees by imposing a fake president to the masses.
According to the media, Nelson Chamisa's Team is supposed to meet this week in order to deliberate on the current state of affairs in Zimbabwe. I believe that MDC Alliance should distance itself from the citizens' struggle because their demonstrations have not been working. They were timed, controlled by the police and exposed people to deaths. The only way is to stay at home and soldiers cannot come home to kill people. MDC Alliance should not interfere with the ongoing demonstrations. They should just watch from a distance, offer spiritual and moral support. The international bodies (SADC, AU, UN etc) cannot allow a political party to overthrow another political party (even if it is evil) but the voice of people is the voice of God. I am now calling upon Zimbabweans to join me in telling political parties to desist from the citizens' move to push their government.
The current regime brought down Zimbabwe to the ground. They looted diamond and few individuals are silent billionaires. They grabbed land, brought hunger in Zimbabwe and later blamed sanctions. ZANU PF destroyed our industries through its 51% local empowerment which resulted is some ZANU PF officials like Mphoko, Temba among others grabbing industries from nowhere. For the first time in history since the death of Jesus, ZANU PF brought Cholera, typhoid etc in Zimbabwe. Because of some of these reasons, Zimbabweans should be justified to confront the heartless ED and ZANU PF for rising fuel prices at the peak of 'January disease'.
Zimbabwe needs a rejuvenation, we need to create conducive environment for our grandchildren but this can only be done when ZANU PF is out of power. We need to remove dishonest leaders from key positions Zimbabwe cannot move with people like Justice Chigumba at ZEC. The Judiciary of Zimbabwe should be cleaned for us to move on. It consists of corrupt judges who are ZANU PF by DNA. Almost all the supreme court judges have at least one farm or above, grabbed on their behalf in order to silence justice. I still believe that it is a fraud for judges to grab land, our constitution is against grabbing and they should resign too. All government institutions in Zimbabwe are rotten because they are there to save individuals in ZANU PF we need Tsikamutanda to cleanse the entire system. We cannot allow ZANU PF to continue destroying our hegemony like this.
To the civil servants, the destiny of Zimbabwe is in your hands and I want to urge you not to involve political parties in your struggles. You should only involve Jesus in your struggles. When Jesus went inside the Temple, found people misbehaving, He turned down the tables. This is your time to turn down the ZANU PF tables. I am currently in Chitungwiza with fellows.
Don Chigumba is a mixed methods research specialist can be found on twitter @Donchigumba
Please donate!
If Bulawayo24.com has helped you, please consider
donating
a small sum to help cover the costs of bandwidth. Anything you can provide is appreciated, thanks!
Donate with PayPal
Source - Don Chigumba
All articles and letters published on Bulawayo24 have been independently written by members of Bulawayo24's community. The views of users published on Bulawayo24 are therefore their own and do not necessarily represent the views of Bulawayo24. Bulawayo24 editors also reserve the right to edit or delete any and all comments received.