Opinion / Columnist
MDC perpetrating violence, violating human rights
17 Jan 2019 at 11:28hrs |
Views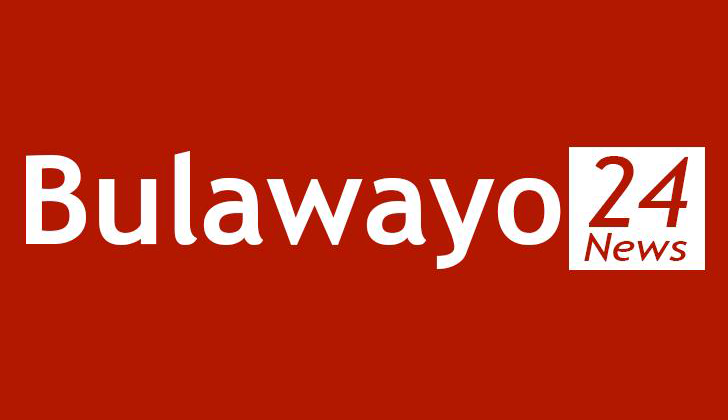 The events of the past days since the Zimbabwe Congress of Trade Unions (ZCTU) called for mass protests and stay away, have not only been unfortunate but also turned out to be catastrophic.
The opposition MDC Alliance took the opportunity to let the stay away become political, where it became evident that there was an opposition hand controlling and fuelling the protests, under the guise of demonstrating against fuel price hikes.
Within a day of the
#Zimbabweshutdown
and stay away call, the country witnessed escalated incidents of violence, looting, destruction of property and unfortunate deaths; the usual mayhem of a supposed peaceful demonstration. After all, the Constitution allows for citizens to demonstrate, but this should be done peacefully within the confines of the law.
One appalling incident was the murder of Constable Maune of ZRP Entumbane, Bulawayo who was stoned in cold blood, whilst in the line of duty. Several videos were circulated on social media, showing Police officers who were being attacked and stoned by hooligans for trying to maintain peace and order. One cannot find any justification as to why state security officers were being attacked for doing their job of protecting citizens and making sure that the nation is safe.
What is more disturbing is that MDC youths went as far as torching several police stations, including one in Makoni, Chitungwiza, and several police vehicles were torched to ashes. The opposition youths went on to target houses and property belonging to Zanu PF members, attacking them for not taking part in the violent protests. Similarly, Skyline tollgate, known as Mbudzi tollgate, was vandalised and torched down, with MDC youths stealing cash and computers at the structures.
Over time, MDC has proven that it is a violent party, to the extent that any person who does not support their party and is of different political ideology is their enemy. The opposition MDC has also shown that it preaches democracy which it does not identify with.
What the protestors also overlooked is that after all the unsanctioned protests have waned off, sanity has to be restored, the police will need vehicles for them to diligently carry out their mandate, and citizens have to return to their day-to-day work. It is the tax payer's money, which again would be used to restore those vandalised structures, replace the vehicles destroyed and re-build destroyed premises. At the end of the day, citizens would not have done themselves any favour, as instead of channelling resources towards new projects, the finances are used to replace what was destroyed.
The skirmishes also proved to violate children's rights, were in several places, children were used as human shields during the protests. Again, on videos circulated on social media, MDC hooligans made sure that they had children surrounding them so as to avoid confrontations with the police. At any given time, adults should make sure that children do not engage in activities that may cause them harm, but MDC violated the law and forced these children to 'fight on their behalf' by being their front human shield.
In Chitungwiza and other areas, MDC youths invaded school premises and beat up teachers for not participating in the protests. Children were forced to prematurely abandon classes, whilst teachers and general staff were made to join the demonstrations.
It is at such times that genuine human rights activists are supposed to take a stand and lead in denouncing children's rights violations. However, on the contrary, they choose to remain mum as most of them have been exposed for partnering with the MDC Alliance and working towards causing civil unrest and anarchy. Human rights activists should know when to draw the line and desist from working with terrorist oriented political parties.
During these destructive demos, MDC youths also engaged in acts of extortion and bribery, where they put up illegal roadblocks and were demanding money from motorists before they passed. In areas such as Kuwadzana and Highfield, the youths were demanding as much as $5 for motorists to pass through. Many were robbed of their money, with others having their cars stoned and others burnt down.
It is alarming that at a time when President Mnangagwa and Government have been making efforts towards rebuilding the economy, MDC has however, been pulling in a different direction. In literal sense, their "kudira jecha" mantra has been working towards turning Zimbabwe into an ungovernable nation that is defined by civil unrest.
These efforts are meant to smuggle MDC leader Nelson Chamisa into power, through the back door as he lost the harmonised elections last year. MDC has also been trying to paint Zimbabwe as a failed state by sabotaging the economy and making sure that the international community does not take interest in investing in Zimbabwe.
President Mnangagwa has since been on a diplomatic mission, by engaging the International community through the Zimbabwe is open for business mantra. To this effect, the MDC has however, been making efforts in hampering the President's initiative so that it does not bear any fruits.
Zimbabwe is at a time where it needs all citizens and those in the diaspora to support efforts being made by Government to resuscitate the economy. The MDC should put its tail between its legs and accept that Chamisa lost the election and now is the time to work together in re-building the economy. Demonstrations, have proven time and again that they are an impediment to progress as they only leave behind a tail of destruction.
Human life should be preserved, children's rights should not be violated and democracy should not be abused or selectively applied. The MDC should learn to desist from engaging in retrogressive activities and those who perpetrate violence should be brought to book. More than ever, Zimbabweans should heed President Mnangagwa's call for peace and unity and that there is no justification for violence against people and property. Together we can build our nation.
Source - Anesu Pedzisayi
All articles and letters published on Bulawayo24 have been independently written by members of Bulawayo24's community. The views of users published on Bulawayo24 are therefore their own and do not necessarily represent the views of Bulawayo24. Bulawayo24 editors also reserve the right to edit or delete any and all comments received.