Opinion / Columnist
Why Matabeles must not die for Zimbabwe
21 Jan 2019 at 10:17hrs |
Views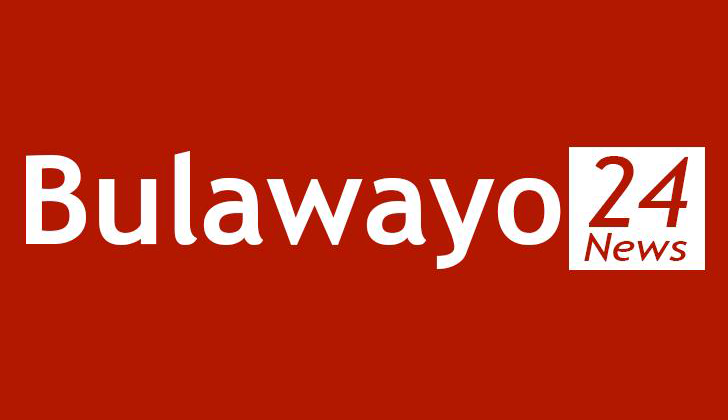 Matebeles do not owe Zimbabweans or Shona people anything. We are fade up with Zimbabwe's endless political problems. Zimbabweans/ Shona people must learn to fight their own battles from now on. As Matabeles we have our own battles to fight and we ask not to be overbuderned with battles that are not ours.
The pertinent question that Matabeles should ask themselves before they engage in highly risky
#shutdownzimbabwe
protests is, what are we as Matabele nation going to benefit out this process, that is, politically and otherwise.
The painful truth is risks are too many, benefits very few.
Hard facts recorded in the books of history act as enough prove that Matabeles have never benefited out of all Zimbabwe political struggles that one can think of.
In the 1970s Matabeles participated and died in the struggle for independence of Zimbabwe. The struggle produced shona supremacists who oppressed and went on to commit a genocide against Matabeles in which more Matabeles were killed than in the the Rhodesian war.
In the period 1999 to 2013 we took part in the so called "Mugabe must go" mantra under MDC. That produced the GNU which created a shona prime minister and a Shona president and again Matabeles occupied inferior positions of deputy prime minister and vice president. The segregation of Matabeles in all spheres of life continued unabated. Some Matabeles thought that the MDC was a panacea to their grievances but the test of time has proven that MDC is a copycat of Zanu-PF, a bunch of Shona supremacists.
In November last year Matabeles took part again in the removal of the dictator former President Mugabe. The struggle produced the military junta under Mnangagwa which continued to treat Matabeles as second class citizens. Notably, under Mnangagwa Matabeles were denied their right to reinstall their king, denied their right to restore the statehood of Matabeleland. He threatened to kill all those who are advocating for the independence of Matabeleland for he said, "down with them". Meaning that he would bury them six feet down as meant by this horrible slogan.
It is the very government that is murdering its own Shona people and Matabeles. Under the darkness of media blackout people are tortured beaten up and arrested for exercising freedom of expression.
The current protests are a brainchild of the MDC Alliance, a political grouping that has proved beyond any reasonable doubt that it is part of Shona supremacism and a copycat of Zanu-PF, a bunch of Shona supremacists. Should it take power Matabeles will still find themselves in the middle of nowhere.
An anti Matabele MDC Alliance, like its identical twin, Zanupf , will never be a solution to Matabeleland question.
The current protests in Zimbabwe will produce any of the following: a) Government of National Unity (GNU), b) Continuation of Military Junta either under Mnangagwa or new military man who will emerge from within Zanupf.
That on its own explains why Matabeles should not die for Zimbabwe. All of the above leaders would be chosen from hardcore anti Matabele Shona supremacists political groupings. No one amongst them will be prepared to give Matabeles freedom on a silver platter.
Backed by their legions of Shona supporters and beneficiaries of Matabele oppression who pretend to be our comrades now because they are in trouble, they will close all avenues for Matabele independence.
A fool is anyone who believes that we must remove Zanupf first and Matabeleland would be automatically independent. We do not owe Zimbabweans/shona people anything. They must fight their own battles.
MLO admits that Matabeleland independence is overdue. That is why we said Matabeleland independence must be achieved by 2018 and thereabout and now is the time.
MLO is happy to announce that Matabeleland independence is work in progress and we are right on track and the fruits of patience will be seen very soon.
We call upon all those Matabeles who are wasting their precious energy in the political wilderness of Zimbabwe to reconsider their decision and start thinking Matabeleland independence.
To all patriotic Matabeles who reserving their energies for Matabeleland independence struggle and are itching to free themselves from the yoke of Zimbabwe oppression, we say, stay put and be ready to be called out for national duty anytime from now.
Do not be fooled by prophets of doom who make you believe that your leaders are failures who cannot organise material for use in the struggle.
Lukhulu luyeza luyenyelela!
Izenzo kungemazwi!
Israel Dube MLO Secretary for Information and Public Affairs
Source - Israel Dube
All articles and letters published on Bulawayo24 have been independently written by members of Bulawayo24's community. The views of users published on Bulawayo24 are therefore their own and do not necessarily represent the views of Bulawayo24. Bulawayo24 editors also reserve the right to edit or delete any and all comments received.