Opinion / Columnist
Blaming incompetent Zanu PF for failing to end crisis is foolish - incompetent beyond the pale
27 Jan 2019 at 10:44hrs |
Views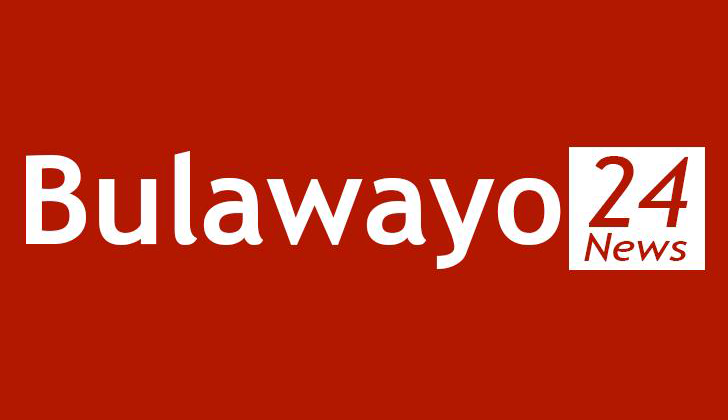 It is one thing to blame Mnangagwa and his Zanu PF party for Zimbabwe's worsening economic and political crisis but to blame them for failing to end the criss is another matter.
Yes, Mnangagwa et al are incompetent, corrupt, vote rigging and murderous thugs and they are the ones who certainly dragged the nation into this mess and should rightly be blamed for landing us into the mess. Before Zanu PF took over, the nation produced enough food to feed its own people with plenty left over to feed others in the region, for example. We were the breadbasket of the region and proud of it. Zanu PF disrupted all that, farms were seized and given to party cronies mostly, and ever since the nation has relied on imported food aid.
We are starving in a land which for all intents and practical purposes is the Garden of Eden. Such is the damning testimonial to Zanu PF incompetence!
After 38 years of corrupt and tyrannical Zanu PF rule during which the nation has sunk deeper and deeper into the economic ruin and political paralysis for not only is the ruling party full of corrupt and incompetent members there is no quality leaders in the opposition either.
It is therefore fair to not only say that Zanu PF leaders are corrupt and incompetent but more significantly that they are beyond the pale. It is incumbent on society to look for solution out of this mess and not to be looking to Zanu PF.
"ZIMBABWE'S political chaos is a function of its economic crisis – and the economy is only getting worse. To all intents and purposes, Zimbabwe is broke," wrote Simon Allison in Bulawayo24.
"The government has so little income that it is struggling to keep the lights on in ministry buildings and pay civil servants. It certainly does not have anything to put toward servicing its existing US$16 billion debt obligations."
Simon is right, this Zanu PF government is broke; 38 years of gross mismanagement and rampant corruption have forced the country's once dooming economy to collapse and 90% of the workers are unemployed depriving government of its tradition tax revenue. And yet we have seen doctors, teachers and many other civil servants going on strike to demand wage increase. True enough their present wages are slave wages. Junior doctors are being paid 385 Bond Notes per month or US$ 129 at the current exchange rate of 3:1. The country's poverty datum line is US$650 per month.
Still, why are these doctors and teachers demanding wage increases from a government that is broke? You do not get blood from a stone and so why bother trying!
"Poor climate conditions are predicted to lead to a reduced cereals crop, according to the Food and Agriculture Organization, leaving 2.4 million people - 28% of the population - needing food aid. This is more than double last year's figure of just over 1 million," concluded Simon.
"Zimbabwe's political crises have always been exacerbated by its economic situation. With the economy already in the doldrums, and a poor harvest still to come, we can expect more popular unrest - and, if this past week is anything to go by - lots of violence still to come."
Again Simon is right, Zimbabwe's economic and political crisis will get worse and drag the nation into new depths of suffering, despair and many, many more will die unnecessarily of poverty induced hunger and diseases. But after decades of blaming Zanu PF thugs for the nation's ill, the blame must now be laid on us, ordinary Zimbabweans' doors. We all know Zanu PF thugs are corrupt and incompetent why do we keep expecting the thugs to rescue us from the mess, ignoring all the evidence of 38 years of the thugs doing the exact opposite.
If the doctors, teachers, etc. had their thinking caps on then they would have realised by now that Zimbabwe's economic recovery will depend on the nation having a competent and accountable government. They would have been demanding an end to Zanu PF culture of rigging elections and would have been up in arms when it was clear the party had blatantly rigged last year's elections.
Zimbabwe is not a healthy and functioning democracy and therefore the solutions to the country's troubles are not the traditional one of worker demanding wage increase from the employer. We need to think beyond the traditional solutions, we need to think outside the box.
It does not matter how bad the economic situation gets, President Mnangagwa and his regime will never accept that they have failed much less that there are any economic challenges out there which they cannot solve. Indeed, the party is so cocksure it has all the right answers it rigs elections to impose itself on the nation.
By confining themselves to demanding wage increases and never questioning how Zanu PF got into office, the civil servants are unwittingly encouraging Zanu PF to rig elections and get away with it.
If we are serious about ending Zimbabwe's economic and political crisis then we must tackle the country's underlaying problem of rigged elections and bad governance with the seriousness the matter demands. In truth, we are our own oppressors and our own liberators!
All articles and letters published on Bulawayo24 have been independently written by members of Bulawayo24's community. The views of users published on Bulawayo24 are therefore their own and do not necessarily represent the views of Bulawayo24. Bulawayo24 editors also reserve the right to edit or delete any and all comments received.