Opinion / Columnist
Zanu PF blames UK MP for failing to re-engage IMF - by rigging elections, Mnangagwa delivered the coup de grace
04 Feb 2019 at 14:53hrs |
Views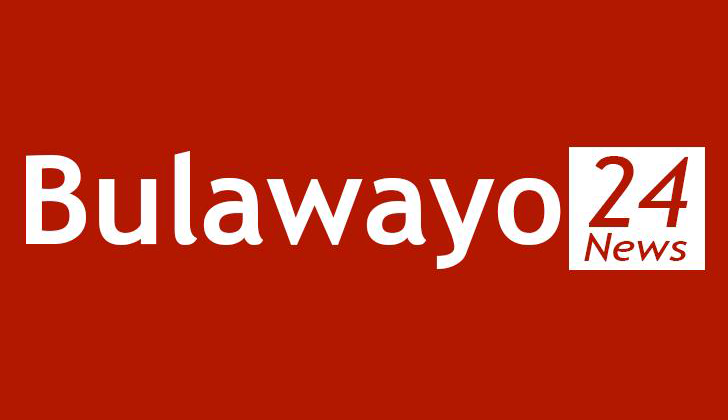 "GOVERNMENT will continue to double down on its re-engagement policy notwithstanding the negative attempts by some British legislators to continue isolating Zimbabwe, a senior Government official has said," reported Zimpaper.
The official was Mr Nick Mangwana, Information, Publicity and Broadcasting Services Permanent Secretary.
Poor Nick, Zimbabwe's re-engagement policy has been long dead in the water.
The British, through their last Ambassador to Zimbabwe, Catriano Laing, had certainly tried very hard to get Zimbabwe accepted back into the commune of nation. She worked to get IMF, WB and Paris Club to renew financial assistance to Harare, to clear all the obstacles for the re-admittance of Zimbabwe into the Commonwealth, etc.
But when Mnangagwa blatantly rigged last July's elections the British realised it was a waste of time trying to sell Zimbabwe as a reformed and democratic nation when the country was clearly still a pariah state ruled by corrupt and vote rigging thugs.
Ambassador Laing's parting shot to the acting President Kambo Mohadi (Mnangagwa was in the USA for the UN GA) was that Zanu PF had rigged the July 2018 elections because "the play field was not level"!
Last month Zimbabwe's flamboyant Finance Minister, Professor Mthuli Ncube, Mr Know-It-All, visited the Paris Club, IMF and WB confident they will grant Harare the much needed lines of credit. He did not get even one dollar. No one, especially bankers are not interested in empty rhetoric and froth; they want substance.
Last week UK MP, Kate Hoey, called for increased pressure on the Zanu PF regime following the violent crackdown by Zimbabwe security services in January which were clearly designed to silence public outcry in the face of the country's worsening economic meltdown. Nick Mangwana seized on MP Hoey's comments to blame her for Zimbabwe's failed re-engagement drive!
"Her (Hoey) utterances in the build up to the 30 July elections are instructive. Her hostility to the party (Zanu-PF) of Government is on record and her ignorant campaign is not informed by a love for this country, but by her hatred to the association her Labour Party has with those on the opposite side of our politics," ranted Nick Mangwana.
"By now she should be aware that this idea of campaigning to keep Zimbabwe in the cold has been discredited. It's a blunt instrument that has proved to impact more against the vulnerable of any society than the governing elite."
The people of Zimbabwe now know that it is the 38 years of corrupt and tyrannical rule by this Zanu PF regime that has resulted in the total economic meltdown pushing unemployment to the dizzying heights of 90%, forcing the collapse of basic services as supply of clean water and health care, etc. Zimbabweans are now the poorest nation in Africa with 3/4 of them living on US$1.00 or less a day.
The people have known for decades that Zanu PF was corrupt and incompetent; they have failed to remove the regime from power because the party rigged elections.
Zanu PF has used brute force to establish and retain this de facto one-party dictatorship.
"Whilst as a sovereign country we will do all that serves the interests of our people, we will not bend backwards to appease anyone in any way that jeopardises our national interests," continued Mangwana.
By repeatedly rigging the elections all these last 38 years Mnangagwa and his Zanu PF cronies were certainly not serving the interests of the ordinary Zimbabwean. They were serving their own insatiable greed for absolute power, influence and looted wealth.
Mnangagwa never doubted for one moment that he would fail to delivery the much needed economic recovery. The flood gate of investors he was sure would follow his "Zimbabwe is open for business!" mantra of his first year as President has failed to materialise.
Mnangagwa has since convinced himself that the country has to go through a period of austerity to enjoy prosperity. How long the austerity is going to last he has not said. He has since appointed a 24 member President Advisory Council (PAC) to help him deliver his Vision 2030 by then the country is supposed to be a middle income nation.
Vision 2030 is but a mirage. Zimbabwe will never achieve any meaningful economic recovery as long as the nation remains a pariah state ruled by corrupt and vote rigging thugs. PAC members are expected to make the economic recovery and prosper regardless the wastefulness through gross mismanagement and rampant corruption inherent in this Zanu PF dictatorship.
If any of the PAC members were honest individuals who cared about the long suffering ordinary people then they would have refused to be associated with self-serving power grab scheme doomed to fail. All the members know that Zanu PF rigged last July's elections and the regime is now using brute force to impose its continued rule.
The regime shot dead six civilians on 1st August 2018, soon after the rigged 30 July elections, in a move calculated to scar all would-be protesters protesting yet another rigged elections.
On the 14 January 2019 the people organised to protest the country's worsening economic situation including the shortages of cash, foreign currency, medicine and the 150% increase in the price of fuel. Once again the regime has responded with brutality and barbarism. The Police and Army have beaten or raped hundreds of thousands of Zimbabweans, arrest over a thousand and shoot dead at least 12 unarmed civilians.
There three things one can say are as certain to happen as the sun rising in the morning and setting in the evening:
1. The Zimbabwe economic is set to get worse as long as the country remains a pariah state ruled by corrupt and vote rigging thugs. Zanu PF will blame everyone else for the worsening economic situation but the real culprit is Mnangagwa and his cronies who rigged the elections and are now using brute force to impose their continued rule.
2. No amount of brutal repression by Zanu PF is going to stop the people demand an end to their poverty induced suffering and deaths because no amount of coercion can ever force human beings to suffer and die in silence like sheep in a slaughter house.
3. In the end, this Zanu PF dictatorship will be dismantled. The tragedy for the nation is that it is proving to be a violent and protracted process because of Zanu PF leaders like Mnangagwa and Mugabe's, before him, greed and intransigency. It would have been better for the nation if the change had been orderly and peaceful.
All articles and letters published on Bulawayo24 have been independently written by members of Bulawayo24's community. The views of users published on Bulawayo24 are therefore their own and do not necessarily represent the views of Bulawayo24. Bulawayo24 editors also reserve the right to edit or delete any and all comments received.