Opinion / Columnist
'I will make Zimbabwe efficient, we will fly!' boasted Minister Ncube - yes, Mr Know-It-All
04 Feb 2019 at 21:35hrs |
Views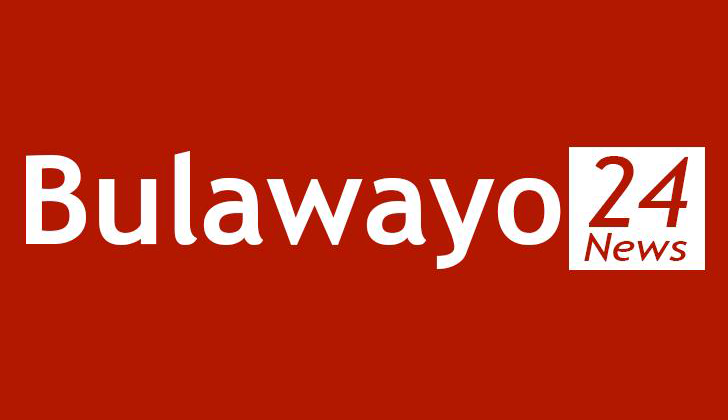 I was once in the recruiting of technicians. In walked one of the interviewee, Max, smartly dressed from head to toe. He spoke with an American accent and pronounced every word perfectly; my High School English teacher, who wanted every word pronounced correctly, would have been impressed.
Max went the extra mile in answering the technical questions, going into greater detail way above that required for his City Guiles Technician qualification. However, when he was probed further, it was clear that he read the stuff but never digested and understood it.
The interview panel of five, including myself, had to select five out of the ten or so interviewed. Everyone else had ranked Max as the best; he had failed to make it on my top five! Max was one of the five who not only got the job but got the top job of supervising the other technicians.
Although there were supposed to be five technician teams only four were producing a day's work. Max took it upon himself to supervise the others to the point of doing nothing else himself. He would complain about incompetent staff, poor quality of the materials, tools, drawings, everything and how they were affecting productivity, efficiency, etc., etc.
Max attended the progress meetings with the client and he complained for us all!
To cut the long story short, Max went on holiday for two weeks and productivity, efficiency and all those other things Max talked endlessly about went up. When Max came back he was paid all his termination of contract entitlements but was told he did not have to work.
Zimbabwe's flamboyant Minister of Finance, Professor Mthuli Ncube, Cambridge University PhD graduate; always beaming with confidence and enthusiasm; reminds of Max!
"The flamboyant Victorian British Prime Minister, Benjamin Disraeli, once noted that; "There can be economy, only where there is efficiency," wrote Minister Ncube in a recent article in Zimeye.
"Zimbabwe's economy has been full of inefficiencies for far too long. Waste in the economy, has led to want amongst the people. Our people deserve better. And as the Minister of Finance, I have a duty to set things right.
"The Government's Transitional Stabilisation Programme is at the heart of our reform programme. It outlines the State Enterprise Reform initiative as one of the most important areas to ensure sustainable economic growth and improved service delivery."
Hold on Minister, hold on; before you get carried away with all the technical jargon, we all know about your Mathematical Finance PhD thesis, etc. Please explain to me in simple language for I am a simple man:
1) You said soon after your appointment as Minister of Finance that you would attract investors and lenders galore. Where are they? You have just been to see the Paris Club, IMF and WB asking them to provide the credit lines Zimbabwe needs and they have all said no. Where is Zimbabwe's economic recovery going to come from without the much need cash injection from investors and lenders?
2) Your efforts to end Zimbabwe's chaotic public finance has impressed economist buffoons who just want to see the budget deficit reduced and do not care how and who pays the bill. Your 2% tax on all electronic transactions targeted the country's 90% unemployed because they are not any income. These are the ¾ of the population living on US$1.00 or less a day for Pete's sake and you are squeezing 2c out of the dollar they spend to earn their meagre income! In 2016 Robert Mugabe admitted the country was being swindled out of $15 billion in lost diamond revenue. We all know the wholesale looting is still taking place because not even one swindler has ever been arrested. So you are squeezing every cent out of the vendors but will not touch the swindlers with the billions, mansions, fleet of cars, farms, etc., etc.? What a hypocrite!
3) You, as Minister of Finance, authorised the hiring of the Boeing 787-8 Dreamliner jet to fly Mnangagwa and his usual large party of hangers-on to Russian and Switzerland last month. The jet costed US$74 000 per hour and the trip was 10 day and the total bill was US$25 million. And yet back home even major hospitals like Mpilo and Harare hospital have no medicine and junior doctors are paid US$129 per month. Where is the financial common sense in that?
4) Zimbabwe's economic and political problems stem from the country being ruled by corrupt and incompetent leaders who the nation has failed to remove from office because they rigged elections. Mnangagwa rigged last July's elections you, Minister Mthuli Ncube, pretend not to know that the Zanu PF regime you are working for is illegitimate because you do not want to know. Do you really believe Zimbabwe can ever be a just, free and prosperous nation whilst it remains a pariah state ruled by thugs?
Zimbabwe is in this political and economic mess because for the last 38 years the country has been stuck with leaders who believed they and they alone knew what is best for the country. Leaders like Mugabe and Mnangagwa rigged elections to make sure they remain leaders because, deep down, they believed they were God Almighty's greatest gift to the nation.
When it was clear that Max was an incompetent technician hiding behind a flamboyant and over confident persona; the company fired him. In Zimbabwe are well and truly stuck with a regime that will never admit it has failed, even with a mountain of evidence of Zanu PF blunders the regime will want to portray the image of one that has just receive divine solution from God's own lips!
The truth is that Mnangagwa, Ncube and the rest of the Zanu PF thugs have no clue what they are doing - the country would not be in this mess if they did. The tragedy, for the nation, is that as long as the regime retains the dictatorial powers to rig elections, we are stuck with the regime.
"By bringing efficiency back to our economy, and in particular our failing parastatals, Zimbabwe will not just walk again, we will fly!" concluded Minister Ncube. Yes, Mr Know-It-All! Government has just been buying ZUPCO buses, for example, and the regime will now sell the parastatal to Zanu PF chefs for a song!
All articles and letters published on Bulawayo24 have been independently written by members of Bulawayo24's community. The views of users published on Bulawayo24 are therefore their own and do not necessarily represent the views of Bulawayo24. Bulawayo24 editors also reserve the right to edit or delete any and all comments received.