Opinion / Columnist
'Let us control our own destiny' argue ZUNDE - whoever stopped you, mess is your own foolishness
14 Feb 2019 at 18:28hrs |
Views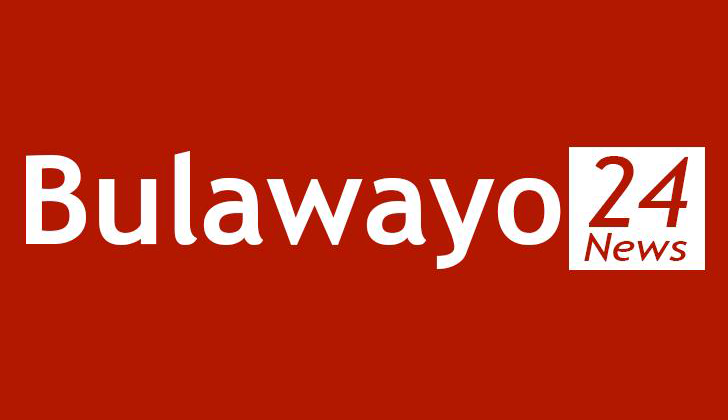 "Zimbabwe should not look to outsiders to solve its problems. Lasting solutions can only come from Zimbabweans. International intervention is unnecessary and generally ineffective. Regionally, SADC and the AU have both failed us before. Let us Zimbabweans take control of our own destiny for once and find our own solutions. We cannot keep going back to Lancaster House whenever we have a crisis," wrote Justice Benjamin Paradza of ZUNDE.
I agree with you, Paradza, that SADC leaders have let the people of Zimbabwe down by their acceptance of this Mnangagwa regime as legitimate.
Of all people, SADC leaders had shown real resolve and foresight in trying to get the 2013 Zimbabwe elections postpone until the democratic reforms, meant to stop Zanu PF rigging the elections, were implemented. "If you go into elections next month, you are going to lose; the elections are done!" they had warned Morgan Tsvangirai and his fellow MDC leaders.
Not even one reform was implemented before the 2013 elections and, as SADC leaders had rightly predicted, Zanu PF rigged those elections.
We also know that Mnangagwa refused to implement even one democratic reform in pursuance of his promise to hold free, fair and credible elections in 2018. So it was no surprise that Zanu PF went on to blatantly rig the July 2018 elections too. The real shock was that SADC leaders have tacitly (have not yet explicitly) endorsed the elections as having been free, fair and credible; a volte-face of their own "the elections are done" position!
SADC leaders have since taken it upon themselves to call for the lifting sanctions imposed by the West on a select few Zanu PF leaders. Everyone with half a working brain knows that Zimbabwe's economic meltdown was not cause by sanctions but mismanagement and corruptions. The nation has failed to deal with these problems for 38 years and counting, in which the two have grown and spread to the killer cancers they are today. The nation is stuck with this corrupt and tyrannical Zanu PF regime that has rigged elections to stay in power all these years.
It is all very well for you to say, "Let us Zimbabweans take control of our own destiny for once and find our own solutions." The question you must answer is: Who has stopped us doing so all these last 38 years?
The simple answer to the rhetorical question above is that it is insatiable greed of our corrupt and incompetent political leaders on both sides of the political divide that has stopped us. Zanu PF leaders landed the nation into this mess but MDC leaders have played their part in keeping us stuck in the mess.
For the last 38 years it has been hard to get Zanu PF and these MDC politicians to admit they have failed and to allow meaningful debate and competition so quality leaders can emerge and rescue the nation. The task is even harder now because the country's dire economic situation, for one thing, has made these politicians even more desperate than ever to hang on to power at all cost!
Zimbabwe needs to implement the democratic reforms to dismantle the stifling Zanu PF autocracy. We know from the 2008 GNU we cannot trust MDC Alliance much less Zanu PF leaders to implement these reforms. And on our own, the ordinary Zimbabweans, will never force Zanu PF and MDC leaders to give up political power even for a day to allow the reforms to be implemented.
We will need all the help we can get to pressure this Zanu PF regime to accept it has no democratic mandate govern and therefore must step down. The Americans, EU, Commonwealth and many, many other key nations and organisations have already condemn last July's Zimbabwe elections as a farce; we must build on this and push ask for concrete and decisive follow-up action.
The British are proposing to extend the target sanctions on Zanu PF leaders. We should calling for those working with the illegitimate regime and the opposition sell-outs who continue to participate in the flawed elections to be included in the sanction list.
"ZUNDE calls on Nelson Chamisa to show his good faith as well as political maturity by ceasing his protests against the legitimacy of the President and accepting that he has to enter into meaningful discussions with Mnangagwa and his government," continued Paradza.
"ZUNDE wishes to see the creation of a free, democratic, peaceful and prosperous Zimbabwe characterised by good governance and the rule of law. We strive for ideals and accept realities. We work for an outcome that is better than it would have been if we did not get involved. Politics is the art of the possible."
So you believe rewarding the vote rigging Zanu PF regime with absolute power is "striving for ideals and accepting reality"? Even after 38 years of appeasing Zanu PF with the tragic consequences we see all round, it is shocking that there are still naive and stupid people who still believe appeasement will work!
Zimbabwe is in this hell-on-earth because the country has had the great misfortune of having corrupt and incompetent politicians and having more than her fair share of naive and gullible voters has only made a bad situation even worse! With "thinkers" like Justice Paradza it is hard to see how the nation is ever going to escape out of this hell-hole!
All articles and letters published on Bulawayo24 have been independently written by members of Bulawayo24's community. The views of users published on Bulawayo24 are therefore their own and do not necessarily represent the views of Bulawayo24. Bulawayo24 editors also reserve the right to edit or delete any and all comments received.