Opinion / Columnist
Avalanche of blunders gives Mangudya guts to challenge 'Tzar' Ncube - another sneak resignation on card
16 Feb 2019 at 21:04hrs |
Views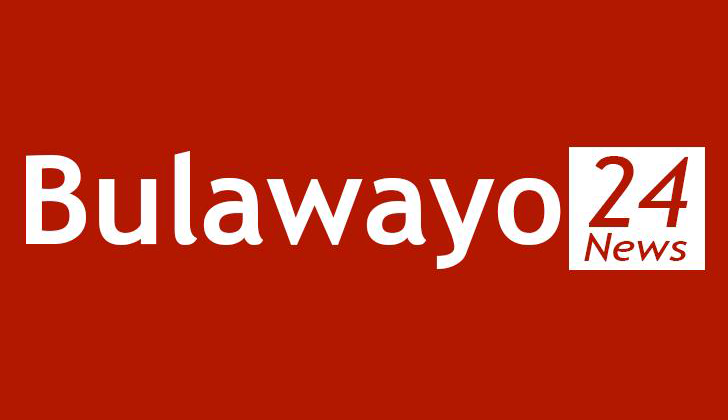 Rumour has it that Minister of Finance, Professor Mthuli Ncube, and the Governor of Reserve Bank of Zimbabwe Dr John Mangudya are failing to agree on key monetary policies including when Zimbabwe should bring back the dreaded Z$.
When came in as Minister of Finance, Professor Ncube boasted that he was going to attract investors, bringing economic stability, etc. None of these things have happened; instead the country's economy has blundered from one economic crisis to the next. When he first arrived the Minister was the Tzar no one dared to question but now after all these blunders; Governor Mangudya and others have the courage to disagree and say so loud and clear. The Tzar does not like it one bit!
Indeed Minister Ncube is now so unhappy in his job some people believe he is planning to walkout! "Historic comment. Something is afoot. Is there any merit to the talk in high places that your plans to do a Nkosana Moyo have reached an advance stage?" commented Professor Jonathan Moyo, clearly relishing the prospect of the discomfort it will bring to Mnangagwa and Zanu PF.
Dr Nkosana Moyo a technocrat appointed into Mugabe's cabinet with as much fun-fare with the high hopes that he would inject new life into the cabinet and the economy. It was embarrassing when Moyo sneaked out of the country and then announced he had resigned out of frustration with the regime's incompetence!
Professor Mthuli Ncube can f-off! He has already proven beyond all doubt that he is just a big-headed Professor Know-It-All with no common sense, he has blundered from pillar to post, promised mountains and yet delivered mole hills. Zimbabweans will have good cause to celebrate his departure.
Still, Professor Ncube must hunt down and quiz on whether he really believed the July 2018 Zimbabwe elections were free, fair and credible and Mnangagwa and his junta regime were legitimate. It is inconceivable he was not aware of the damning reports by the many election observer teams including Zimbabwe's own Zimbabwe Human Rights Commission; proof Zanu PF rigged the elections.
So Professor Ncube would have accepted his appointment as Minister knowing fully well that Zanu PF was illegitimate. There can only be one logical reason why he did that - to further his own selfish and egotistic interest regardless of the suffering and deaths the Zanu PF dictatorship was causing to the nation.
Indeed Professor Ncube has played his own role in bringing more grief to the nation. His 2% tax on electronic transactions had hit the poor hard. Government was getting a cut of the poor's US$30 or less per month, in a country whose poverty datum line is US$650 per month, dragging them even deeper below the breadline. One decent meal, life-saving medicine, etc. have become luxuries and hundreds of thousands have died in damn anguish.
Whilst Professor Ncube had no second thoughts in taxing the poor to death, he left the filthy rich ruling elite untouched. He not only failed to stop the looting but failed to get the looters to pay any tax on their loot. If anything he using the cash squeezed from the poor to pay for the hired jets, overseas health jaunt, etc. for the ruling elite!
In 2016 Mugabe admitted the nation was being "swindled" out of $15 billion in diamond revenue alone. Mugabe was booted out of office in 2017 before he had arrested even one of the swindlers. Mnangagwa said his new dispensation had "zero tolerance on corruption". He has been in office over a year now and has yet to arrest one diamond swindler!
Mnangagwa has been busy rigging the July 2018 elections and seeing to it the state security forces punished all those who dared protest the rigged elections, the soaring cost of living, etc. It was Professor Mthuli Ncube, Minister Kirsty Coventry and many others' job to sell a sanitised democratic Zimbabwe to the world.
Mnangagwa, just like Mugabe before, has never had an problems recruiting mean spirited sell-outs like Ncube, Coventry, etc. He paid them well! Pretty good wages for one Judas Iscariot kiss!
The growing number of blunders, the scandal of his own incompetence, the vote of no confidence from those around him, etc. is enough to warn Professor Ncube he should sneak out before the s***t hits the fan, so to speak.
Wherever you go, Professor Mthuli Ncube, you be be certain we will find you. You must explain to the people of Zimbabwe whether you really did not know that Zanu PF rigged the 2018 elections and was therefore illegitimate. Zimbabwe has had more than its fair share of individuals so mean spirited they would sell their own mother for a price and be proud they had a mother to sell. We must hold these sell-outs to account and make it clear this behaviour will not be tolerated.
All articles and letters published on Bulawayo24 have been independently written by members of Bulawayo24's community. The views of users published on Bulawayo24 are therefore their own and do not necessarily represent the views of Bulawayo24. Bulawayo24 editors also reserve the right to edit or delete any and all comments received.