Opinion / Columnist
ZANU PF only listens to violent rebellion!
21 Feb 2019 at 10:51hrs |
Views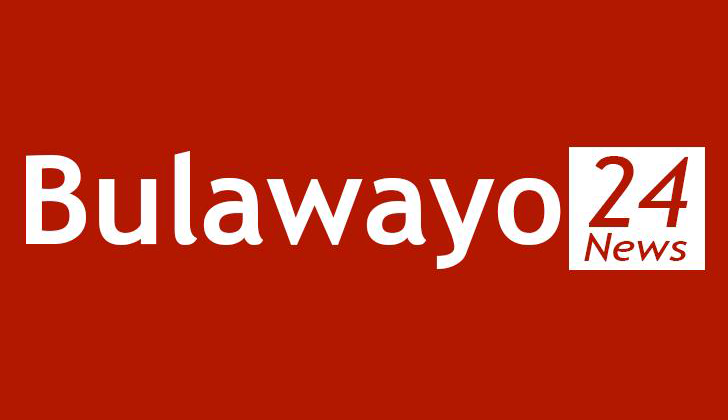 The recent violent protests that rocked most Zimbabwe cities between 14 and 16 January 2019, have offered enough proof that the only way the ZANU PF regime will ever seriously listen to the people's grievances is through violent rebellion.
The major reason why Zimbabweans have had their rights trampled upon by this rogue and pariah ZANU PF regime ever since the country's independence in 1980, has been that people have remained weak and docile.
ZANU PF saw that as an very attractive opportunity to loot the country's vast resources and to oppress the people with unfettered injustices - which included brazenly brutality.
Let us never forget ZANU PF's history - they came to power through a protracted war of liberation wagged in the 1960s and 70s, they then consolidated that power through the Gukurahundi genocide of the 1980s (where over 20,000 innocent and unarmed men, women and children were killed), they then maintained that power through the use of further brutal crackdown on the opposition in the 2000s.
After the military coup of November 2017, which saw the ousting of Robert Mugabe, and his replacement by Emmerson Mnangagwa, the ZANU PF junta upped its evil repression of the people.
In all this violent oppression of the population, the people of Zimbabwe remained peaceful - maybe in the vain hope that the ZANU PF regime would reform itself, but that never happened.
As a party that solely relied on brute force to attain its goals throughout its history, why would it see it fit to reform itself?
For ZANU PF, violence worked and yielded the desired results!
There was absolutely no cause for them to change their modus operandi - and the more violent ZANU PF became, the more the lives of ordinary people became unbearable.
Something drastic had to be done by the people of Zimbabwe to finally force the ZANU PF junta to listen to their concerns and demands.
Peaceful demonstrations that the people undertook over the course of Zimbabwean history clearly proved that ZANU PF does not care about those, and would never be moved.
In fact, their only response would be more violence against the people.
However, the 14 to 16 January 2019 violent protests by the people of Zimbabwe ushered in a new phase of their struggle - as the ZANU PF regime fianlly began to listen.
Suddenly, the regime started explaining its programs to the people. Suddenly, the regime re-introduced cheaper transportation in the form of ZUPCO buses. Suddenly, Mnangagwa ordered a 'cushioning allowance' for civil servants.
The regime was starting to listen - although these measures a too little, and Zimbabweans have a bigger struggle ahead.
But, no one can deny that the regime was pushed into listening, only because of the violent nature of the protests.
That is the language that ZANU PF itself had used to attain its objectives, and so that is the only language it understands.
So, why is the way forward for the people of Zimbabwe?
More violent protests are needed, especially particularly targeted at ZANU PF institutions and businesses.
There is no longer any room for the people of Zimbabwe to play 'Mr Nice Guy', as that never worked in the past 39 years - and a new approach is needed.
14 to 16 January showed us the new way forward - violence against ZANU PF institutions and business interests works very well.
We should never allow this junta to go back to sleep.
The people of Zimbabwe must keep the momentum created but the events of 14 to 16 January going!
Similar action has been working in France, with the recent Yellow Vests violent protests, which have been going on for months now - and the government has been finally forced to listen to the French people.
We now need.to target all ZANU PF interests with all the force that will cause them to realise that we are no longer those docile people who would cower at the mere sight of a soldier brandishing an AK-47!
We should attack their political and business institutions with the fearless attitude, fortitude and bravery of 14 to 16 January.
Only that way will ZANU PF stay awake and stop its injustices towards us. Only that way will they stop the corruption and looting of our vast resources. Only then will they put in place policies that are for our good.
That is the only solution!
ZANU PF understands no other language than that of violence.
Let us make sure that the country is ungovernable.
Their statements that by being violent, we are destroying our own economy is a huge big LIE!
No one else benefitted from this econony besides ZANU PF bigwigs - as we never benefited anything.
So, the attacks on the economy merely targets ZANU PF cash cows, and it is ZANU PF that suffers.
We have been suffering for far too long and have benefitted nothing from the economy - thus, the more the economy is affected, the more ZANU PF feels the pinch, and is forced to act.
It is similar to collective job action - it affects the shareholders more than it affects the workers.
Therefore, the more we target ZANU PF institutions and business interests, the more the rogue party is placed in a corner and is forced to address our concerns that they had ignored for nearly four decades.
Let us all be braver than ever before and go after ZANU PF full force.
Yes, let us spare all those apolitical institutions, not aligned to ZANU PF - but, those with ZANU PF interests are free for all.
ZANU PF itself attacked such institutions as the fuel tanks in the then Salisbury, during the liberation struggle - as they knew than this would affect the White population more than Blacks.
Let is adopt the same approach.
Let us make those ZANU PF bigwigs feel the brunt of what suffering is - and let them have a taste of their own medicine!
We know where their interests are, as we live with them.
Throughout Zimbabwe, in Harare, Bulawayo, Mutare, Gweru, Kwekwe, Marondera, Chinhoyi, all across the country, we know ZANU PF properties and interests.
Let us burn them! Let us loot their goods, the same as they looted our resources! Let us destroy their livelihoods, as they have destroyed our own!
They can never deploy enough soldiers and police to stops us, or shoot us, as we spread these violent protests throughout all cities, and towns of the country.
Only then, can the people of Zimbabwe finally experience an improved way of life.
We have already proven that we no longer fear the military's guns, and police shamboks - therefore, let us go out there and do it again, over and over again, until all our demands are listened to.
We no longer have anything else to lose, but everything to gain. If we can not have a better life, then at least let us die trying.
° Peace Chiwara Marangwanda is a UK based political analyst.
Source - Peace Chiwara Marangwanda
All articles and letters published on Bulawayo24 have been independently written by members of Bulawayo24's community. The views of users published on Bulawayo24 are therefore their own and do not necessarily represent the views of Bulawayo24. Bulawayo24 editors also reserve the right to edit or delete any and all comments received.