Opinion / Columnist
Damnatio memoriae and Robert Gabriel Mugabe National Youth Day?
21 Feb 2019 at 21:18hrs |
Views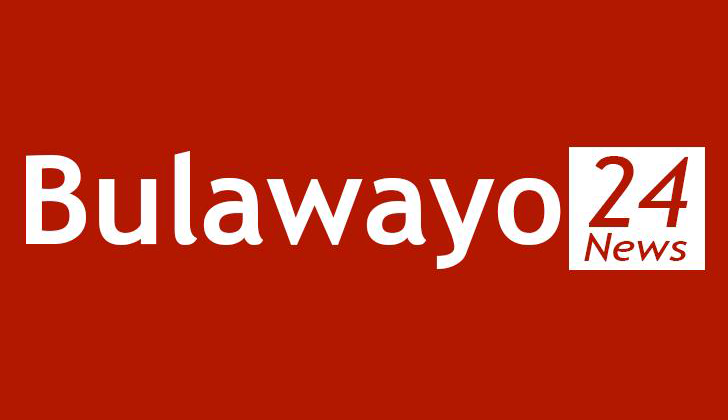 In the recent past few years, it had become a norm in February to see pomp and extravagance in Zimbabwe's state and independent media with preparations towards and celebrations on the birthday of "comrade" Robert Gabriel Mugabe. Watching the birthday interview by Tarzan Mandizvidza at State House was another important feature I remember on Zimbabwe Broadcasting Corporation Television (ZBC TV). Listening to tips_ on how to have a long life and responding to political opponents and others within Zanu PF on expectations of a new successor was another dimension that kept people wanting to follow the interviews. Obscene extravagance of the then First Family used to dominate commentaries from independent media in Zimbabwe. Nevertheless, the 21st movement of 2018 and 2019 bear different narrative altogether in relation to R. G Mugabe. Having such a scenario, I thought of reflecting on R. G. Mugabe National Youth Day and the dynamics of Zimbabwe's politics on national hero status as well as its complex nature.
Robert Gabriel Mugabe is the long time former president of Zimbabwe who was at the helm of the landlocked country's leadership for 37 years only to be ousted in an operation code-named Operation Restore Legacy in November 2017. He was replaced by his long time protégé, Emmerson Dambudzo Mnangagwa.
R.G Mugabe was born on 21 February 1924 at the Kutama Mission village in Zvimba. 21 February was pronounced a public holiday in Zimbabwe under the leadership of E. D Mnangangwa as per request by the ZANU PF Youth league. The Latin phrase damnatio memoriae means condemnation of memory. It is historically known as a political strategy to subdue one's enemies, current and future. In some circumstances, damnatio memoriae involves condemning the souls of the dead bodies of one's enemies to oblivion, filibustering them from an afterlife. In Ancient Egypt and Imperial Rome, incidents of attacks on sculptures of leaders after their fall from power would take shape, at times disfiguring and hid them from sight. The Rhodes Must Fall Movement and decolonisation in South Africa is another typical example of domnatio memoriae. Although Robert Gabriel Mugabe's representation is still the face of the National Heroes Acre as a sight, some sentiments questioning his lasting legacy if any has been posited soon after his exit in Zimbabwe's political landscape. In relation to R.G Mugabe, some undertones to the ancient Roman Empire ideology of damnatio memoriae seem to be apparent.
The Herald Zimbabwe newspaper has been well documented for its role in providing a state narrative in the [de]construction of heroes/heroines in independent Zimbabwe. Munyaradzi Huni in an opinion analysis in the Herald Zimbabwe Newspaper (18.03.2018), Do Revolutionaries really exist? Critically engages nationalists' historiography literature. Robert Mugabe has been the face of Zimbabwe's liberation struggle as an epitome of heroism and resistance to colonialism. Various narratives indicate a strong principled leader who fought for universal suffrage for the black majority from the colonial period and also uncompromising. According to the late doyen of Zimbabwean history T.O Ranger (2004), patriotic history was made possible from various spaces, that is, through Robert Mugabe speeches, state television, state-controlled press, youth militia camps, philosophical eulogies and glosses over those speeches by the then Zimbabwe's state media controller, Tafataona Mahoso. Huni's analytical article posited challenges proffered by liberation war narratives from scholars on nationalism such as Terrence Osborne Ranger, Ngwabi Bhebe, David Martin, David Lan and Phyllis Johnson. These scholars, Huni concurs with Ndlovu-Gatsheni that they were "too close" to the cause of nationalism to the extent of producing "praise texts." Is this an attempt to re-write history and deploy damnatio memoriae?
Reports after November 21, 2017 on the personality of Robert Mugabe have lost the title of "comrade" to "Mr." Being viewed as a comrade forms a significant facet for those who fought in the liberation struggle and an appendage for heroism. Comradeship is loaded with loyalty and principle to the liberation cause. The Sunday News Zimbabwe (June 2017) deployed 'comrade' in close relation to fellow combatant or fellow fighter. As such, damnatio memoriae is well evident on R. G. Mugabe.
Joseph Chinotimba a popular war veteran in Zimbabwe's liberation struggle made remarks about Robert Mugabe and the national liberation shrine. Joseph Chinotimba argued that those who lost the party's principle would not be recognised as national heroes just like others before him such as Ndabaningi Sithole who was among the father founders of the ruling party ZANU PF but was not accorded national hero status and again not buried at the shrine. Ndabaningi Sithole despite being a founding leader of ZANU PF was later perceived a betrayer and hence was not accorded national hero status.
In another Herald Zimbabwe newspaper of 05 August a few days before Zimbabwe celebrated the annual Heroes Day, a story titled War Vets blast sell-out Mugabe was written. The story had it that Robert Mugabe was being "blasted" by the war veterans for aligning himself with opposition politics. This was in relation to Robert Mugabe's presser on 29 July 2018 in which he showed his critical view of the way he exited the Zimbabwe government as president. Sabelo Gatsheni-Ndlovu (2008) observed that ZANU PF banked on Robert Mugabe's liberation credentials to win elections. The 2018 elections provided the post-nationalist era that Gatsheni-Ndlovu yarned for. It is from this context that narratives critical to Robert Mugabe's heroism and his relevance to the national heroes' acre are emerging, simultaneously, cognizance of the Robert Gabriel Mugabe Youth Day.
The Zimbabwe National Liberation War Veterans Association (ZNLWA) Bulawayo provisional treasurer Cde Lazarus Nyoni was quoted comparing Robert Mugabe to the biblical Judas Iscariot for being involved in opposition politics (Herald newspaper, 07.08.2018). This was said at the burial of a Provincial war heroine Cde Ketty Dube in Nkulumane. Judas Iscariot carries the tag of a sell-out in biblical studies and general daily conversations. The twist and turns in Zimbabwe's liberation war accounts have immediately unmasked the role of the Herald Zimbabwe newspaper as an ideological state apparatus so to borrow from Althussian terminology. Robert Mugabe used to have a bigger share of celebratory articles attached to him from the same paper with names such as "Zimbabwean Moses," "African Icon," "a veteran" of the bush war among others used. The case of Robert Mugabe also points to a sharp-turn to a personality who used to denounce opposition politics by all means possible having changed to partial positive comments.
Just like the French Queen during the French revolution of 1789, Marie Antoinette who was arguably unpopular in French history due to her extravagance at the court, so was Grace Mugabe towards the end of the Mugabe era winning the tag, "Gucci Grace." Some critics labelled Grace Mugabe, the wife to the former president as the biblical wicked Jezebel, accusing her of influencing her husband in statecraft. The Civil Society and opposition politicians as well some members within the ruling party, Zanu PF saw in Grace Mugabe a petticoat government manifesting. Jabulani Sibanda, former war veterans' leader in 2014 talked of a "bedroom coup" landing himself in trouble with other Zanu PF stalwarts loyal to Grace Mugabe.
Following the Sunday News (17.02.2019) opinion analysis by Michael Mhlanga, titled The paradox of Chete Chete! Emerging understandings in 2019, it is possible observe that Nelson Chamisa and Robert Mugabe are well dealt with. Tracing from 2014, the Zanu PF congress is used as an entry point to "One centre of power" criticism which saw the intensification of cultism of a political leader, Robert G. Mugabe and his eventual exit in Zimbabwe's political stage. The One Centre of power strategy worked hand in glove with the political slogan, "VaMugabe Chete Chete!" (President Mugabe is the only leader). Interestingly, R.G. Mugabe is situated in the Chamisa Chete Chete (CCC) [Chamisa in the only president, within his political camp] narrative.
This narrative, although focusing on factional loopholes within the opposition camp, it remains uncontested that Robert Mugabe's name is deployed from a deconstruction approach. The narrative implicitly or explicitly champions Zanu PF party decision/s being made simultaneously exposing the lack of wisdom in statecraft which used to be written in "state history" over the years. Again, the opinion analysis by Michael Mhlanga is timely as it was published few days before Robert Mugabe's birthday. In damnatio memoriae and Robert Gabriel Mugabe Youth Day, re-writing of history is underway. Robert Mugabe falls into the trap of drinking from his chalice with poison as he continued the tradition of a myopic dichotomized categorization of heroes and sell-outs in dealing with heroes/ines situations during his tenure as head of state and government. Tendai Katsvere (2018) observes that the "sell-out persona" was "a blade cutting on both sides" as it served individual interests for political expediency during the liberation struggle. Those who worked with the Rhodesia Security Forces (RSFs) were primary targets, although even peasants and other guerillas used the sell-out persona to settle their disputes. Robert Mugabe due to his "fall-out" with long time cadres also attracted the tag of Judas Iscariot that is sell-out. In the Herald Zimbabwe newspaper (2013) opinion analysis, using a fictional character or pseudonym, Nathaniel Manheru, George Charamba labelled those who do not belong to ZANU PF as "darkened souls." Having such evidence, damnatio memoriae can be observed in light of Robert Gabriel Mugabe National Youth Day.
To some critical of Zimbabwe's establishment, the pronouncement of the monetary policy on 20 February 2019, a day before the Robert Gabriel Mugabe Youth Day is a conspiracy to downplay the generally celebrated day. However, the Zimbabwe's unending economic crisis has led to the Mugabe nostalgia despite the celebration which emerged on the eve of his Asante Sana moment.
Also notable in making 21st February a "youth day" in Zimbabwe is how the calendar affirms the Robert G. Mugabe centric narrative written on the national memory during his tenure. In addition to this, a ZANU PF Youth League now consciously or unconsciously pursuing the grand narrative of history in the name of
#ED
Will Never Walk Alone, Presidential Solidarity Rally. It is however commendable as E.D Mnangagwa didn't pursue the Presidential Birthday bashes which his predecessor enjoyed in the face of a decaying economy. It is no surprise a Zimbabwean social commentator Xavier Katanda in relation to Mugabe using his social media Facebook page noted,
"A vindictive autocrat with an unparalleled vulgarity who fed on the carcasses of a decaying economy."
Another damning paradox, at least according to Farai Maguwu on his social media Facebook page is well noted.
"Its too soon! Can't believe ED will proclaim a national holiday to honor a man he dethroned through a coup 15 months ago. Crazy!
Having said that, permanent imprints of Robert Gabriel Mugabe are still present in major roads in Zimbabwe's urban centres, the Robert Mugabe International Airport and the Robert Mugabe School of Intelligence. More notable to those critical of the Emmerson Mnangagwa led government is the notion that the spirit of Pan Africanism and black economic empowerment is shifting its gravity from Zimbabwe to elsewhere, possibly, to South Africa with the youthful Julius Malema, or to Uganda with Yoweri Museveni. This, nonetheless, is a controversial discourse on power in grand narratives. The neo-liberal path pursued by the Zimbabwe government after the end of R.G Mugabe's political career has opened up such reflections. Again, some analysts still believe R. G. Mugabe was the voice of the "global South" in the world order. Asa Mudzimu a historian pursuing his PhD Studies at Oxford University opined that Robert G. Mugabe remains a hero to some for his contributions in leading the country out of white-minority rule, spear heading the Third Chimurenga but to some he is seen as a traitor-how heroism is constructed in a society, how history can twisted-the same way he did to Nome de Guerrier "Teurairopa" Joice Mujuru. I find damnatio memoriae on Robert Gabriel Mugabe unfolding in the face of the claimed honour to him. Happy birthday Gushungo, Robert Gabriel Mugabe @95.
Brian Maregedze is a Zimbabwean historian, author and columnist. He is a member of the Zimbabwe Historical Association [ZHA] and researcher with Leaders for Africa Network [LAN]. He can be contacted at bmaregedze@gmail.com.

Source - Brian Maregedze
All articles and letters published on Bulawayo24 have been independently written by members of Bulawayo24's community. The views of users published on Bulawayo24 are therefore their own and do not necessarily represent the views of Bulawayo24. Bulawayo24 editors also reserve the right to edit or delete any and all comments received.