Opinion / Columnist
Ncube et al on yet another 'global roadshow' to lure investors - whilst Zim remains a pariah state, will lure no one
25 Feb 2019 at 21:36hrs |
Views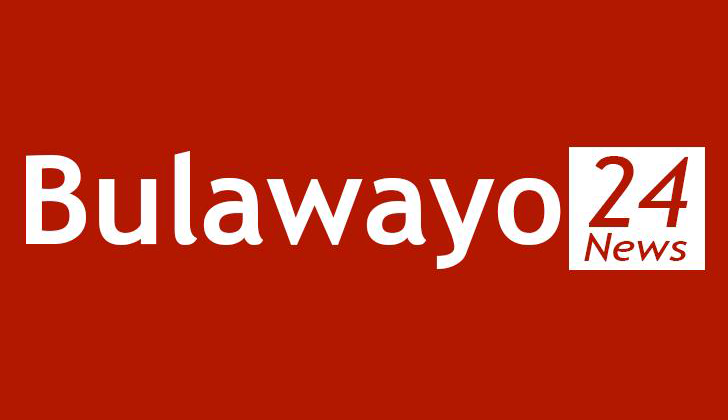 The real tragedy in Zimbabwe is that we have a regime that knows it will never ever be held to account for anything and so it has said and done as it jolly well pleased. It has made promises only to break them. It has told half-truths, lies and damned lies with no sense of shame or regret what those suffering the consequences of the broken promises and lies.
Government is currently operating on a positive cash basis as revenue enhancement and austerity measures announced in the 2019 National Budget continue to yield dividends, Finance and Economic Development Minister Mthuli Ncube has said.
"Government is cash positive. We managed to pay civil servants salaries for the months of January and February from a cash positive position, with $300 million in the bank," said Minister Ncube.
Since the introduction of the 2% tax on electronic transactions there has been a 16% drop in economic activities and yet you have never talked about it!
"The austerity measures are also in line with the Transitional Stabilisation Programme (TSP), aimed at setting the economy on a recovery path after years of stagnation," Minister Ncube maintained. He still claims that Zimbabwe will be "an upper middle income nation by 2030!"
The austerity measures are certainly taking a heavy toll on the poorest of the poor. The 2% electronic transaction tax was specifically aimed at the 90% unemployed who were therefore no paying any income tax. Most of these people are vendors living on US$30 or less per month in a country in which the poverty datum line is US$650 per month. So Minister Ncube's tax means these poor people are now living on considerably less than US$30 per month.
Minister Ncube has done nothing to stop the wholesale looting costing the nation $15 billion in diamond revenue, according to Mugabe's own admission in 2016. He has introduced his 2% tax targeting the poor but has not taxed the filthy rich who continue to enjoy their extravagant lifestyles living in mansions, with a fleet of posh cars, 45 gold watches, etc.
Indeed Minister Ncube is taxing the poor to subsidise the filthy rich's extravagant lifestyles. It was none other than Minister Ncube himself who approved the hiring of the 787-8 Dreamliner Jet for a ten day jaunt to Asia and Europe for Mnangagwa and his entourage, including Minister Ncube, at a cost of US$74 000 per hour.
It is already clear that Minister Ncube's austerity reforms will bring a lot of pain to the poor but with no economic gain in the short, medium or long term. None! This is just austerity for pain for pain's sake!
If the nation is "cash positive" as you say, then why are we still experiencing the cash shortages at the bank, the foreign currency shortages that are the root cause of the shortages of fuel, wheat, medicine, etc. etc.
The shortage of foreign currency is symptomatic of Zimbabwe's skewed economy; we have become a nation of consumers of imported goods and services whilst producing very little. When Minister Ncube came into office, he promised to attract investors into the country whom would give the country's comatose economic the cash injection it needs to revive its productive sectors. There has been no significant inward investment for the last year and there is nothing to suggest there will be any in the future.
There are one overarching reason why Minister Ncube has failed to attract any investors and financial assistance from such institutions as IMF, WB and Paris Club. Zimbabwe is still a pariah state ruled by corrupt and vote rigging thugs same as it was during Mugabe's days. All the talk of "new dispensation", "Zimbabwe is open for business!" is empty rhetoric.
If anyone had any lingering doubts about Zimbabwe's still a pariah state, the doubts evaporated last July when Mnangagwa and his "new dispensation" blatantly rigged the elections. He had promised to hold free, fair and credible elections but stubbornly refused to implement even one token democratic reform.
As long as Zimbabwe remains a pariah state ruled by corrupt and vote rigging thugs there will be no meaningful economic recovery. Period! Zimbabwe's economy has been in decline for the last 38 years and that tread in set to continue.
"We are going to go to what we call a global money deal roadshow in June this year, I as Finance minister and Reserve Bank of Zimbabwe governor (John Mangudya), permanent secretary of finance George Guvamatanga and other captains of industry,"Finance Minister, Mthuli Ncube has just announced.
"We will visit global capital and go for a roadshow. We will start with Frankfurt and go to Japan, London and New York and maybe the West Coast also, so that we explain the reform agenda the progress we are making. (We will) also explain the economic policies and the opportunities that are available in this country. We are not trying to raise the money or do a deal."
Minister, investors already know that Zimbabwe is a pariah state ruled by corrupt and vote rigging thugs propped up by incompetent and egotistic intellectuals whose selfish greed knows no bounds!
Of course, Professor Mthuli Ncube KNOWS that Zanu PF is a party of corrupt and vote rigging thugs who are NOT democratically accountable to the people of Zimbabwe. He also KNOWS that for the last 20 years, at least, Zimbabweans have been fighting for democratic change and free and fair elections as the only way the nation can end the Zanu PF dictatorship and have competent and good government.
He KNOWS too that by agreeing to work for the regime he is propping it up and undermining those fighting for democratic change. Most important of all, he KNOWS that his economic policies will never bring about the economic prosperity he keeps wittering about because the policies do not address the criminal waste of human and material resources due to corruption and mismanagement inherent in a dictatorship.
Professor Mthuli Ncube has his family in Switzerland at the end of his tour of duty as Minister of Finance, he will go back to Switzerland and leave the people of Zimbabwe to wallow in their economic poverty and political paralysis. He will insist he did his best for the nation when the truth is he sold-out and did so KNOWINGLY too.
All articles and letters published on Bulawayo24 have been independently written by members of Bulawayo24's community. The views of users published on Bulawayo24 are therefore their own and do not necessarily represent the views of Bulawayo24. Bulawayo24 editors also reserve the right to edit or delete any and all comments received.