Opinion / Columnist
ED Mnangagwa, once a murderer, always a murderer
26 Feb 2019 at 13:30hrs |
Views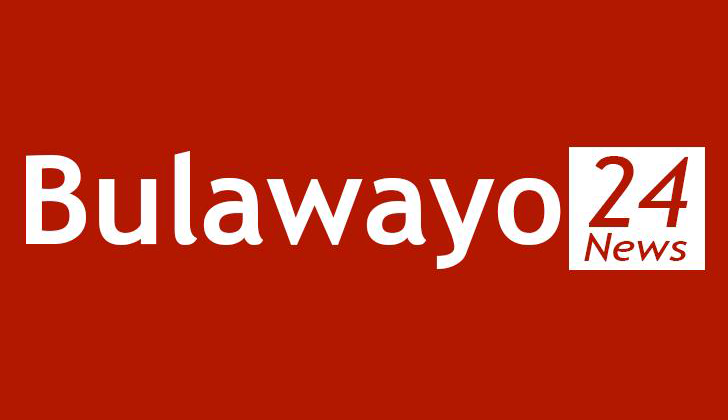 Once upon time, there was a man who was so evil, and he did very cruel, gruesome thing. He dug a very big pit in the field, and cast some spell on it, to trap his own wife. When his wife went to get some vegetables from the garden, she fell into the pit, and she turned into a pig. When the husband went to check later he found some 'meat' in the pit. Yet when he tried to take the meat out, it proved an impossible task. The wife turned beast said, "you can only take me out of this pit if you go and call my son Zimbambino". When Zimbambino came he started to sing, to enchant his pig mom, a nice song, saying mom enable us to take you out of the pit. The beast said, "Of cause, I will enable this, but I want you to know that it was your father who dug this pit to ensnare me."
Whilst Zimbambino sang the song, we are told by the Bundu Boys that the cunning man was already in the pit hauling out the pig, and he immediately took it home, to skin it. When he tried to cut the meat, it didn't work out, until the knives even got worn out. Now without consulting his beasty wife, he called Zimbambino who appealed to his mother to enable his father to cut her into pieces. "Yes my son I will make that possible, but it was your father who ensnared my with that pit," the mom responded, again enabling her flesh to be sliced to pieces by her cunning and ruthless husband. And whilst the boy sang, the father was busy cutting the meat. The meat he wanted to cook that day he put into a pot and sat it on fire. The rest he left it to dry for future consumption. What the father did later Zimbambino did not wait see, but he rushed to report the matter to the local chief, Un. Angered by the degree of cunning and ruthlessness, Chief Un didn't delay, he sent his police to have the man arrested and have him appear in court. Chief Un asked the man one simple question, "where is your wife". The man was speechless. He too was killed.
This folklore teaches us to desist from treachery and not to betray our very own. Emmerson Dambudzo Mnangagwa, the man known as "the crocodile" because of his political cunning, achieved a long-held ambition to succeed Robert Mugabe as Zimbabwe's president in November 2017. "The crocodile", who lived up to his name, may have unseated Zimbabwe's only ruler, but he is also associated with some of the worst atrocities committed under the ruling Zanu-PF party since independence in 1980. Dambudzo Mnangagwa was the country's spymaster during the 1980s civil conflict, in which thousands of civilians were killed, but has denied any role in the massacres. Mr Mnangagwa's fearsome reputation was made during the civil war which broke out in the 1980s between Mr Mugabe's Zanu party and the Zapu party of Joshua Nkomo.
As national security minister, he was in charge of the Central Intelligence Organisation (CIO), which worked hand in glove with the army to suppress Zapu.
Thousands of civilians - mainly ethnic Ndebeles, seen as Zapu supporters - were killed in a campaign known as Gukurahundi, before the two parties merged to form Zanu-PF.
Among countless other atrocities carried out by the North Korean-trained Fifth Brigade of the army, villagers were forced at gunpoint to dance on the freshly dug graves of their relatives and chant pro-Mugabe slogans.
Mr Mnangagwa has denied any role in the massacres,. He does enjoy the support of many of the war veterans who led the campaign of violence against the white farmers and the opposition from 2000.
One veteran of the liberation struggle, who worked with him for many years, once put it simply: "He's a very cruel man, very cruel."
According to a United Nations report in 2001, he was seen as "the architect of the commercial activities of Zanu-PF".
This largely related to the operations of the Zimbabwean army and businessmen in the Democratic Republic of Congo.
Zimbabwean troops intervened in the DR Congo conflict on the side of the government and, like those of other countries, were accused of using the conflict to loot some of its rich natural resources such as diamonds, gold and other minerals.
More recently military officials - many behind his rise to power - have been accused of benefiting from the rich Marange diamond fields in eastern Zimbabwe, with reports of killings and human rights abuses there.
His ruthlessness, which it could be argued he learnt from his Rhodesian torturers, is said to have been seen again in 2008 when he reportedly masterminded Zanu-PF's response to Mr Mugabe losing the first round of the president election to long-time rival Morgan Tsvangirai.
The military and state security organisations unleashed a campaign of violence against opposition supporters, leaving hundreds dead and forcing thousands from their homes. Mr Tsvangirai then pulled out of the second round and Mr Mugabe was re-elected.
Mr Mnangagwa has not commented on allegations he was involved in planning the violence, but an insider in the party's security department later confirmed that he was the political link between the army, intelligence and Zanu-PF.
On August 1 2018, the Zimbabwean army shot at protestors killing at least twelve and injuring many others. The government of ED again denied involvement. A commission headed by Mohlante found the army responsible for the killings. The commission made recommendations and all were ignored by Mnangagwa's military government. None of the recommendations were carried out.
In January 2019, more protestors were killed by the same army in cold blood. Scores of women were raped, some in front family members. A brazen Zimbabwean president, Emmerson mnangagwa, would later demand to see graves of those killed and the women raped should come to him that he can believe that such atrocities took place at the hands of the army he directs. Many Zimbabweans were shocked and hurt by such reckless statements from a heartless president.
ED Mnangoseagwa has a history of killing and it seems he will continue to murder any dissenting Zimbabweans. With life getting more difficult for many oppressed Zimbabweans, many are mulling more protests. They are saying if Mnangagwa has to shoot, he has to shoot us all, until blood no longer drip, but flow from his hands. People are now saying, we better dead than alive. Emmerson Mnangagwa has completely failed to turn around the economy that is in a tail spin. The economy just can't improve, maybe he has to look for enchanters too, just like in the case of Zimbambino. The recent monetary policy statement by the RBZ has shown that ED's government only resorts to cunning and treachery with no real efforts to stem out the roots of the problem. Many have concluded that ED's government is there only in place to serve the interests of Mnangagwa's cabal, and their egos. Zimbabweans have also realised that Mnangagwa is a worse dictator than his predecessor. Lying is his native language…
There is absolutely nothing to expect from the government of Emmerson Mnangagwa, the sooner it is replaced, the better. The government of Emmerson Mnangagwa is cooking stones…
Source - Zanda Shumba
All articles and letters published on Bulawayo24 have been independently written by members of Bulawayo24's community. The views of users published on Bulawayo24 are therefore their own and do not necessarily represent the views of Bulawayo24. Bulawayo24 editors also reserve the right to edit or delete any and all comments received.