Opinion / Columnist
Embracing ICT in Pedagogy of History and Heritage Studies in Zimbabwe
04 Mar 2019 at 09:57hrs |
Views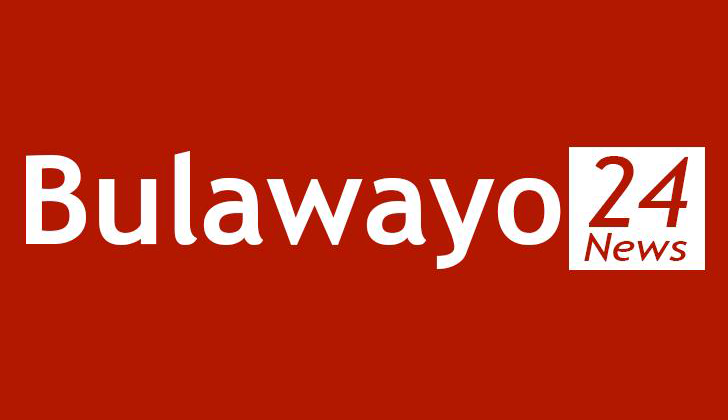 Three schools in Harare on 1st March 2019 converged at Seke One High school in Chitungwiza for the History Exchange program under the theme, Embracing Information Communication Technology (ICT) in the teaching and learning of History and Heritage Studies. The host school, Seke One High was accompanied by two schools, George Stark High and Mount Pleasant High. Three main objectives saw the trio of the schools converging with the agenda to share and exchange knowledge in sync with the dictates of the upgraded curriculum, to exchange information on how to use ICT in the teaching and learning of History and finally, to learn History through student-centred approaches.
Flying high at Seke One High
The event comes at a time when Seke One High School scooped the award for Quality Results in History with 15As under the Ministry of Primary and Secondary Education November 2018 public examinations. Interestingly, Seke One High school made headlines for leading in History advanced levels performance. The one day event organized by Seke One High school commenced at 0900-1500hours. The Consultant, Mr S. Mundondo as he is affectionately known coordinated the Exchange Program at Seke One High school together with the Humanities department. The Seke One High team on the event comprised of J. Musikavanhu, M. Nyawiri, P. Mushandu, P.F Matongo, P. Mupedzi, J. Mtetwa, M. Mudzudza, Mukodzongi and C.Y.T Usiku
E-learning, symposiums, seminars, educational tours and exchange programs among others constitute methodological steps undertaken in fulfillment of the learner-centred and multi-sensory approaches in History and Heritage Studies. As such, advanced level learners from Seke One High school, Simbarashe Kazingizi and Tariro Live worked on a drama on The French Revolution. Another pair of pupils from Seke One High school, only form twos presented the whole topic on Great Zimbabwe which was described by Ms Sibanda as 'off ahead of their syllabus.' It is on record that the arguable 'National Shutdown' in Zimbabwe, in a way disrupted the learners earlier in January 14-16th 2019.
The Seke One High school Headmaster, Mr Muduzu, in an interview after the Exchange program affirmed his commitment to making Seke One High School a centre of learning and contribute to national development. Mr Muduza also went on to positively remark on the commitment exhibited by the learners as well as their teachers who made the Exchange Program a success. The humble Headmaster of the host school went on to argue that, "it is out of these Exchange programs that Seke One High school is excelling, elevating the school's flag high and more programs of this nature shall be carried out to promote problem solving techniques among the learners."
Mount Pleasant High school-the Shining example of ICT development
ICT skills were imparted under the tutelage of Ms T. S Sibanda from Mount Pleasant High school. The well experienced sage of 27 years in the teaching profession was the National Trainer in Syllabus Interpretation in 2016 and also launched the Mount Pleasant school History and Heritage Studies Television Channel (2017). Ms T. S Sibanda has passion for the two disciplines, History and Heritage Studies merged in ICT to the point of presenting research papers focusing on the duo of the disciplines. Among her many other research papers, she presented a paper in 2017 on an Educational Expo titled, Effectiveness of ICT is ladida by teachers' attitude: a case study of Mount Pleasant High School. Above that, Ms T.S Sibanda went on to receive an award for starling work done on the exceptionally critical paper by the Ministry of Primary and Secondary Education under Technology and Education. Other names which featured on the same category in 2017 included Dr. Hapanyengwi and Mr. Gwatidzo.
Among many cross-cutting themes encompassed on the Form 1-6 syllabus in History as a subject is the ICT skills and heritage studies as prerequisites for learners as noted by the Curriculum Development and Technical Services (2015).
Mt Pleasant High a participant on the Exchange program made positive contributions on this important day with displays showing graves on some of the Heroes buried at the National Heroes Shrine. From the illustrations, the trio of the late National Heroes, Joseph Msika, Joshua Mqakubo Nkomo "Father Zimbabwe" and Simon Vengesai Muzenda "Son of the Soil" are well appealing.
George Stark High- the place of 'Harare History Mega Seminars'
In spite of having a colonial name in independent Zimbabwe, George Stark, the school which had its first ever advanced level sitting in November 2018 under the Zimbabwe School Examination Council (Zimsec) scored 13As in History in Mbare-Hatfield District under the tutelage of Mrs Chatara. On this event, Bunu T.S and Chigwedere L. were ambassadors of George Stark High.
It is no coincidence that Mr Muso, real name Manners Msongelwa, the current president of History Teachers Association in Zimbabwe has made remarkable strides in facilitating History seminars at George Stark High school since 2017 dubbed, Harare History Mega Seminars. The venue at George Stark accommodates well over three hundred students, based on my previous experiences in attending workshops and seminars organized at the school.
Some of the comments made by students after the Exchange Program
The Exchange program was actually a good initiative because I personally learnt a lot. For instance, from Ms Sibanda's presentation, I got that in the learning sector, it is up to the teacher to be always present but it should be a joint venture… the percentage being 70:30 effort of the student and teacher respectively. I think it should be implemented by the government so as to benefit the student body at large-Tapiwa Trey Matemera, Upper 6 student
The workshop was pleasing, educative, entertaining and interactive… Simbarashe Kazingizi, upper 6 student.
We learnt much on using ICT and doing projects which help in life-Tendai-Lower 6 student.
I learnt that teachers are just facilitators… students should base on research more-Shadreck, Lower 6 student.
I learnt that dramas are helpful as we do edutainments-Laetetia
History is a superb subject with a lot of understandable practical-Grace, Lower 6.
I learnt that presentations helps to understand or question much better and you will not forget about what you present easily-Sarah
Finally, Tariro Live an upper six student remarked that, "the History Exchange Program was really great as it benefited me a lot. I learnt some effective ways of learning which I didn't know, the likes of the use of educational drama, the use of Power Point. I would like to thank our facilitators, Mr Mundondo and Ms Sibanda, among others for organizing the Exchange Program."
The way forward
Having successfully carried out such an event, it was observed that students enjoy outdoor learning activities, hence, teachers should embrace the same. Students should be exposed to the outside world more often than not, there is plenty of untapped knowledge out there. The Consultant, Mr Mundondo, on behalf of the three schools appealed for guidance and assistance to the parent Ministry, through its esteemed office, to facilitate Exchange Programs with any foreign country, possibly Asia and Europe.
Brian Maregedze is an author, historian and columnist writing in his own capacity. He can be contacted at bmaregedze@gmail.com
Source - Brian Maregedze
All articles and letters published on Bulawayo24 have been independently written by members of Bulawayo24's community. The views of users published on Bulawayo24 are therefore their own and do not necessarily represent the views of Bulawayo24. Bulawayo24 editors also reserve the right to edit or delete any and all comments received.