Opinion / Columnist
A time to impose sanctions on America!
06 Mar 2019 at 14:47hrs |
Views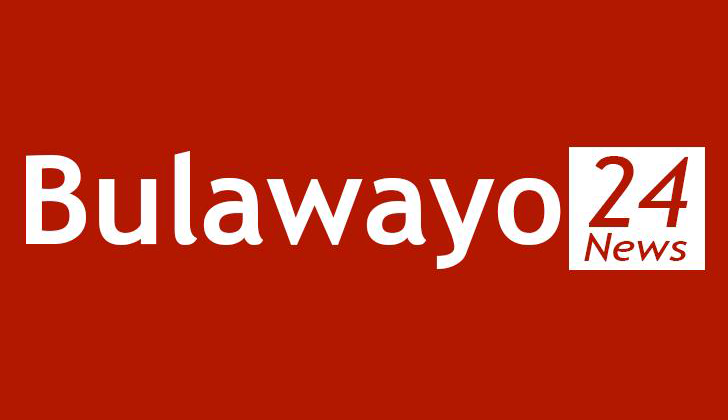 America has imposed a new set of sanctions that must run for the next 12 months against Zimbabwe. This is not new. America has been doing this for the past 18 years since Zimbabwe took the bold but lonely path to reclaim its land. It didn't end there. It went on to stamp a firmer grip on its natural resources, especially in the extractive sector.
The Land Reform Program in Zimbabwe reclaimed land that was previously stolen by arriving settler colonialists, after a hundred year siege. No Zimbabwean has grabbed and utilised any land in America or Europe. Instead, there are scores of Zimbabwean descendants in Britain and America who were forcefully captured from Africa to work in American and British estates and plantations under slavery. Lots more perished in the seas during the capture process. The Europeans and Americans are still keeping the profits of this 200 year barbaric act of human servitude and crime.
The settler land grabbers in Zimbabwe today still keep the wealth they made in 200 years from the plunder of the land. They still keep the profits they made from mines they did not buy. They have entrenched their stranglehold on the national economy by spreading their tentacles in finance, industry, manufacturing, retail, transport, engineering and service industries through this ill gotten wealth. Nobody has taken these away from them. Added to that, they enjoy protected freedom from arrest and prosecution for this. This was earned from the benevolence of the forgiving native African hearts. But alas, they see such charity as a right!
As a way of repaying the goodwill, the British cousins who sailed to America to grab a whole wide continent have decided to continue with their childish embargo in a country they claim is harming their foreign policy. Harm what? Whatever the meaning of this, it comes as a huge irony that that small country that is so harmful to American Foreign Policy has the largest American Embassy complex in Africa, built during the 17th year of American realisation of the harm the little country had to their foreign policy! What circus is this? Is it America putting these sanctions or some hidden foe who fails to overcome his shame and decides to hire the Americans for the hatchet job? Shame does not exist in American dictionaries.
It's becoming a matter of urgent proportions that Africa unites to slap Europe and America with sanctions to force the two to pay reparations of slave trade and colonisation. Before doing that, the total decolonisation of Francophone Africa remains an emergency operation begging for execution. The continued domination of Francophone Africa by Paris forty years after the 'end of colonialism' is a cause of worry.
The African Union must learn to speak with one voice. Muammar Gadaffi is in his grave because of this. All that Zimbabwe said it wanted was its land, not American or British land; its minerals and not British or American minerals. It did not seek to prosecute the British either for the wrongful use, exploitation and consumption of its resources. It only wanted a quiet settlement without seeking revenge. And now the aggressor wants to revenge and avenge where it has provoked. What type of behaviour is this?
If Africa unites and keep its resources from American soil, America will come down crushing on its knees. Africa must keep its diamond, cobalt, platinum, gold, coal, lithium and copper. Africa must develop a reliable trade route linking the Cape and Cairo. Trade networks must be carved linking east Africa, southern, northern and western Africa. Reliable rail roads must be developed in Africa. The warlords in the DRC must be chased away. It is clear they are in the Congo forests to create necessary confusion needed in the looting of that country's cobalt and diamonds. Local trade will strengthen Africa's resolve. It will also attract technologies of primary resources processing.
Lack of African unity is impoverishing Africa. Africans are finding it easier to trade with the outside world because of poor or nonexistent trade infrastructure useful in aiding African trade. Africa must establish reliable and navigable sea routes from the Indian and Mediterranean seas right round to the Pacific and Atlantic oceans. Nobody can stop Africa from trading among itself but Africans. Africans must not perish in the North African waters in pursuit of resources that went to Europe. Those resources must be stopped from going there.
Africa is failing to wield its real power. Primary resources are driving the world. Zimbabwe knows that. No wonder it's said to be a danger to American foreign policy. Yes, we are a danger, and so what? Africa must wield its resources. Samsung must not wield the smart phone, we wield our platinum and Samsung will know its correct position. Africa must wield its lithium so that Ford and Rolls Royce may know that their electric car dream cannot come to reality without the Arcturus mine lithium. Yes, lithium is power!
America, beware! We have legal and physical arsenal to slap you with real sanctions. The first step will be the Cape to Cairo highway, and it's already under inception. Africa, take your land. Namibia, South Africa, we are cheering you on!
Source - Chigumbu Warikandwa
All articles and letters published on Bulawayo24 have been independently written by members of Bulawayo24's community. The views of users published on Bulawayo24 are therefore their own and do not necessarily represent the views of Bulawayo24. Bulawayo24 editors also reserve the right to edit or delete any and all comments received.