Opinion / Columnist
MDC cry foul over Zanu PF vote buying - yet participating regardless, hypocrites
30 Mar 2019 at 08:07hrs |
Views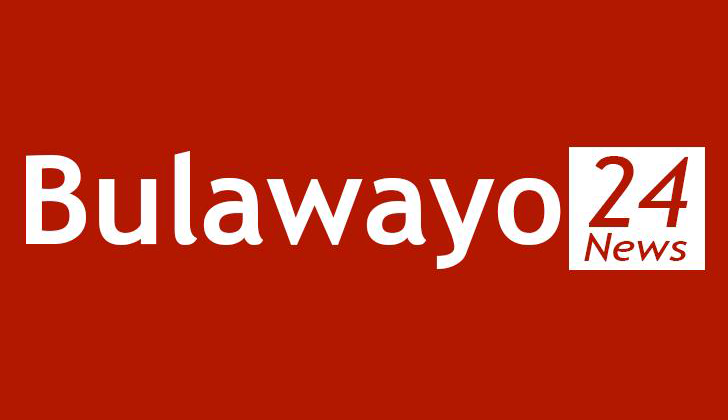 "MDC has cried foul over ZANU PF's alleged vote-buying ahead of the Cowdray Park local government by-election slated for this Saturday," reported Daily News.
"This comes when Vice President Kembo Mohadi donated 60 tonnes of maize and 30 tonnes of rice to Cowdray Park residents at a rally last week.
"How can a party just want to give the people of Cowdray Park all that food because there is an election?… We strongly condemn this kind of behaviour by Zanu PF; its clear President (Emmerson) Mnangagwa has not broken with Mugabe's past," said Felix Mafa, MDC leader."
There is no denying that this is blatant vote-buying and MDC are right in condemning it. But, it is a big BUT, it must be said here and now that there is condemning something and meaning it and then there is paying lip-service. One gets the feeling that MDC's condemnation is just lip-service which is why Zanu PF ignores it!
Zanu PF has long since realised that as long as it offers MDC leaders a few gravy train seats they will forget the call for free, fair and credible elections and participate in the elections no matter how flawed and illegal the process happen to be.
"The worst aspect for me about the failure to agree a coalition was that both MDCs couldn't now do the obvious – withdraw from the (2013) elections," confessed Senator David Coltart, MDC leader and Minister in the GNU.
"The electoral process was so flawed, so illegal, that the only logical step was to withdraw, which would compel SADC to hold Zanu PF to account. But such was the distrust between the MDC-T and MDC-N that neither could withdraw for fear that the other would remain in the elections, winning seats and giving the process credibility."
The failure to unify the MDC factions was just a feeble excuse to justify MDC's greed in participating in the 2013 elections. A number of the factions did come together before the 2018 elections and yet they all still participated regardless of all the evidence the elections were just as flawed and illegal as the past elections. ZEC failed to release something as basic as a verified voters' roll for Pete's sake and still MDC and the rest of the opposition camp participated regardless.
It was former USA Ambassador to Zimbabwe, Chris Dell, who described Morgan Tsvangirai as a "flawed figure" who was "not readily open to advice, indecisive and questionable judgement in selecting those around him," according to Wikileak report.
"He is the indispensable element for opposition success, but possibly an albatross around their necks once in power."
The nearest that the opposition has ever got to power was when they were partners in the 2008 GNU, they sold-out and failed to get even one reform implemented in five years. The opposition's willingness to participate in flawed and illegal elections has allowed Zanu PF to resist pressure to hold free, fair and credible elections and thus the opposition has become the albatross round the nation's neck as Ambassador Dell had rightly predicted.
The one reform inter-party dialogue Mnangagwa is hosting will implement is one creating the post of "leader of the opposition" and a number of "shadow cabinet" positions. The positions will be entitled to the generous cabinet salary, limos, etc. Mnangagwa has already set up an inter-ministerial body to do this, just in case the proposed inter-party dialogue does not take place. He is making the gravy train bait even more irresistible!
"Mnangagwa has not broken with Mugabe's past!" as if he did not know it MDC was giving the flawed and illegal elections the modicum of credibility by participating in the flawed and illegal election process. What a hypocrite!
Zimbabwe is in a real serious economic and political mess because the nation has been stuck with this corrupt and tyrannical Zanu PF dictatorship for the last 38 years and counting.
The dictatorship should have been dismantled a long time ago was it not for the mistake of the nation entrusting this important task to corrupt and incompetent MDC leaders. Mugabe and Zanu PF bribed them and they failed to get even one reform implemented. And, worse still, they are now so obsessed about gravy train goodies they will never ever get even one reform implemented even if there was to be another GNU.
"NeMDC, takatuma bête kumukaka!" (In entrusting MDC to implement the reforms, we had sent the cockroach to fetch milk!) as one would say in Shona.
To get out of the economic and political mess, need to appoint an interim administration that can be trusted implement the democratic reforms to stop Zanu PF rigging elections and guarantee free, fair and credible elections. Zanu PF must be pressured to step down to create the space for the interim administration.
All articles and letters published on Bulawayo24 have been independently written by members of Bulawayo24's community. The views of users published on Bulawayo24 are therefore their own and do not necessarily represent the views of Bulawayo24. Bulawayo24 editors also reserve the right to edit or delete any and all comments received.