Opinion / Columnist
MDC final push Part 2 loading…, but it's a failure
03 Apr 2019 at 11:48hrs |
Views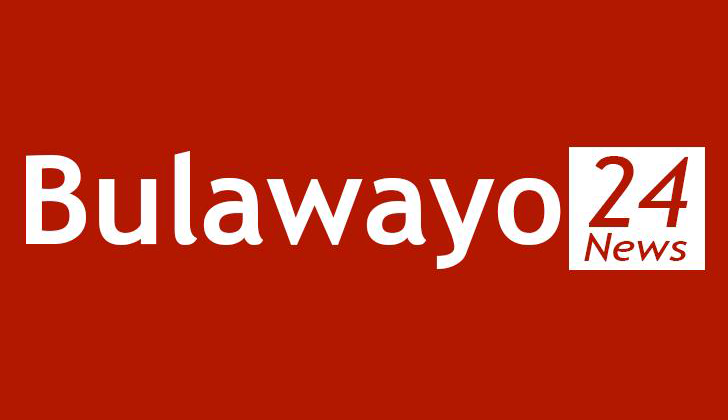 Having suffered a humiliating electoral drubbing at the hands of President Emmerson Mnangagwa last year, the MDC leader, Nelson Chamisa has been crying day in day out using his infamous "I want my Jiggies (corn snacks brand). Ipai mwana chinhu chake"
For those who still remember when the late MDC-T leader, Morgan Tsvangirai lost the Presidential election in March 2002 to former president, Robert Mugabe, he went on to organise a demonstration to march to the State House which was dubbed the "Final Push". This was nothing, but a bid to remove a constitutionally elected Government from power.
Fast forward events to 2019, the MDC joined hands with the Civil Society Organisations (CSOs) and the Zimbabwe Congress of Trade Unions (ZCTU) during the 14 January 2019 violent and destructive demonstrations under the guise of protesting against deteriorating economic hardships underpinned by the increase in fuel prices on 12 January 2019.
After the January violent demonstrations had been contained by the country's security forces, the MDC went back to the drawing board to hatch another plan. This time around, the plan is a cocktail of demonstrations and impeachments.
The MDC has hatched a four staged plan which is named "
#PfeeExit
Emmerson Mnangagwa must go enough is enough, zvakwana, kwanele". This has always been the MDC's war cry each time they are up to something nefarious. This started with "Mugabe must go" mantra and it has now come to "Mnangagwa must go". The moment one hears this call one can easily tell that the MDC is plotting to remove a constitutionally elected Government.
The first stage of their plan is aimed at President Mnangagwa's social media supporters (varakashi). "Block Varakashi. Block all propaganda. Spread the good news". Their aim is to make a social media blackout on President Mnangagwa's legion of supporters who had been hailing the impressive progress which has been achieved by Government so far.
In a bid to bring many people on board, the MDC intends to mimic what transpired during Operation Restore Legacy. Unfortunately, the MDC is failing to realise that the operation was an internal ZANU PF matter. "Mobilise everyone war veterans, civic society all Zimbabweans," goes the MDC call. No one in his or her right mind would participate in such a demonstration.
Zimbabweans are reeling under the yoke of sanctions which were imposed by US and its allies at the instigation of the MDC. It therefore shows that sanctions and not President Mnangagwa are responsible for people's suffering. The MDC then wants to hide behind the decoy of "mismanagement of the economy by ZANU PF" yet they fully know they are the instigators of the suffering. Put differently, they invited sanctions so that they could use their harsh effects to incite people against Government with the ulterior motive of removing an constitutionally-elected leader.
The opposition party is urging people to do what they can do wherever they are at with what they have. This could be urging people to commit economic sabotage. Each time the MDC-organises a demonstration, business people know that it ends with destruction of their properties and looting of goods. There is no sabotage which is as bad as looting from someone who is honestly trying to make ends meet by toiling day in day out. The MDC through its legislators is also looking at impeaching President Mnangagwa, but the plan is hamstrung by the lack the requisite two thirds majority in Parliament. So does this mean the MDC has support of some ZANU PF legislators? This explains why just before the 2018 elections, President Mnangagwa warned about those in ZANU PF who harboured nefarious agendas.
Unfortunately for the poor MDC guys, President Mnangagwa before the 30 July 2018 harmonised elections pre-empted that hollow plan."I got intelligence that some of those who have won this primary election have two minds. They have gone to join the ZANU PF wagon using various means, money included, to be elected with a possible view (that) once in parliament they will band together and move a motion of impeachment," said President Mnangagwa then. If the MDC wants to doggedly pursue this plan it will realise that no progressive legislator will join them in their plan.
Despite turning down President Mnangagwa's calls for a national dialogue, the MDC is now setting its own platform and rules for dialogue. Chamisa wants more than dialogue, he is demanding a Unity Government. Already the MDC has set pre-conditions to deal before this proposed unity government. It wants to reset, reform and restructure Zimbabwe's economic and political landscape in its favour. The MDC cannot call for such an arrangement given that last year's elections were not disputed as was the case in 2008. During the last GNU the MDC did not push for any reforms. Its members in both Government and Parliament were enjoying the trappings of being in power and forgot to serve their constituency and, therefore, no one takes them seriously.
As was with the previous infamous demonstration, the MDC has pencilled its planned for June 2019. Their aim is to "Liberate Zimbabwe". One might ask liberate Zimbabwe from whom? If anyone needs liberating, it is the MDC members who are under the tight clutches of the west which does not allow them to act freely as they are even told what, how and what to think and do.
It can be recalled that since embarking on the so called "thank you rallies", Chamisa has been psyching his party faithfuls to prepare for what he termed "mother of all demonstrations". The culmination of all this will be another edition, a part 2 of the MDC "Final Push". It is not by coincidence that the party plans to hold it in June 2019 given that the previous one was also in June 2003.
Commenting on President Mnangagwa's invitation to him for national dialogue while addressing the MDC Masvingo Provincial Council in March 2019, Chamisa said "I will not come to the State House to be given cakes and drinks, no. If I am coming to the State House it will be for my swearing in as President of the country. We are not waiting for 2023, no. That is too far. Our time is now and I will be seeking re-election in 2023. Mnangagwa has seen nothing yet. We are going to pile pressure on him." This lays bare Chamisa's illegal plan to forcefully remove an elected Government. Put differently, Chamisa is planning to willfully commit a crime using innocent, gullible and impressionable Zimbabweans.
One wonders how Chamisa intends to enter the State House for his swearing in before 2023 and seek "re-election" during the next elections yet he lost the 2018 election to President Mnangagwa. The answers lies in Chamisa's ill-gotten advice that if he uses violence he would end up at State House, Venezuela style with the support of Americans. In Venezuela, the US wants to depose President Nicolas Maduro and replace him with its 35 year old stooge, Juan Guaidó. In that country, the US has also met old time rivals Russia and China and its mission will not be easy.
The MDC needs to know that what has worked elsewhere in terms of removing Governments through demonstrations will not work in Zimbabwe. Instead, the MDC should swallow its pride and approach the dialogue table where other parties are discussing national unity and the progressive agenda. The Washington-backed party should come to terms with the reality that there is no alternative to working hard to earn the electorate's support in order to win elections.
Source - Elijah Chihota
All articles and letters published on Bulawayo24 have been independently written by members of Bulawayo24's community. The views of users published on Bulawayo24 are therefore their own and do not necessarily represent the views of Bulawayo24. Bulawayo24 editors also reserve the right to edit or delete any and all comments received.