Opinion / Columnist
Let there be no reburial of gukurahundi victims anywhere in Mthwakazi
10 Apr 2019 at 08:39hrs |
Views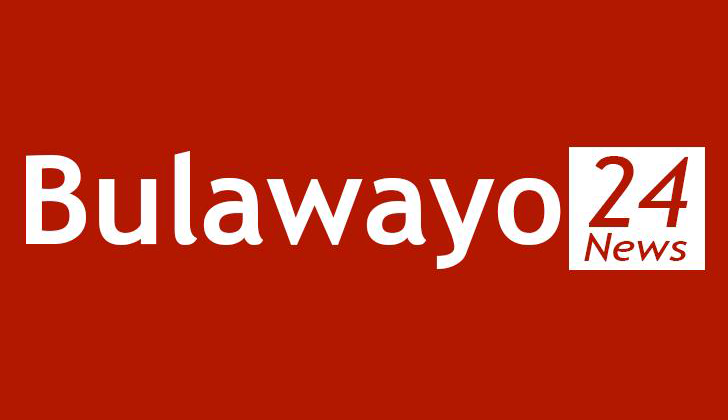 As MLF, we strongly condemn the order by the government of Zimbabwe and its puppet body in Matabeleland Collective, to rebury the victims of Gukurahundi. It is insanity at its worst for someone at government level to order the exhumation of the bodies of the people who died of the causes such as of the victims of Gukurahundi, without even the consent of the court. In our knowledge and in a proper justice system, the case should be taken to court which in turn would order the exhumations of the victims for autopsy and linking of the victims with their surviving family members.
One wonders if Mnangagwa is a court of law to authorize the exhumation and reburial of the victims of Gukurahundi and what exactly is he trying to conceal by that. We wonder as well what is wrong with the leadership of the so-called Matabeleland Collective if they are not the extension of Zanu disguising as the movers of the healing process of the Mthwakazi people. We warn all Mthwakazi people not to buy into this evil plan that is meant to let Mnangagwa and his buddies in crime off the hook by destroying the evidence of the killings.
The massacres happened some 38years ago. With its scars bleeding each day, Mthwakazi managed to pull it through to this day with them. So what is it that considered as needing urgent attention today, 38 years after, about those massacres, if indeed all is done in good heart with the aim of finding a lasting solution to them? As a movement that does not only seek to restore the pre-colonial borders of Mthwakazi but to protect the rights of Mthwakazi people, we warn especially this Zanu extension to step back in the Gukurahundi issue or we label them the enemies of Mthwakazi just as their mother body, Zanu. We wonder who gave this collective such a mandate to prevail over the wishes of our people for the sake stroking the ego of Mnangagwa! How can such an unknown group take such resolute steps that have a strong bearing to our nationhood?
Isn't this leading to total obliteration of the evidence that can help build a criminal case against the perpetrators? We have never heard of the genocide of that magnitude being handled this way! This is clearly the Zimbabwean way that is driven by hunger and desire to sit in the decadent Zimbabwean Parliament. This is sad and cannot be let go. We can't let go on of the tampering with evidence which will only make this case invalid and closed to Mnangagwa and his collective.
Justice is needed in the case of Gukurahundi and no appeasement at the expense of the nation just for the sake of a morsel of bread on Mnangagwa's gravy table. Healing can never be realised if justice course is ignored. For healing to be fully realised, let Emmerson Mnangagwa, Robert Gabriel ( the angel of doom ) Mugabe, Perence Shiri, Constantine Guveya Chiwenga just to name a few, take to the dock and answer on the killings. We have always and still condemn reburials that conceal evidence of genocide.
Experts are needed for such an exercise and independent ones for that matter. It has to be known how many were killed which until this day, it is only known to the perpetrators and their extension (Matabeleland Collective). We need to know how many were abducted and never seen again and where they ended. There's so much that the Mthwakazi nation needs to know with regards to Gukurahundi and if the Zimbabwe government is true to that they want not only closure to the issue, it should release both the Dumbutshena and Chihambagwe Commission findings and open gates for true justice to take its course.
Apart from that happening, there is no true healing that can be observed. This is not a matter paving one's way to the filthy Zimbabwean parliament as this collective sees it. What this collective is doing, is a great betrayal of Mthwakazi which will polarise the nation and breed hatred and mistrust among Mthwakazians and which will haunt them badly in future.
If these Shona leaders and their collective bootlickers have never seen a dead person they should go and exhume the victims of Cyclone Idai and see what a dead person looks like and leave the Gukurahundi victims alone.
We, therefore, call upon all Mthwakazi people in all 5 provinces of Mthwakazi, not to dare exhume any one victim of the Gukurahundi. They should await our call to do so which we think it won't be too long from today as we are looking forward to lodging a court case against the government of Zimbabwe over the cases of (1) illegal occupation of Mthwakazi and (2) the Gukurahundi killings. Our legal team is already working on it.
Vuka Mthwakazi Vuka!!!!!!!!!!!!!!
Mthwakazi Liberation Front (MLF) stands for economic, cultural and political independence of the Republic of Mthwakazi and the restoration of Mthwakazi independence that existed prior to colonization.
Source - David Magagula
All articles and letters published on Bulawayo24 have been independently written by members of Bulawayo24's community. The views of users published on Bulawayo24 are therefore their own and do not necessarily represent the views of Bulawayo24. Bulawayo24 editors also reserve the right to edit or delete any and all comments received.