Opinion / Columnist
'Mnangagwa shot himself in foot in rigging elections' - gene is out of the bottle
11 Apr 2019 at 08:11hrs |
Views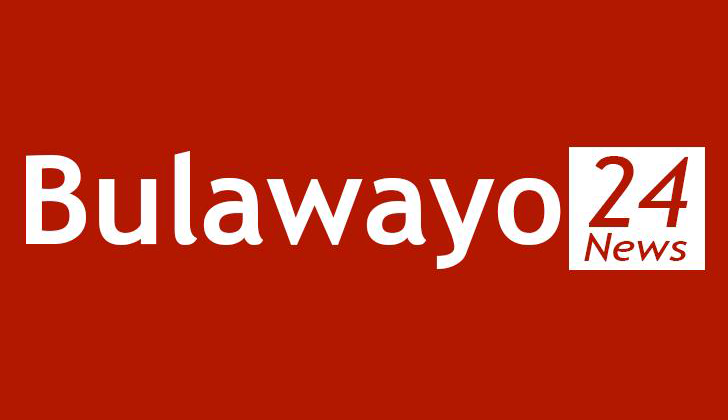 I would like to congratulate the Daily News in breaking the tradition of vague and ambivalent coverage of last year's elections and why the west is right in maintaining the sanctions against Mnangagwa and a few party leaders.
"Since coming to power in November 2017 through a "soft coup" that overthrew long-time ruler Robert Mugabe, Mnangagwa has made it his number one priority to see the end of Zimbabwe's isolation from the Western block," stated the Daily News Editorial.
"Mnangagwa was asked to implement a number of reforms by these world super powers in order for his government to be fully-recognised and earn lines of credit. However, nothing much happened on the reforms front as evidenced by what occurred during last year's harmonised elections.
"Electoral, media, and human rights reforms were never fulfilled resulting in the disputed outcome which effectively ended any hopes of Zimbabwe's smooth return to the global political arena.
"The US extended their targeted sanctions on Mnangagwa and other selected government officials while Zimbabwe readmission to the Commonwealth is still on ice."
For the EU, the Americans, the Commonwealth and many other foreign nations and organisation to dismiss the elections as flawed and illegal is one thing but to get a leading independent paper like Daily News to come out and same the same thing is another. Gone are the wishy-washy phrases like "disputed elections" as if the journalist has no clue what constitutes free and fair elections and therefore has no opinion of his/her own on the matter.
The Editorial was firm and decisive; "the electoral, media and human rights reforms were never fulfilled." The editorial title said it all; "Mnangagwa shooting himself in foot over sanctions".
The Daily News has put to shame those opposition candidates who had foolishly participated in these flawed and illegal elections knowing fully well Zanu-PF was stubbornly refusing to implement the reforms. Everyone knew that Zanu-PF had refused to allow the 3 million or so Zimbabweans in the diaspora to register to vote, for example. It beggars belief why any opposition candidate would still participate in an election in which ZEC failed to produce a verified voters' roll.
Now that the Daily News has confirmed the international community's condemnation of last year's elections as a farce; Zimbabwe's opposition who had given the elections a thumbs-up and accepted the result as legitimate will now have to explain why they had ignored all the glaring flaws and irregularity!
Deputy Minister Victor Matemadanda and his war veterans are going to stage a demonstration at the USA Embassy calling for the lifting of the sanctions. The demonstrators will look very foolish indeed when they see newspaper headlines making it clear it was Mnangagwa who shot himself in the foot on the matter by failing to implement reforms.
Now that the Daily News has admitted that last year's elections were indeed not free, fair and credible and therefore Zanu-PF and its leader, Emmerson Mnangagwa, are illegitimate. The gene is out of the bottle and it will not be put back in. The question the nation must now answer is; what are we going to do with the illegitimate Zanu-PF regime.
Some people would argue that we should just let Mnangagwa and his Zanu-PF junta friends serve the rest of their five year term to 2023. This is a very foolish idea for five main reasons:
1) Zimbabwe's economy is in total meltdown because by rigging the elections Mnangagwa confirm the country is still a pariah state ruled by corrupt and lawless thugs. As long as the country remains a pariah state there will be no meaningful economic recovery. Unemployment has soared to 90%, basic services such as water supply, working sewage, health care, etc. have all but collapsed. The prospect of four and half more years of this economic nightmare is simply unthinkable.
2) If Zanu-PF is allowed to remain in office until 2023 then we can be certain that the regime will never implement any meaningful reforms and it will rig that year's elections as readily as it rigged last year's elections. Allowing Zanu-PF to rig elections again will be madness.
3) In rigging the elections, Zanu-PF was committed high treason; we have pretended not to notice and even rewarded the party with absolute power. We have paid dearly in the economic chaos and political oppression and paralysis that have ensued. We must now put an end to this madness. Zanu-PF must be forced to step down, at the very least, as punishment for rigging last year's elections.
4) We need Zanu-PF to step down a.s.a.p. to allow the political space and time for the appointment of an interim administration that will be tasked to implement the reforms to ensure the next elections are free, fair and credible.
5) The international community will work with an interim administration to rebuild the democratic institutions and to restore basic services.
Source - zsdemocrats.blogspot.com
All articles and letters published on Bulawayo24 have been independently written by members of Bulawayo24's community. The views of users published on Bulawayo24 are therefore their own and do not necessarily represent the views of Bulawayo24. Bulawayo24 editors also reserve the right to edit or delete any and all comments received.