Opinion / Columnist
'Be wary of political gladiators' moans Mnangagwa - what is to fear in another 'legal' coup
14 Apr 2019 at 19:24hrs |
Views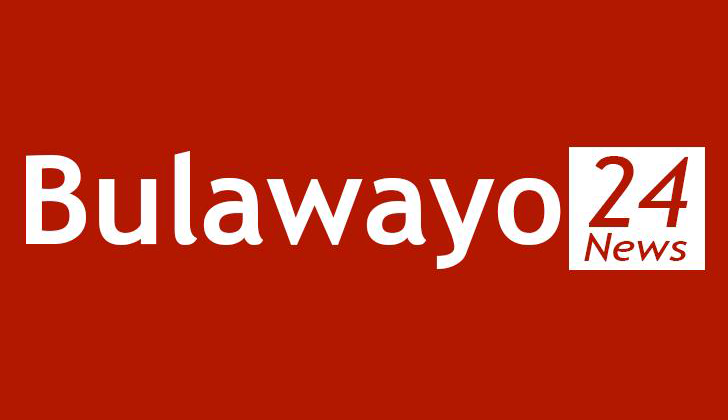 "If any members or structures of the party have any grievances, the laid-out rules, regulations and procedures must be followed," Mnangagwa told his Zanu-PF Youth League members.
"As you carry out both your political and development programmes you must be wary of those with brute, unbridled ambition and political gladiators."
What "laid-out rules, regulations and procedures" were followed in booting Joice Mujuru and her supporters out of Zanu-PF in 2014 to say nothing of the military coup that ousted Robert Mugabe and his G40 faction in 2017?
Chief Justice George Chiweshe judged the November 2017 coup "justified, legal and constitutional"! He opened the Pandora's box and so the next coup will be justified, legal and constitutional too! So what is there for Mnangagwa to fear from just another legal and justified coup!
"Dindigwe rinofara richizvuva rimwe kana iro rozvuviwa roti avara angu azaravhu." (The cheetah enjoys dragging others but when it is being dragged it will complain that its spots are being soiled!) as one would say in Shona.
There is rebellion in the air and our cheetah in State House was good reason to be worried. There are political gladiators who are after his job!
"The game is all but over for President Emmerson Mnangagwa's young presidency, as hardline army generals are reportedly said to have read the riot act to him, over a sheaf of serious issues caused by his leadership seen as compromising national security, resulting in Mnangagwa allegedly offering to step down to avoid a flood of political chaos in the country," reported Spotlight Zimbabwe.
"Chief among the generals concerns based on military intelligence findings, is Mnangagwa's failure to fix the economy, which they believe is likely to cause "the mother of all civil revolts" in the country's history."
No one can dispute that Zimbabwe's economy is not in a serious mess. The country's productive sectors have all but collapsed sending unemployment rates soaring into the stratosphere of 90%. Basic services such as supply of clean water, working sewage systems, health care, etc. have all but completely collapsed. There is no doubt that Zimbabwe's economic situation is politically, morally and socially unsustainable.
Indeed, it was the fear of "the mother of all civil revolts" and the consequence of Zanu-PF losing its iron grip on power that spurred Mnangagwa and his fellow coup plotters to stage the November 2017 coup to ouster Mugabe.
It is now one year and half since the coup and the country's economy is in a worse state now than it was during Mugabe's days. Like it or not Mnangagwa's "Zimbabwe is open for business!" clarion call has failed to bring in the flood of investors, he promised. His Finance Minister, Professor Mthuli Ncube, with all his rocket science policies, theories and thesis has clearly failed to tame inflation and poverty which are now growing in leaps and bounce.
The fear of civil revolt to protest the worsen economic situation is real and justified.
Still, Mnangagwa or those planning to have him replace must be allowed to remain in power till 2023 for four good reasons:
1. As far as the Zanu-PF hardliners were concerned the primary task of the November 2017 coup was to secure their iron grip on absolute power and with it their privileged lifestyles. This was the essence of "operation restore legacy" as the coup plotters called the coup. Mnangagwa understood that good governance and end corruption were essential in the fight to revive the economy and hence the reason he promised to hold free and fair elections and to end corruption. These were mutually exclusive demands! In the end he blatantly rigged the elections and has done nothing to end the wholesale looting of the nation's resource. Whoever the generals pick to replace Mnangagwa he/she will be similarly hamstrung by the demands of operation restore legacy!
2. At the time of the November 2017 coup, the nation had built a head of steam in demanding democratic change and an end to the country's economic hardships. The coup plotters actively encourage the people to join the street protest. The people were made to feel the coup was going to answer all their demands, this was a fig-leaf as time has shown. The people, much less the international community, are not going to be taken for fools a second time in quick succession.
3. There will be no meaningful economic recovery as long as Zimbabwe remains a pariah state rule by corrupt and vote rigging thugs. The prospect of the economic hardships of fuel, food, medicine, wheat, etc. shortages lasting another month are frightful. It is unthinkable to have this chaos for four more years!
4. Zanu-PF rigged last year's elections and therefore the party has no democratic mandate to govern. The party must be forced to step down for rigging the elections and not be rewarded by being allowed to rule. Besides, Zimbabwe must appoint an interim administration that will be tasked to implement the reforms and Zanu-PF must step down a.s.a.p. to create the political space. If Zanu-PF is still in office in 2023, be it on its own or in a GNU, the party will resist the implementation of the reforms and will go on to rig that year's elections. It would be unforgivable if that was to happen!
Source - zimbabwelight.blogspot.com
All articles and letters published on Bulawayo24 have been independently written by members of Bulawayo24's community. The views of users published on Bulawayo24 are therefore their own and do not necessarily represent the views of Bulawayo24. Bulawayo24 editors also reserve the right to edit or delete any and all comments received.