Opinion / Columnist
'I NOW realise corruption is deep-root' confessed ED - nonsense, you are the godfather
15 Apr 2019 at 08:19hrs |
Views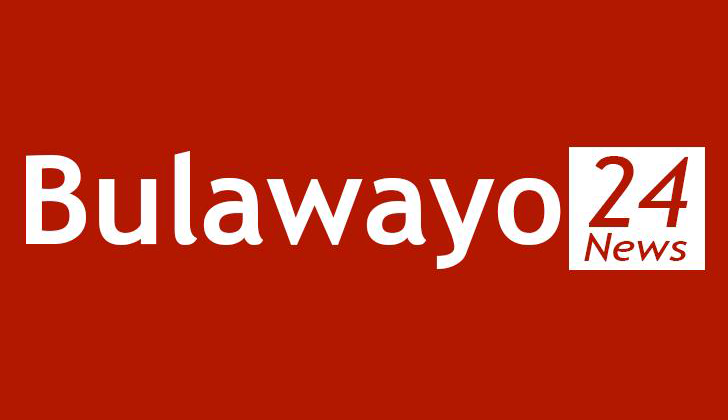 "I now realise that corruption is deep-rooted. I thought that by pronouncing that let's fight corruption those who are corrupt will fear and stop; it's not like that. It's so rooted that you have to fight it from A to Z." admitted President Mnangagwa in Independence Day interview with ZBC.
In 2016 Mugabe had admitted the country was being "swindled" out of US$15 billion in diamond revenue. He never arrested even one diamond swindler. When Mnangagwa took over from Mugabe following the November 2017 military coup, he had there would be "zero tolerance on corruption".
We know the loot has continued to this day because the mining is still going on 24/7 and yet collected government revenue has at "1/6 of expected revenue", former Finance Minister Patrick Chinamasa told parliament last time the regime reported on the matter.
So after a year and a half in office, Mnangagwa too, just like Mugabe, has failed to arrest even one swindler. What a feeble excuse for his shocking failure. He is only "NOW realising that corruption is deep-rooted" when corruption has grown and spread these last 39 years from an irritating cough into the killer cancer today. He has a senior member of the Zanu-PF regimes that have governed the nation and done nothing to end the corruption. Nothing!
The truth is Mnangagwa will never ever stamp out corruptions because corruption is so deep rooted it includes most, if not all, of the Zanu-PF ruling elite including VP Constantino Chiwenga and President Mnangagwa himself. We all know that VP Chiwenga did not build his C&M palatial mansion, his vast business empire, bought his fleet of cars, bought the 45 gold watches, etc., etc. from the Commander's wages alone!
President Mnangagwa is believed to be one of the richest individuals in Zimbabwe. He is one of the senior Zanu-PF leaders named in the UN report as the foreigners behind the wholesale looting of resources in the DRC during the civil war in that country.
It is hard enough for the squeaky clean to stamp out corruption; it is near impossible for those who have profited and continue to profit from corruption to stamp it out! What makes our situation particularly annoying is that Mnangagwa and his Zanu-PF cronies have rigged elections to stay in power against the people's democratic will so they can loot.
Mnangagwa and his Zanu-PF junta rigged last year's elections and surprise, surprise, the looting has continued. "I now realise that corruption is deep-rooted!" Yes corrupt is deep-rooted but so too is Zanu-PF's vote-rigging skills.
So if we are ever going to uprooting Zimbabwe's deep-root corruption then we must first uproot the Zanu-PF dictatorship and cure ourselves of the vote-rigging curse. Zanu-PF has no mandate to govern given the party blatantly rigged the July 2018 elections. The party must step down to allow the appointment of an interim administration whose principle task will be to implement the democratic reforms designed to stop Zanu-PF rigging elections.
A competent government elected in free, fair and credible elections and freed of the Zanu-PF dictatorship baggage will confront and deal with corrupt, mismanagement, lawlessness and all the other economic and political problems that have bedevilled the nation.
"However, I am happy that you find people who support the fight against corruption in all these institutions. In the police, not everybody is corrupt; in prosecution institutions, not everybody is corrupt; in the judiciary, not everybody is corrupt," continued Mnangagwa.
"So because of that we are gaining traction slowly, not as speedily as I had expected. As you realise, there are so many cases of corruption now in the courts."
Nonsense! There is not one case of a diamond swindler in the court. Not one! And so the country will continue to lose billions of dollars every month in diamond revenue alone!
Zimbabwe is standing right on the edge of the precipice with the country's economy in total meltdown. ¾ of our people now living on US$30 per month or less, basic services such as supply of clean water and health care have all but collapse, etc. The country is looking for decisive and urgent action to end such man-made problems as corruption and end the economic crisis a.s.a.p. Mnangagwa is not going to end corruption; how can he, when he is the godfather of corruption!
Mnangagwa and his Zanu-PF cronies did not rig last year's elections so they can end vote rigging, corruption, etc. and dismantle the Zanu-PF dictatorship the system that has kept them in power all these last 39 years. They rigged the elections to make sure the corruption and the dictatorship remain in place untouched.
The only way to end corrupt, mismanagement, restore good governance is by forcing Mnangagwa and his illegitimate regime to step down. There is no other solution!
The people of Sudan have rejected the removal of Omar Al-Bashir with a military regime led by the former dictator's cronies. They are demanding a civilian interim administration in which even those opposition politicians who had worked with Al Bashir will have no role. We, in Zimbabwe should have done the same thing following the November 2017 removal of Mugabe!
Mnangagwa has proven beyond all doubt that he is just as corrupt, incompetent and tyrannical as Mugabe. His so called "new dispensation, the Second Republic" are nothing but the flip side of the same Mugabe coin!
Please donate!
If Bulawayo24.com has helped you, please consider
donating
a small sum to help cover the costs of bandwidth. Anything you can provide is appreciated, thanks!
Donate with PayPal
Source - zsdemocrats.blogspot.com
All articles and letters published on Bulawayo24 have been independently written by members of Bulawayo24's community. The views of users published on Bulawayo24 are therefore their own and do not necessarily represent the views of Bulawayo24. Bulawayo24 editors also reserve the right to edit or delete any and all comments received.