Opinion / Columnist
Advanced Level Family and Religious Studies: Parables
23 Apr 2019 at 07:55hrs |
Views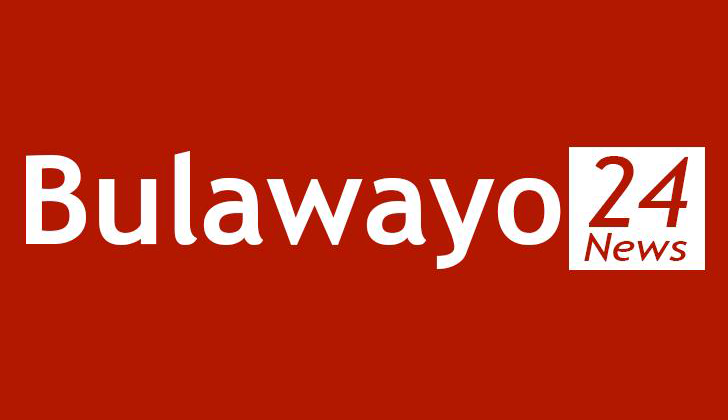 Two main objectives on Parables under this study are to;
- define a parable
- Practice question: 'Jesus did not intend his parables to be easily understood' Discuss. [25]
At advanced level in the learning of Family and Religious Studies, it is vital to observe that Parables are understood beyond an earthly story with a heavenly meaning. The parables that I shall deal with focus on the New Testament, implying focus on Christianity. More notable is that Jesus did not invent parables, possibly he reinvented the way they were used. Traditionally, Jewish rabbis prior to Jesus' time also deployed parables in their daily teachings. As such, a parable is a figurative saying: sometimes a simile (Be wise as serpents), sometimes a metaphor (Beware of the leaven of the Pharisees). A. Julicher took a parable to mean a figure of comparison in which the effect is secured through the juxtaposition of a similar but unrelated entity of a fixed nature alongside of something that is less known, indistinct or vague. The comparison was supposed to be analysed in the historical context of Jesus' ministry but at the same time, conveying a single idea of the widest possible generality that is usually ethical in character.
Etymologically, the Greek term parabole has a range of meanings within the synoptic context. It can denote a proverb (Luke 4:23), a riddle (Mark 3:23), a comparison (Mark 13:33), a contrast (Luke 18: 1-8), and simple (Luke 13:6-9) or complex (Matt. 22: 1-14) stories. The noun parahole is apparently derived from the verb (parabola) meaning "to compare."
Dodd (1963:13) notes that at its simplest, the parable is a metaphor or simile drawn from nature or common life, arresting the hearer by its vividness or strangeness and leaving the mind in sufficient doubt about its precise application to tease it into active thought. The details of the parable are not intended to have independent significance. The meaning that we attribute to the parable must be congruous with the interpretation of his own ministry as offered by Jesus in explicit and unambiguous sayings on the Kingdom of God. Jeremias (1963: 26) also takes a parable as a figurative form of speech, uttered in a situation of the life of Jesus usually one of conflict and is intended to correct, reprove, attack. He regards parables as "weapons of warfare".
The context has a great role in telling us the unknown. Parables are not meant to be understood by the educated only but by all. Jesus made his audience to think and did not give the answers on a silver platter. Parables could be difficult to us but to the hearers of Jesus, they were made to think contextually hence, making them understand what he was saying which would make Jesus the best teacher ever. Perhaps, to understand this issue more, an important term can be introduced to readers that is Sits em leben which means social setting.
Crossan (1973: 6) defined a parable as a story that subverts or smashes a mythically built world. It tells a story which, on its surface level, is absolutely possible or even factual within the normalcy of life, whereas a myth tells one which is neither of these on its surface level.
Practice Question
'Jesus did not intend his parables to be easily understood' Discuss. [25]
Explanation of Jesus' purpose in using parables, as they occur in some of the set texts. From Mark 4, Mark 12:1-12, Luke15-16, Matthew 25.
Candidates are likely to begin with outlining the Jewish background to the tradition of teaching in parables. Agricultural parables, parables for men and women, O.T. themes and motifs, and nature of audience.
Candidates might use any examples from the set texts and examine the purpose of parables, the difficulties for audiences and Jesus' explanation to his disciples.
Reference might be made to the 'allegorical' debate – were the parables allegories, or, later interpretations? Some examination of the purpose of the parables and their contribution to Jesus' teaching/ministry might be made.
Candidates might attempt to deduce Jesus' own intention and the reason why he used parables in his teaching, for example they are more easily remembered than constructed logia (giving examples).
Some candidates might assess views about the intended impact on immediate and later audiences as well as the positive discrimination of audiences giving examples, for instance 'to you has been given the secret'. (Mark 4:11), or, in the parable of the Wicked Tenants (Mark 12:1-12) 'they realized that he had told this parable against them.'
Consideration might also be given to for instance the complexity of the admonishment in the explanation of The Sower, (Mark 4:10-13) where Jesus refers to 'those outside' who 'may listen but not understand.'
Some responses might compare the differences in the portrayal of parables in the synoptic gospels.
Some candidates might use views of scholars on the original nature of parables, for instance Jeremias, Richardson etc. and Jewish interpretations for instance Saunders, Vermes among others. Some might examine redaction by gospel writers and developments/additions or omissions by the early Church.
------
Brian Maregedze is an author, Zimbabwean historian and Bulawayo24.com columnist. M. A in African History, B.A Special Honours in History, B.A.A Major in Religious Studies and History- all from the University of Zimbabwe. Some of his authored and co-authored works include; A Guide to Sources of African History: For Advanced Level Examination Candidates (2018); Advanced Level Family and Religious Studies, focus on Christianity and Islam (2018), New Trends in Family and Religious Studies, (Zimbabwean Indigenous Religions and Judaism) Advanced Level (2018) among other publications. Further reading material; Humanitiesspecialists.blogspot.com, Call/app +263779210440 or Email bmaregedze@gmail.com. He can be visited at Valley Crest Academy, located 34/35 Masotsha Ndlovu Way, Parktown-Waterfalls in Harare.
Source - Brian Maregedze
All articles and letters published on Bulawayo24 have been independently written by members of Bulawayo24's community. The views of users published on Bulawayo24 are therefore their own and do not necessarily represent the views of Bulawayo24. Bulawayo24 editors also reserve the right to edit or delete any and all comments received.