Opinion / Columnist
Mnangagwa: cunningly succeeded in harmonising independent press
06 May 2019 at 13:38hrs |
Views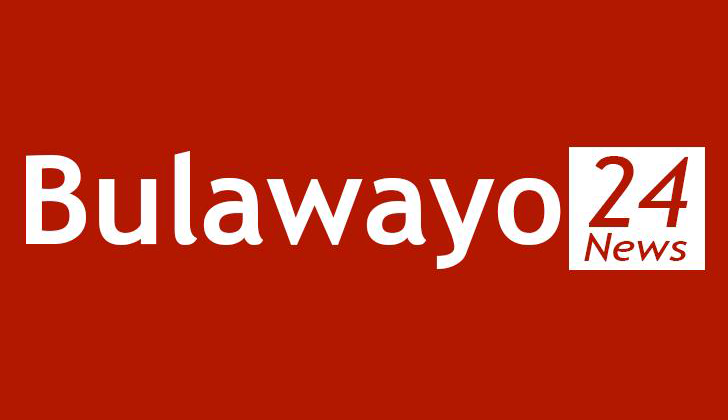 I used to send some of my articles to Alpha Media Holdings subsidiaries through Trevor Ncube and they would be published. But as soon as he was roped into the ED Mnangagwa President's Advisory Council, he soon morphed and rudely redirected me to find editors to forward my article through to the publishing house. Having accepted that, I soon noticed also that the editorial material started to change to being more sympathetic to Zanu Pf whilst on the other hand, criticising and bashing the opposition. AMH focus has shifted. Whilst this can be misconstrued as media independence, attention is slowly shifting to only slandering the opposition. We wonder if that's what the advisory council is all about.
Meanwhile the state media has not changed a little bit from how it reports. It has actually intensified in vilifying the opposition. The opposition will find it hard after being left in the open by the independent papers which would often propitiate for it, defend its cause or act as an avenue for its message to the electorate. But the cunning ED has acted savagely to dilute and extinguish the one of the important avenues for the opposition, promoting and defending human rights, and fighting corruption through naming and shaming corrupt government officials. The state media normally sweep misdeeds of senior government officials under the carpet.
One of the functions of a free press is to monitor government excesses and guarantee human rights and expose the abuse of power by government. Free press theory proclaims complete freedom of public expression and of economic operation of the media and rejects any interference by government in any aspect of the press. Freedom of press will give more freedom to media to reveal the real thing happening in the society without any censorship or any authority blockades. But now all Zimbabwe media is now being arm-twisted to report favourable and less accurately about a failed government that has taken the whole nation ransom.
The Presidential Advisory Council is composed of former critics of Mnangagwa so that they may be used as face that Mnangagwa is uniting the country. If it is one of the advisory council objective was to deal with polarised reporting, we should be noticing differences too in the tone of the state media reporting. Soon AMH would start losing sales, and the papers would die. ED Mnangagwa would have accomplished in smart dismantling of dissent and free speech in Zimbabwe.
This would also mean that human rights abuses by Zanu pf government will also go unreported as the mouthpiece would have been squashed. Recently opposition party members and reporters are being bashed in total media darkness, thanks to a carrot chewing Trevor Ncube. It was strategical convenient and tactical for ED to have Trevor Ncube in the advisory council as to coax and tempt him to alter the reporting tempo of his AMH empire. Various human rights abuses are now being carried out in total media darkness. Many activists are being abducted and killed in various places and these incidences are going unreported. With Trevor Ncube now in cahoots, ED has managed to silence independent papers so that he can carry out his political opponents cleansing in complete darkness. The state directed and run media would never report such incidences, it would actually rubbish them.
The media redirection is widespread. For Financial Gazette it was started pretty much earlier. For now we have witnessed the silencing of the hilarious, factious, reprimanding and admonishing CZ notebook. We wonder if the author is safe wherever he/she is. ED Mnangagwa's government is on a mission to silence all negative reporting from all independent papers and have them all towing the Zanu pf party line and overlooking government excesses and incompetence.
On the other hand the heavily infiltrated MDC is so drowned in the congress preparations such that it hardly notices changes in independent papers reporting. By the time it wakes up to this the opposition party will have been decimated. Politics in Zimbabwe requires opposition to have seven eyes, but it seems the opposition has less than one eye given how it is always caught unaware. Does the opposition even have think tanks? The mainstay of fairness and transparency is a free and unfettered press and ED is knowingly demolishing the avenue for opposing views. Very soon it would be North Korea with a single broadcast. This will pave way for one party state and entrenchment of the pariah state. This all being moulded by a mischievous Emmerson Dambudziko Mnangagwa.
It is better for the opposition to strive to have reforms done than to prepare for an election with the same skewed settings as the previous one. Is there any single person in the opposition with some sense? We don't want any opposition to be insane. 2023 will the fifth time the opposition will be knowingly contesting under same skewed election settings.
The silencing of independent papers will mean Zimbabweans will have state media propaganda as the only alternative and this is dangerous for the health of any state's democracy. Mnangagwa will do anything to remain in power and the smart silencing of independent publishing houses is one shameful thing he is executing to consolidate power and filter out all criticism. But there is only one end to this path, the death of democracy, fairness and transparency in Zimbabwe and total failure of the system and us all. Symptoms are all over that the system has crashed.
Zimbabweans have to realise that their nation has a nationalised state media, state-owned and controlled judiciary, party affiliated army, neutralised independent media, party affiliated war veterans and a government corrupt to the bone. Would such a nation survive? There is absolutely no way our collapsed economy would recover. Zimbabweans have to come back to their senses and overturn the state capture. Power now is in the hands of a corrupt, under delivering and power hungry Zanu Pf government. Power has to revert to the people who are the actual boss of the government. But sadly the evil one is ruling now. Anongotonga, vanhu vachingovukura iye achingotonga kusvika vanhu vatongeka.
However, the Holy Scriptures say, "When the godly are in authority, the people rejoice. But when the wicked are in power, they groan," and "A man who remains stiff-necked after much reproof will suddenly be shattered beyond recovery."
Source - Zanda Shumba
All articles and letters published on Bulawayo24 have been independently written by members of Bulawayo24's community. The views of users published on Bulawayo24 are therefore their own and do not necessarily represent the views of Bulawayo24. Bulawayo24 editors also reserve the right to edit or delete any and all comments received.