Opinion / Columnist
'GNU is the solution to disputed elections' - rigged, can't even get that detail right
08 May 2019 at 00:11hrs |
Views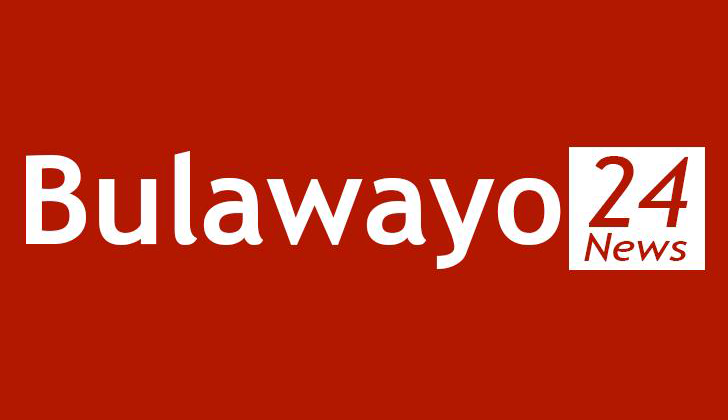 It has taken nearly 40 years for some people to formulate the outline root causes of the country's economic meltdown and political paralysis - a pariah state ruled by corrupt and vote rigging thugs. And now the nation may have to wait for the outline to crystallise - it could take yet another 40 years or more - to judge from the blundering nonsense being offered as solution to the country's problems!
"One thing is apparently undeniable about the Zimbabwean situation; the economic paralysis that began soon after the disputed presidential elections of July last year has morphed into a threatening crisis. It kicked off with slight fuel price increases, whose gradual progression led to a proportional hike in the costs of other goods," wrote Learnmore Zuze.
The economic meltdown has forced many Zimbabweans to start paying attention to the country's economic mess because they are feeling the tragic consequences of the meltdown. They, Zuze is a representative sample, have an inkling of what is wrong but that is all.
It is nonsense to suggest Zimbabwe's economic "paralysis began soon after the disputed elections". Zimbabwe's economic decline started soon after independence with Zanu PF's voodoo economic notion of achieve prosperity by spending, spending, spending. The economy took a nose dive in late 1990s onwards with the payment of $50 000 gratuity to war veterans, the seizure of white farms, the madness of printing of Z$ fuelling the run-away inflation, etc. The economy collapsed and has never recovered.
"Disputed elections!" is a phrase used by someone who has yet to be convinced one way or the other that the elections were indeed free, fair and credible. The trouble with such people is they have no clear cut understanding of what constitutes free, fair and credible elections and hence the reason why they cannot make up their minds even when presented with a mountain of evidence the election process was flawed and illegal, as was the case here.
"It is unfathomable how, despite calls for dialogue by both leaders, there is nothing that really materialises in the direction of the much-hyped national talks. It is not misplaced to postulate that there isn't much commitment except political grandstanding towards serious national talks that would bring Zimbabwe out of its current political quagmire," continued Zuze.
How typical, Zuze has not resolved the nature of the disputed elections and yet is foolishness to offer a solution!
There are two possible outcomes to the disputed elections. Either the elections were free, fair and credible and Mnangagwa and his Zanu PF friends won the elections and have the democratic mandate to govern the country. So why you are getting over heated about these political dialogue as if it is a legal requirement of the winning party with a clear cut 2/3 majority to form a coalition.
Or the elections were not free, fair and credible and therefore Mnangagwa and his Zanu PF thugs' electoral victory claim is fraudulent, they have no mandate to govern and the regime is, per se, illegitimate.
There is need for political dialogue to move the country out of the present political crisis of having no legitimate government. However, it will be very foolish to ask Mnangagwa play any leading role much less preside over the said political dialogue given his claim to the leading role is the root cause of the political crisis.
Of course, Learnmore Zuze knows that Mnangagwa and Zanu PF blatantly rigged last year's elections, he/she will never admit to that for fear having to then admit that the Zanu PF regime is illegitimate. The need to appease Zanu PF is so powerful and overwhelming people like Zuze are ignoring the evidence that the elections were rigged just to appease Zanu PF. They would rather accept the noncommittal "disputed elections" than deal with the truth.
The equally noncommittal solution their are offering will not solve anything. By rigging last year's elections Zanu PF confirmed Zimbabwe's status as a pariah state. Adding Chamisa and a few other MDC A members to the Zanu PF regime will not change the reality on the ground. Zimbabwe will still be a pariah state, with or without the addition of Chamisa.
If we are serious about ending Zimbabwe's economic mess and political paralysis then we must be tough and decisive in our demand for free, fair and credible elections. Zanu PF must be told in no uncertain terms that it failed to hold free, fair and credible elections, that it is illegitimate and must step down. It is folly to let the regime stay in office under the pretext this was nothing worse than some ill-defined "disputed elections".
Detail matters, indeed detail is everything, we must learn to respect detail! We are in this hell-hole because for the last 39 years we have not paid attention to the important details such as that it is our duty and responsibility as citizens to demand free, fair and credible elections. And when Zanu PF has systematically denied us this right that it is our duty and responsibility to demand the right and never compromised or rest until we have secured it!
All articles and letters published on Bulawayo24 have been independently written by members of Bulawayo24's community. The views of users published on Bulawayo24 are therefore their own and do not necessarily represent the views of Bulawayo24. Bulawayo24 editors also reserve the right to edit or delete any and all comments received.