Opinion / Columnist
Matabeleland - Zimbabwe border to be redrawn with blood
23 Jun 2019 at 17:17hrs |
Views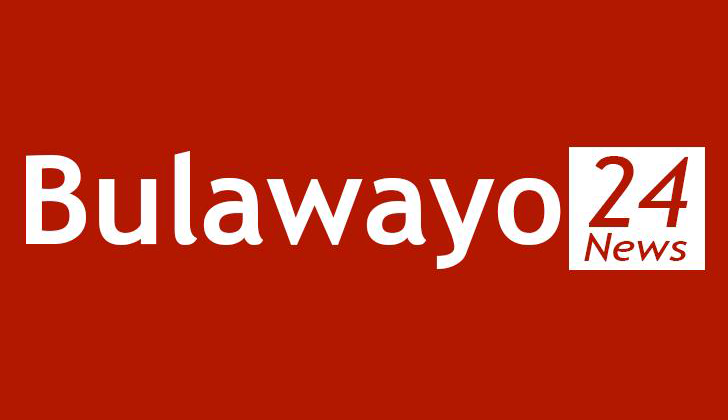 It must be unequivocally stated that Matabeleland is our motherland. We we will never seek Mnangagwa or any other Shona supremacist's permission to restore her independence and sovereignty.
On 3 November 1893 Matabeleland' s independence and sovereignty was lost to white colonisers through sweat, tears and blood, and so it shall be regained.
Shona supremacists are a bunch of backward and primitive people in Southern Africa, Zimbabwe in particular, who are still holding on to the stone age system of tribal supremacy and oppression even when its founders in the West have abandoned it.
Beat a dog many times and it will turn viscous and vicious. Since 1980, the Shona supremacist system ie the black apartheid government of Zimbabwe and its beneficiaries has been murdering, raping, torturing and tribally segregating Matabeles in all spheres of life. Now it is time to look them in the eye and tell them that whether they like or not ,we are now taking what belongs to us. Whether they like it or not we are restoring the statehood of Matabeleland to regain our freedom, dignity, culture, identity and have full control of our economic resources and future.
For our freedom, we are prepared to lay our lives and pay the highest price, in the name of freedom we are prepared to shoot and kill. Any act of aggression by our oppressors will be met with an equal act of defense.
To all Matabeles in the four corners of the world we say the time is nigh. Get ready. Not only to take what belongs to you but to run your own country. Do not wait for things to happen. Make things happen.
We also take this opportunity to remind traitors as a few within our nation have unfortunately taken this shameful route and are boastful about it. The revolution by its nature is cannibalistic. It does not hesitate to eat its own wayward children. A few greedy cowards cannot be allowed to prevent independence of more than 5 million suffering Matabele people.
We note with great interest that Mnangagwa's military junta promises to solve Matabeleland genocide and to implement what they term as "economic devolution".
The ignorant amongst us and the state agents have gone on over drive to parrot the above as the best panacea to cure Matabeleland problems. But there are more questions than answers regarding this suspicious move.
Have the heartless genocidists and oppressors who have murdered and tormented the people of Matabeleland for 39 years all of a sudden changed their hearts and now love and accept us as human beings not "cockroaches to be annihilated" or "unwanted extras"?
If they now love us, why is it that in Mashonaland where the government of Zimbabwe sent the Zimbabwe National Army to shoot and kill 6 Shona protesters had to appoint an international independent commission to investigate the matter while in Matabeleland where it deployed the Zimbabwe National Army 5th Brigade to slaughter more than 40 000 Matabeles, rape more than 100, 000 women, burn down more than 100 000 homes and displace more than 1 million people, the same cold blooded murderers want to investigate themselves and be the judges in a case of genocide that they committed?
Why was the so called " economic devolution" not formulated and implemented in the 1980s or 1990s and the same applies to Matabeleland genocide investigations that happen only now in the midst of loud calls for Matabeleland independence?
Why must the people of Matabeleland shun the revolution that will deliverer their independence and sovereignty for the so called "economic devolution" under the oppressive government of Zimbabwe and, why must we allow foreigners to be the ones to cut and give us a slice when we know that the whole cake belongs to us?
MLO is not so ignorant or gullible to see that the hurried implementation of the non existent devolution and the false investigation of Matabeleland genocide by the perpetrators is a counter measure by the fear stricken black apartheid government of Zimbabwe to prevent Matabeleland statehood restoration.
MLO will ignore these desperate tactics with the contempt they deserve and unapologetically forge ahead with our plans to rescue Matabeles from the claws of genocidal Shona supremacists, Shona tribal hegemony, Shona tribal segregation and Shona tribal hatred.
We warn all foreign governments, multinational organizations, the general public and the business community that has invested in Matabeleland territory to exercise extreme caution as their licenses shall be subject to cancellation in due course and their operations affected by this Notice in one way or another. The constitution of Zimbabwe would soon be null and void and unenforceable within the borders of the territory of Matebeleland .With this Notice, everyone has been warned to exercise due diligence when engaging the Zimbabwe government on anything offered that resides or domiciled within the boundaries of the territory of Matebeleleland as defined by the Jameson Line of June 1891 that formalized and legalized the boundary between Matebeleland territory and Zimbabwe territory to avoid future disappointments and no further warnings shall be issued by M.L.O.
Regrettably, those who will buy the lies and assurances or guarantees from the Zimbabwe government contrary to this Notice shall run the risk of losing their investments or properties without compensation when the new government of The Republic of Matebeleland takes effect under the leadership of Matebeleland Liberation Organisation ie M.L.O. in due course.
Deployees of the Shona supremacist system of Zimbabwe settled by both Zanupf and the MDC Allience in Matabeleland to take up positions of power, business opportunities, education opportunities and land in order tribally segregate, dominate, abuse and oppress Matabeles are all warned to leave Matabeleland with immediate effect or face the fury of the people of Matabeleland.
Last but not least in the list of people to be warned is a small clique of electioneers. Those who love to be in the Zimbabwe Parliament at the expense of the people of Matabeleland yet their presence there has never yielded any positive political results for us since 1980. No Zimbabwe elections will be held in Matabeleland by 2023. It makes political sense that you join Matabeleland restoration march now and start preparing for a place in the new Parliament of the Republic of Matabeleland than risk being automatically rendered jobless by the turn of events.
'It is not the quantity of people, but quality of men in the field who will make the difference.'
Izenzo kungemazwi!
Israel Dube
MLO Secretary for Information and Public Affairs
Source - Israel Dube
All articles and letters published on Bulawayo24 have been independently written by members of Bulawayo24's community. The views of users published on Bulawayo24 are therefore their own and do not necessarily represent the views of Bulawayo24. Bulawayo24 editors also reserve the right to edit or delete any and all comments received.