Opinion / Columnist
Mopa: In pursuit of a fallacious democracy
25 Jun 2019 at 06:41hrs |
Views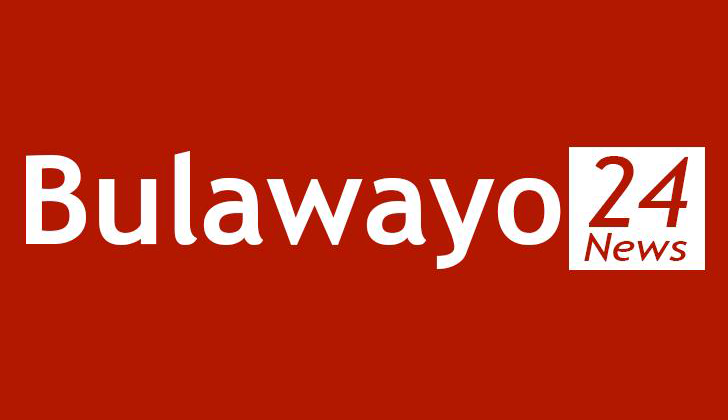 RECENTLY, America gave us a rare tonic on its actual view of Zimbabwe, under the new government. It is a given that, in most of its statements, the United States prefers to give cryptic political messages. Often times, one cannot make head or tail of its subliminal rebukes and attacks of autocratic tendencies by other nations. However, the US has just allowed us a peek into its thoughts on the democratic progress in Zimbabwe.
After meeting President Emmerson Mnanngagwa, US Assistant Secretary of State for African Affairs, Tibor Naggy gave us America's candid view on the current government of Zimbabwe. If anyone wanted the undiluted truth on America's stance on Zimbabwe, Naggy's comments summed it all up. America last Wednesday was unequivocal, calling on the Zimbabwean government to fulfil some tough conditions including political and electoral reforms, accountability for past atrocities and compensation for white farmers who lost their land under former President Robert Mugabe's land reform programme, among others. The US even went further clearly highlighting that it was urgent that the killer soldiers, who gunned down six defenceless protesters in the post-election August 1 2018 demonstrations and January protests, be made to account.
In brief, America has just told Zimbabwe that it hasn't reformed meaningfully; it has hinted to us that the Zimbabwean government is still in the grip of the heavy-handedness ascribed to the regime of Mugabe which cared little about human rights. It is overwhelmingly clear that America believes democracy has yet to knock at the door in Zimbabwe. In other words, Zimbabwe is still choking in the hold of draconian laws and near-autocratic rule. What the world has heard from the political leadership in Zimbabwe is simply vain political rhetoric promising to usher in democracy.
Zimbabwe's political leadership may pontificate all democratic ideals in word, but without real action to back this up, nothing much is to be achieved in the way of democracy.
By all means, the United States of America is justified in its utterances given that after the much-hyped commission of inquiry into the shootings and violence of August 1 led by former South African President Kgalema Motlanthe — which squarely placed blame on the military and police, no action has been taken. The commission, in its recommendations, called for justice to the victims, but still, despite America's concerns, no action has been taken.
Now, to add salt to a profusely bleeding wound is Mopa, the Posa law that has been resurrected, dusted and polished from the archives of the loathed system of apartheid. It would appear Zimbabwe is moving in circles in pursuit of a never-coming democracy. Through its Minister of Home Affairs, the government recently introduced the Maintenance of Peace and Order Bill to Parliament (Mopa). The Bill is set to substitute the despised Public Order and Security Act (Posa). The Bill is a quest to control public demonstrations and gatherings.
It is here that any shred of doubt is wiped away that the country has miles to cover before rays of democracy can be seen. It numbs the mind to note that almost 90% of the clauses in Posa are to be retained under Mopa. The other changes appear cosmetic because only one single provision of Posa is repealed. It is telling that further key provisions of this Bill are lifted word for word from the Regulation of Public Gatherings Act No 205 of 1993 of South Africa, which were put in place during the apartheid era. For all intents and purposes, Mopa is Posa in different robes.
Mopa does not have any fingerprints of democracy in it. Of course, it attempts to bring an air of democracy by completely striking off section 27 of Posa which allowed police power to temporarily ban demonstrations in certain geographical districts, but this provision has already been successfully challenged in the Constitutional Court.
The long and short of Mopa is that, just like its predecessor, Posa, it is an attempt to crush dissent. The Bill awards police broad influence to halt demonstrations. In fact, police will be able to change the routes of demonstrations and also outlaw holding demonstrations close to certain areas. This is hardly the sound of democracy.
And to the crushing provision of Mopa, the Bill confers power to the President to deploy the army to assist the police during public demonstrations. This sends chills down spines of Zimbabweans. It is a pointer that the country is still miles away from democracy. Nothing good has ever come out of a system which unleashes the army on its own citizens. I don't know whether the actions of the military can be blamed in the aftermath of such a provision.
The army has no basis whatsoever in dealing with internal affairs. It is not even trained to do so. The objective of the inclusion of such a provision betrays the palpable lack of commitment towards the democratisation of the country.
Zimbabwe's democracy and the subsequent economic reforms are likely to remain a pie in the air. To its credit, America has not made a secret of its thoughts in the whole matter.
------
Learnmore Zuze is a legal officer and writes in his personal capacity
Source - newsday
All articles and letters published on Bulawayo24 have been independently written by members of Bulawayo24's community. The views of users published on Bulawayo24 are therefore their own and do not necessarily represent the views of Bulawayo24. Bulawayo24 editors also reserve the right to edit or delete any and all comments received.