Opinion / Columnist
No to demonstrations and stay aways called by faceless politicians
30 Jun 2019 at 07:52hrs |
Views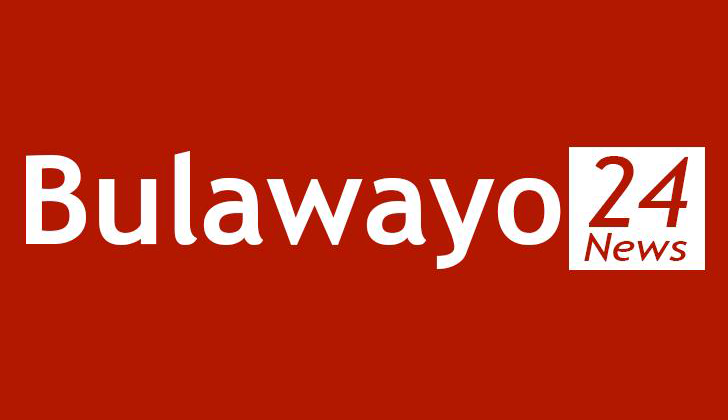 The reasons advanced by Promise Mkwananzi for protracted stay-aways and demonstrations are flimsy and a deliberate cover to advance his long standing regime change agenda. In his recorded video, in which he seems to be colluding with the interviewer, he acknowledges and forewarns people that the stay-away will be hijacked by other people and turn violent, as is known of all demonstrations they have organised in the past. If he is aware of the potential hijack and subsequent disastrous end to his demonstrations, one wonders why he together with his band of handlers they have the appetite to proceed with the demonstrations. This continued deliberate abuse of a constitutional right should be condemned with the very contempt it deserves.
It is not surprising that the person agitating for the demonstrations and stay aways is Promise Mkwananzi, a psuedo politician, a rejectee of MDC Youth league masquerading as a regime change agenda propagandist, who calls for the stay away while in the comfort of money he gladly accepts from his sponsors to be a crisis prenuer. He is a coward thriving on using unsuspecting youths in particular who because of the economic crisis, engineered by his erstwhile bedfellows, are desperate to eke a living. The fact that he does not counter sign his message, circulating on social media platforms, and calls for a demonstration behind the five walls of a car in cahoots with a supportive interviewer, is evidence that he is not himself and is not prepared to lead from the front.
He talks valiantly of being supported by progressive groups of people. The question that one ought to ask is what progressive people would support actions that works against progress? In what way are stay-aways and demonstrations ingredients of progress? How do you progress if you spend most of your productive time holed at home? Even those who fed on manna during Biblical times had to gather the manna. And Promise Mkwananzi has the audacity to urge people to stay at home in search of progress? Doesn't this show that he is out of his mind.
What leader is he then, who does not believe in what he asks others to do? If he empathises in the so called plight of Zimbabweans he should go to Zimbabwe and lead from the front. He together with his handlers should be in front supporting the call for Zimbabwe is open for business as well as the introduction of our own currency. Instead he wants people to stay at home, and become unproductive. If he is a true leader worth his salt he should be ready to sacrifice for his beliefs and people and take the bullet while in front.
True liberators fought in the battle front and were self-less. They commanded from the front and never sold out for expediency. True liberators lived and ate with the masses not in the comfort of the hotels on a bill paid for by enemies of Zimbabwe. True liberators even during trying times told the masses to put shoulders to the deck to support the struggle. Such liberators are today leading from the front in the economic revival of Zimbabwe.
Promise Mkwananzi and his crisis prenuers do not in anywhere qualify in the description of true liberators because they are not anywhere near the truth to themselves and cannot therefore be redeemers of Zimbabweans. Peace loving Zimbabweans shall not heed to a call to put their lives at the altar for a faceless politician who himself does not believe in what he is calling people to do. A pseudo politician who believes Zimbabwe can be transformed through the social media platforms.
It is time that Zimbabweans demonstrate unity in pursuit of a prosperous Zimbabwean economy. Peace and unity is what Zimbabwe needs to pull together in support of government efforts. Stay aways are counter-productive and do not in any way help in solving the challenges the Government is currently seized with.
Counter revolutionary tactics and demonstrations akin to saboteurs are not what Zimbabweans need today and forever. It's time we as Zimbabweans come together and say NO to any acts which work against the recovery of our country. It's time we say NO to calls from self-imposed leaders of one man organisations, purport to represent Zimbabwean interests, yet it's for their personal gains.
Let's all in unison say NO TO DEMONSTRATIONS AND STAY AWAYS.
As Zimbabweans we are much wiser and know how to peacefully solve our challenges. STAY AWAYS AND DEMONSTRATIONS are not part of the multi-variable equation which seeks to position Zimbabwe on its rightful pedestal economically.
#NO_TO_DEMONSTRATIONS_AND_STAY_AWAYS
.
Source - K. M. Mandaza Zanu PF SA Information and Publicity
All articles and letters published on Bulawayo24 have been independently written by members of Bulawayo24's community. The views of users published on Bulawayo24 are therefore their own and do not necessarily represent the views of Bulawayo24. Bulawayo24 editors also reserve the right to edit or delete any and all comments received.