Opinion / Columnist
Mnangagwa loses his cool as Matabele chiefs tell it all about Gukurahundi
02 Jul 2019 at 10:18hrs |
Views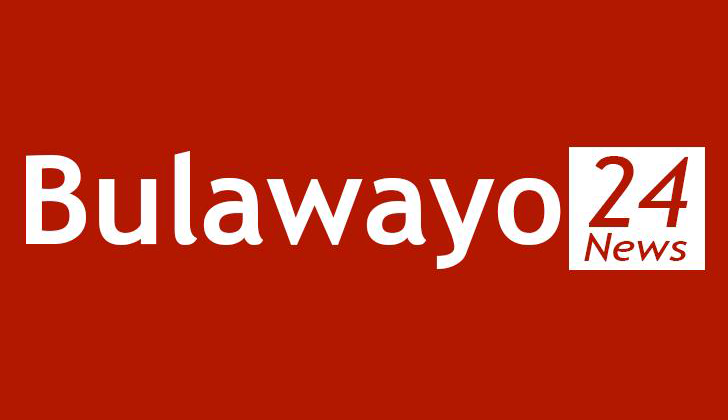 Talk of a man who is sweating profusely under the searing heat of Matabeleland genocide, it is the President of Zimbabwe Emmerson Mnangagwa. He has been to Matabeleland twice this year within a space of eight weeks to do Matabeleland genocide fire- fighting with no success at all.
On Friday Matabeleland chiefs ignored the intimidating big number of soldiers, police and CIOs (all Shona), in a meeting held at Matabeleland Statehouse and laid everything bare about Matabele genocide.
A visibly angry Mnangagwa even asked to talk before his scheduled time and accused Matabeleland chiefs of leaving out Mashonaland chief, Fortune Charumbira and other Shona Chiefs from Midlands saying that he wanted "transparency and accountability". However this also failed to intimidate Matabeleland chiefs, when he finally sat down, they still gave him a piece of their mind. What transperacy, what accountability? Can Mnangagwa account for Matabeleland genocide victims that were murdered by the Zimbabwe National Army 5th Brigade? Was there transperacy when the Zimbabwe government secretly hired the North Korean army instructors to secretly train 5th Brigade in a secrete venue in Nyanga?
This shows that Mnangagwa is arrogantly remorseless and does not understand the magnitude of Matabeleland genocide.
We also note that prior to this meeting there were serious acts of intimidation. Chief Khayisa survived an assassination attempt at the hands of CIOs and Zanupf youth. Chief Maduna was interrogated and stalked by CIOs, all for expressing themselves freely about Matabeleland genocide. This exposes Mnangagwa's declaration that people must speak freely about Matabeleland genocide as a lie.
In their invitation, Matabeleland chiefs used the Jameson Line which is the border between Matabeleland and Zimbabwe. The same border that the white colonisers with their Shona bet men crossed when they invaded and conquered Matabeleland in 1893. The same point from which the Zimbabwe National Army 5th Brigade started murdering, raping, torturing and burning down Matabele people's homes. On their way from the secret training venue in Nyanga the the Zimbabwe National Army 5th Brigade passed many Shona people who were ZAPU supporters and started killing Matabele civilians from the Jameson Line proceeding to the heart of Matabeleland. In the middle of their heinous acts they forced Matabeles to speak in Shona and those who could not speak Shona were dastardly killed while those who spoke Shona were spared. This was to make sure that no Shona person was killed even by mistake.
Mnangagwa had the audacity to state that Shona Chiefs from Midlands were not invited based on tribal lines. We remind him that when Matabele people were being slaughtered and raped by the Zimbabwe National Army 5th Brigade, Shona Chiefs from Midlands, despite the fact that the heinous crimes against humanity were happening before their eyes right next to them, they never sympathised nor supported the dying Matabele people. Instead they joined Shona crowns in Mashonaland to cheer the 5th Brigade and "wish it well". Their inclusion in such a meeting in future will cause Ndebele Shona violence. Mnangagwa himself a Shona politician from Midlands was the main strategist of Matabeleland genocide who lead at the front in the slaughtering of Matabele people calling the"cockroaches" and "dissidents"
Who is chief Fortune Charumbira in Matabeleland? What number is he in the traditional hierarchy of Matabeleland?
If anything we remember him as one of Shona chiefs who maintained silence and
secretly supported 5th Brigade when people of Matabeleland were dying. If not he must tell the people where he was and what he was doing for the duration of 7 years in which over 40 000 Matabele people were killed. He cannot emerge after 32 years to cry crocodile tears.
According to Matabele customs chiefs report to the King of Matabeleland. So Charumbira, beside being an unrecognized foreigner and a 5th Brigade supporter, in Matabeleland traditional leadership hierarchy, he is considered very junior. He is in the same level with any other chief in Matabeleland. Therefore he has no right to lead Matabeleland chiefs or tell them what to do. That right is only reserved for the King of Matabeleland.
So Chief Charumbira, like Emmerson Mnangagwa is exercising temporary authority over the people of Matabeleland. We have no Shona King. They must enjoy it while it lasts. Yes, their days as imposed Matabele leaders are numbered. They will live to tell that one cannot rule Matabele nation by force for ever.
MLO commends all Matabeleland chiefs for demanding truth and apology from the genocidist Mnangagwa. We are fully aware that they cannot demand more than this as their lives are in danger under the government that is run by genocidists.
As MLO we feel that an apology and truth,if that will ever come out of the mouth of the perpetrator, will not rescue Matabeles from oppression, tribal segregation, hegemony and another genocide at the hands of the black apartheid government of Zimbabwe.
We stand by our demand of US $100 billion and immediate restoration of Matabeleland state as per the Notice of Demand for the Restoration of Matabeleland State served to the former President, Robert Mugabe, in 2015 and the follow up letter thereof addressed to President Emmerson Mnangagwa by the MLO President Cde Paul Siwela.
Anything less than the above will not be accepted. If the Shona supremacist government fails to meet our demands for a certain period we will go under ground and start an armed struggle to liberate Matabeles from Shona supremaciat oppression and get them out of danger of another genocide.
That is when tribalist crowds from Mashonaland will learn that you do not support Zimbabwe National Army 5th Brigade and wish it well when it is slaughtering, raping and torturing innocent human beings.
That is when the Shona supremacist government of Zimbabwe will learn that you do not deploy the National Army to annihilate a nation because they view them as cockroaches and extras that are not part of your people.
Lukhulu luyeza luyenyelela!
Izenzo kungemazwi!
Israel Dube
MLO Secretary for Information and Public Affairs
Source - Israel Dube
All articles and letters published on Bulawayo24 have been independently written by members of Bulawayo24's community. The views of users published on Bulawayo24 are therefore their own and do not necessarily represent the views of Bulawayo24. Bulawayo24 editors also reserve the right to edit or delete any and all comments received.