Opinion / Columnist
Is MRP a tribal party?
04 Jul 2019 at 08:24hrs |
Views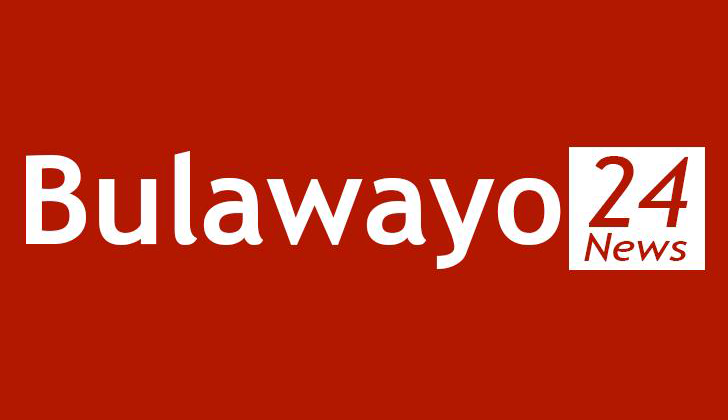 I have been asked this question a million times by a lot of people, many people actually believe that Mthwakazi is advancing a tribal narrative, that makes the so called Ndebele tribe superior which in itself is not true because Ndebele is a Nation and not a tribe. Both some of our own Mthwakazi people and Shona people have this perception and the main line media have not done us justice in explaining this.
We are oftenly referred to as secessionists, tribalists, or sometimes separatists.
While this name calling has actually been made to look like reality, it is in fact not true and also a deliberate ploy to undermine our cause. I am part of the Friedrich Ebert Stiftung Youth Leadership Training 2019, the first day we arrived in Harare and was time for introduction, I introduced myself as Mbonisi Gumbo a founding member of MRP immediately the attention was on me.
Everyone wanted to tell me what I stand for according to them not according to what I and or MRP is real all about, they made sure they condemn me at every opportunity they got concerning my party until I got time to explain myself. Now everyone respect me and my party because we are now on same page.
The Shona people argued that we hate them and we don't want them in Matabeleland, some even had the guts to call us tribalists, the Khalangas I came with also had that notion that MRP is advancing Ndebele supiority over other tribes particularly against Bukalanga which is equally not true and a creation of our enemies. I asked them that would they like it if everyone at Munhumutapa building speaks Ndebele and every supermarket they went in they are told we don't understand Shona in Mashonaland?
Then the question is what does MRP stand for?
Mthwakazi Republic Party is an all inclusive party, that equally respects all tribes, gender equality and Human Rights. The President of the party Cde Mqondisi Moyo is not Nguni but Lozi, within the National Executive of the party all tribes of Mthwakazi are equally represented. I am proudly Khalanga myself.
Like the Biblical story of Israel in Egypt, chances are very high that if Pharaoh had not mistreated Israelites they wouldn't have left Egypt, the reason why they left was because of maltreatment. By the way Israel was divided into 12 tribes just like Mthwakazi.
Back home the formation of ZANU in 1963 on tribal grounds after splitting from ZAPU is the source of tribalism and hatred, in fact MRP is innocent of such accusation the culprit is ZANU and the co-parents of it are Robert Gabriel Mugabe and Emerson Dambudzo Mnangagwa. Pharaoh ( Mugabe) in 1980 missed the opportunity to unite the nation instead he unleashed his lieutenants popularly known as the 5th brigade that was made up of only Shona people, led by Dambudzo, VP CG Chiwenga, and Perence Shiri among others.
These tribalists thought they could kill everyone in Mthwakazi, but God had other plans. They only managed to kill 100 000+ , displaced some, maimed, raped and or capture some. In 1987 they had an opportunity to unite the nation but failed again because of their arrogance.
Today Mnangagwa is in Rwanda hopefully he will learn how they dealt with the genocide that happened there. I am still explaining how MRP came about.
Mugabe and Emerson have deliberately used the centralization policy to perpetuate their tribal agenda against the Ndebele Nation. Both public and private sector employment criteria favours Mashonaland people, they deliberately come to Matabeleland to share our resources amongst themselves, while we wallow in poverty. They refuse to apologize and they arrest us for speaking out against inhumane treatment meted out against us.
MRP is here for peace and justice in our lifetime, we have identified the problem and can confirm that Shona people want us to be their slaves, they made sure of that by creating economic laws that makes it difficult for anyone from Matabeleland independently by their own wisdom prosper within the country, they further put the electoral laws that makes it almost impossible for anyone outside ZANU and MDC to win an election.
The people of Mthwakazi have no choice but to seek self-determination under the circumstances we find ourselves in MRP is thus calling for Mthwakazi Restoration it's the only way we can restore our dignity.
Over and above the Shona people who accused me of being a tribalist can't speak any of the Mthwakazi languages, but I can speak their Shona languages so who is a tribalist? MRP is fighting for the Restoration of dignity of our people.
The kind of propaganda in this country is so severe such that there can not be anything that can possible unite us, it will only be prudent for us as Mthwakazi to be officially independent. We can't be used to subsidize the so called majority tribe.
Nothing for us without us, respect our space, our resources, our jobs, and our people. We are here to reverse all these human rights violations against our people. Simple
Mbonisi Solomon Gumbo is MRP founding member writing in his personal capacity.
Source - Mbonisi Solomon Gumbo
All articles and letters published on Bulawayo24 have been independently written by members of Bulawayo24's community. The views of users published on Bulawayo24 are therefore their own and do not necessarily represent the views of Bulawayo24. Bulawayo24 editors also reserve the right to edit or delete any and all comments received.