Opinion / Columnist
In Zimbabwe 'war to overthrow is constitutional' just as 'coup is legal' - no wonder we are in a mess
10 Jul 2019 at 05:21hrs |
Views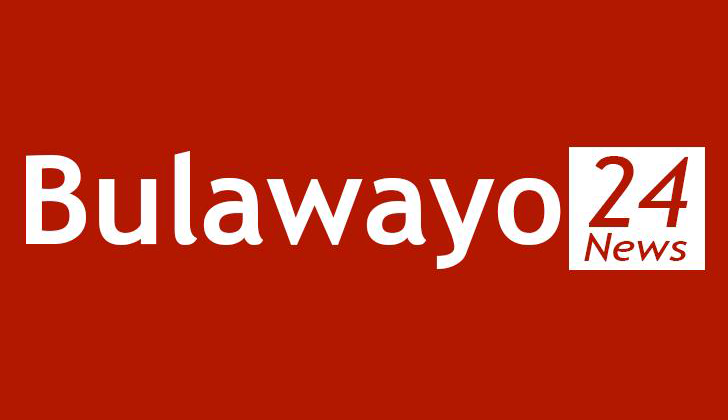 Zimbabwe is in this political and economic mess because our political leaders have no respect for the constitution, the rule of law, the truth, the freedoms and rights of others and not even the sanctity of human life.
In November 2017 Mnangagwa and his Joint Operation Command (JOC) cronies staged a military coup to remove the dictator Robert Mugabe after 37 years in office. It should be noted here that it was none other than Mnangagwa and JOC, a junta comprising the top brass in the Police, Army, CIO and Prison Services plus a select few Zanu PF loyalists headed by Mnangagwa and Mugabe, who establish the corrupt and ruthless de facto one-party, Zanu PF, dictatorship that had kept the dictator and party in power all these years.
Chief Justice George Chiweshe ruled the coup was "legal, justified and constitutional"! Who has ever heard such a truckload of nonsense!
Mnangagwa, no doubt aware the Zanu PF regime post military coup was illegitimate, promised to hold free, fair and credible elections. This was one promise readily made but with no intention to be honoured; the regime did not implement even one token reform to ensure free, fair and credible elections. The putsch gangsters had risked life and limb to wrestle power from Mugabe, they were not going to risk losing it in a free and fair election.
Mnangagwa blatantly rigged last year's elections by denying 3 million Zimbabweans in the diaspora a vote, coercing the 60% or so rural voters to attend Zanu PF rallies and vote for the party, etc. ZEC has failed to produce something as basic as a verified voters' roll, for Pete's sake. And yet Mnangagwa still insist the elections were free, fair and credible!
Zimbabwe's corrupt and incompetent MDC opposition has undermined the people's fight to end the Zanu PF dictatorship by failing to implement the democratic reforms, even when they had the golden opportunity to do so during the GNU. And by participating in flawed and illegal elections knowing fully well the elections will be rigged and, worst of all, that doing so would give the process some legitimacy.
MDC readily accept that Zanu PF rigged last year's elections and that the regime is, ipso facto, illegitimate. The party has been pushing Mnangagwa to appoint Chamisa and one or two other MDC leaders into the Zanu PF regime in retain for MDC's endorsement of the regime as legitimate. MDC are so desperate to push their power sharing demands some of the party leaders are now threatening to overthrow Zanu PF!
"We are a committed leadership that will give Zanu PF headaches and [Amos] Chibaya was not lying or joking about the war and fight we are going to take to the doorsteps of Emmerson Mnangagwa. We are going to overthrow him before 2023 that is not a joke," said Job Sikhala, MDC Vice Chairperson at a Rally in Bikita.
Of course, that was a very foolish thing to say, to say the least, especially when one is dealing with a ruthless dictatorship like Zanu PF which is always itching for an excuse to use brute force to maintain its iron grip on power. The regime has used such inflammatory language to justify its shoot to kill policy in August last year and in January this year killing 7 and 24 civilians respectively. We must now hold our breath we will not have more killings.
Meanwhile Job Sikhala may well face criminal charged for his careless remark!
"Section 22(2) of the Criminal Law (Codification & Reform) Act does not make it an offence to advocate for the mere "overthrow" of the government. The operative words are "by unconstitutional means". It is lawful to advocate for the overthrow by constitutional means," twittered David Coltart.
Well Sikhala did talk of war or is Coltart now suggesting war is now a constitutional means the same way Judge Chiweshe ruled November 2017 military coup was "legal, justified and constitutional"!
MDC is in no position to wage a war to overthrow this Zanu PF regime, so it is nonsensical to threaten a war one is in no position to fight especially against an adversary who lives by the sword! Worse still, why would one resort to the extra solution of waging a war when one can achieve the same objectives peacefully.
It is infuriating that MDC has never implemented even one reform to dismantle the Zanu PF dictatorship although they have had many golden opportunities to do so. And right now, it is MDC who are giving this illegitimate Zanu PF regime legitimacy!
It is bad enough that the people of Zimbabwe trusted first Mugabe and Zanu PF and then Morgan Tsvangirai and MDC to deliver freedom and human rights including the right to free and fair elections only to be betrayed by each in turn. The truth is neither Zanu PF nor MDC really care about a free, just and prosperous Zimbabwe; they pretend to care just for the sake of winning the people's vote. All they care about is securing absolute power and the wealth and influence it brings.
It took two decades for most people to accept that Mugabe and Zanu PF were corrupt, incompetent and murderous tyrants. Sadly, it seems it will take many more years before some people accept that MDC leaders are corrupt and incompetent although there is a mountain of evidence to prove it already. Time for change is running out fast; the economic situation is now so desperate there is a real danger of the country sliding into chaos, violence street protests or worse, a civil war.
All articles and letters published on Bulawayo24 have been independently written by members of Bulawayo24's community. The views of users published on Bulawayo24 are therefore their own and do not necessarily represent the views of Bulawayo24. Bulawayo24 editors also reserve the right to edit or delete any and all comments received.