Opinion / Columnist
Having Zanu-PF and MDC for leaders is like having parents who are not a full shilling - life is hell-on-earth
12 Jul 2019 at 19:57hrs |
Views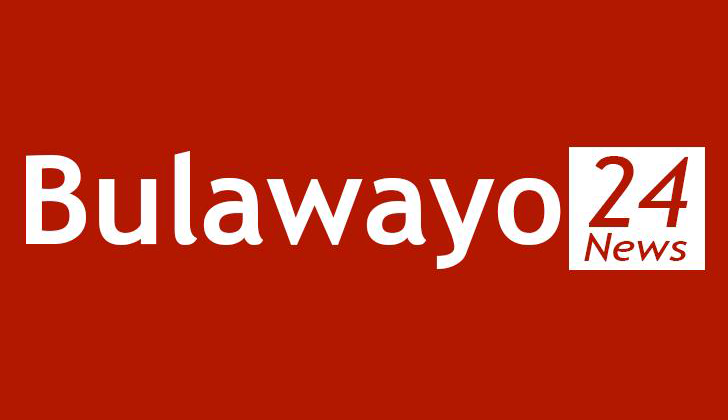 In the rural village where I grew up lived an odd couple, both the husband and wife were "not a full shilling", people said. As luck would have it, the two were blessed with a child. The two would not give up the child to anyone else to look after it. The family was poor and both father and mother were drunkards and violent, especially when they were drunk. The child was always dirty, ill clothed, hungry and sickly. How the child survived is a miracle!
The boy never went to school with the other children and so he never grew up to escape the life of poverty, neglect and beer fuelled violence. What a wasted life!
What is life like for Handifari, for that is the boy's name; I had often wondered. Not any more, I have the answer at a national level.
I know what is life like for the millions of Zimbabweans out there stuck with a ruling party, Zanu-PF, and the opposition, MDC, who are not a full shilling. 39 years of Zanu-PF misrule has turned Zimbabwe from one of the richest nation in Africa to the poorest. Unemployment has soared to dizzying heights of 90%, 3/4 of the population now live in abject poverty, basic services such as supply of clean running water and health care have all but collapsed. The party has rigged the elections to maintain its iron grip on power and has recently shot dead protesters to remind us all the regime will never hesitate to use brute force to maintain its iron grip on power.
The people elected MDC leaders on the promise they would implement the democratic reforms to restore the people's basic freedoms and human rights including the right to a meaningful vote and the right to life. They have failed to implement not even one reform in 20 years although they had many golden opportunities to do so, especially during the 2008 to 2013 GNU.
Now it is clear that MDC leaders have not only abandoned all efforts to implement the reforms and dismantle the Zanu-PF dictatorship, they are now hell bend on participating in flawed and illegal elections and thus giving the dictatorship some modicum of political credibility and legitimacy. Instead of fighting Zanu-PF to restore the individual freedoms and rights MDC are now complacent in the Zanu-PF dictatorship ethos that Zanu-PF has the divine right to rule. MDC leaders have switched all their attention to advising the dictators on what economic policies it must follow. They are hell-bend on making the dictatorship work at all cost!
"It is extremely frustrating to sit on the sidelines of this game we are all playing called "getting Zimbabwe back on track"," complained Eddie Cross.
"We are doing so many of the right things, our team is looking much better than previous teams and slowly we are earning recognition that we may even win a game or two! However, I identify seven areas where we need immediate action or we will be kicked out of the contest. These are:
"Exchange rate
"We have now done almost everything that we need to do to establish a market-driven exchange rate that will allow us to meet our needs for all essentials and at the same time get our export industries going.
"But it is not happening. Statutory Instrument 142 did a great deal - the market rates are converging, the informal traders are moving hard currency into the formal market and exchange rates have strengthened - but not enough."
He went on to enumerate other areas needing immediate action, "Fuel supplies, "Electricity load-shedding, and Wheat, maize, soyabeans".
What Eddie Cross is ignoring is that this so called "our team" is certainly not a national team because Zanu-PF blatantly rigged last year's elections.
Whilst Eddie has been relentless in heaping praise on this Mnangagwa regime insisting it is "looking much better than previous teams and slowly we are earning recognition". The cold reality is the regime is composed of the same incompetent, corrupt, vote rigging and murderous thugs.
The thugs are so incompetent they cannot follow through even on common sense advice, even their own. Both Mnangagwa and Mthuli Ncube said Zimbabwe "ensure the economic fundamentals were in place" before introducing the local currency as the only legal tender. SI 142, which Eddie Cross is praising here, was introduced before any of the fundamentals were in place.
It is therefore naïve to believe the Zimbabwe economic will ever recover whilst the country economy remains in its comatose state brought on by the criminal waste of human and material resources because of the gross mismanagement and rampant corruption. A recent Auditor General report confirmed millions of dollars are still be wasted in government institutions and parastatals over and above the billions be looted in the diamond industry and other areas. Mugabe admitted US$ 15 billion in diamond revenue was "swindled". No nation on earth can afford such a wholesale haemorrhage of wealth and resources.
Zanu-PF has done nothing to end the mismanagement and corruption because these are an integral part of the regime's political patronage system that has helped keep the party in power. The Zanu-PF leaders themselves are the God Fathers of corruption. The only sure way to end the mismanagement and corruption is to remove these Zanu-PF thugs from office. The only way to remove them from office peacefully is to implement the democratic reforms designed to free state institutions such as ZEC and the Police of the corrupting influence of Zanu-PF to ensure free, fair and credible elections. The very thing the people elected MDC leaders to do but have failed to do and will never do.
We are stuck with a corrupt, incompetent, murderous and vote rigging ruling party. And the opposition party we elected to end the Zanu-PF dictatorship is now the regime's greatest acolyte; I now know how hopeless and helpless Handifari must have been. Handifari is Shona for "I am not happy!"
"It is extremely frustrating to sit on the sidelines of this game we are all playing called "getting Zimbabwe back on track!" For the millions of ordinary Zimbabweans, the Handifaris, forced to watch this macabre game Zanu-PF and MDC are playing, their miserable existence is heart-breaking for no human being should ever be forced to endure such economic hardships denied their freedoms, human rights and hope! No one!
Source - zimbabwelight.blogspot.com
All articles and letters published on Bulawayo24 have been independently written by members of Bulawayo24's community. The views of users published on Bulawayo24 are therefore their own and do not necessarily represent the views of Bulawayo24. Bulawayo24 editors also reserve the right to edit or delete any and all comments received.