Opinion / Columnist
'Mnangagwa is committed to implementing reforms' - so rigged 2018 so he can stop himself rigging 2023 elections, what a genius!
02 Aug 2019 at 09:19hrs |
Views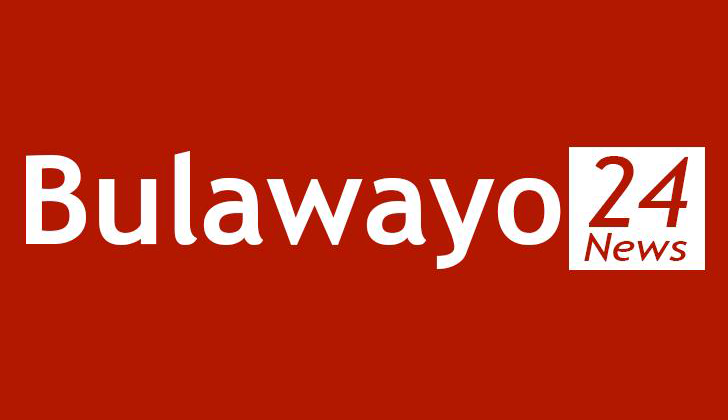 "Justice minister Ziyambi Ziyambi has insisted that President Emmerson Mnangagwa's administration is committed to implementing electoral reforms recommended by electoral observers ahead of the 2023 general elections," reported Bulawayo 24.
"Ziyambi said government was working towards creating a democratic country."
Minister Ziyambi Ziyambi you lie, rig elections, rob the nation blind with all this wholesale looting and whatever else Zanu-PF has decided to do but the one thing you must not do is insult our intelligence. We know what is going on here and that the regime is up to no good. How many grand schemes and promises has Zanu-PF made these last 39 years and how many has it ever delivered?
Zanu-PF has promised freedom, justice, economically prosperous and democracy for all time and time again these last 39 years. No doubt, the party has worked very, very hard to fulfil all its promises and the results on the ground tell the real truth on how the regime has performed.
Four decades of Zanu-PF gross mismanagement and rampant corruption have left the country's once vibrant economy in ruins. Unemployment has soared to dizzying heights of 90% forcing millions of our people into abject poverty. ¾ of our people now live on US$ 30 or less per month in a country whose poverty datum line is US$ 650 per month. ¾!
Before independence, Zimbabwe earned a fortune from selling quality tobacco, cut flowers and other cash crops. We produced enough food to feed our own people well with still plenty left over to sell. We were the breadbasket of Southern Africa. Sadly, that did not last long after independence.
20 years ago, Mugabe started to seize farms to give to his cronies mostly, always demanding more loot, wasting it, and come back to demand for more. Agricultural production plummeted and pulled down the economy with it, since it was the engine driving the economy. Zimbabwe is now dependent on imported food-aid, we are so poor we cannot even pay for it.
In a day and age when human ingenuity has turned deserts into blooming fields and orchards; we, who live in a country that is for all purposes the Garden of Eden, are starving! There is the damning testimonial of the sheer breath-taking incompetency of the men and women who have ruled the country these last 39 years.
Zimbabwe is today the poorest nation in Africa according to Africa 2017 Wealth Report by New World Wealth.
The only reason Zimbabwe has sunk this low this fast is because the nation has been stuck with a breathtakingly corrupt and incompetent regime that rigged elections to stay in power regardless of the people's democratic wishes. Ever since getting into power in 1980 Zanu-PF has worked tirelessly to corrupt the country's state institutions turning them into Zanu-PF departments in all but name whose primary purposed was to ensure there is no regime change. The party has systematically eroded the people's freedoms and human rights, deny them a meaningful say in the governance of the country and even the right to life, for sole purpose of securing Zanu-PF remains in power no matter what.
The nearest Zanu-PF has ever come to having the de facto one-party dictatorship dismantled was during the 2008 to 2013 GNU. The party was forced to sign the Global Political Agreement agreeing to the implementation of the raft of democratic reforms design to end the party's dictatorial powers. Sadly for the nation but fortuitously for Zanu-PF, the MDC who were expected to implement the reform failed to implement even one reform.
Robert Mugabe bribed the MDC leaders with the gravy train trappings of high office and they, in return, booted the reforms out of the window. MDC leaders failed to implement even one reform in five years.
It is naïve to expect Zanu-PF to implement any of the reforms. "You can't expect us to reform ourselves out of power!" former Zanu-PF minister and chief strategist Professor Jonathan Moyo once said.
Indeed, only a village idiot would believe Minister Ziyambi Ziyambi that the party's insatiable appetite for absolute power and all the political influence and wealth it brings has all gone. Mnangagwa and his November 2017 military coup plotters promised to hold free, fair and credible elections but failed to implement even one token reform before last year's elections. We are being asked to believe the regime will do so before the 2023 elections!
"Mnangagwa is committed to implementing the reforms!" Since he insists last year's elections were "free, fair and credible", what reforms will he implement?
Last year's elections were not free, fair and credible and so Zanu-PF has no mandate to govern the country. The only way out is for the party to step down, to allow an interim administration to implement the reforms.
Zanu-PF did not blatantly rig last year's elections so it can reform itself out of office!
Source - zimbabwelight.blogspot.com
All articles and letters published on Bulawayo24 have been independently written by members of Bulawayo24's community. The views of users published on Bulawayo24 are therefore their own and do not necessarily represent the views of Bulawayo24. Bulawayo24 editors also reserve the right to edit or delete any and all comments received.