Opinion / Columnist
Ex-guerillas custodians of economic revolution
05 Aug 2019 at 07:26hrs |
Views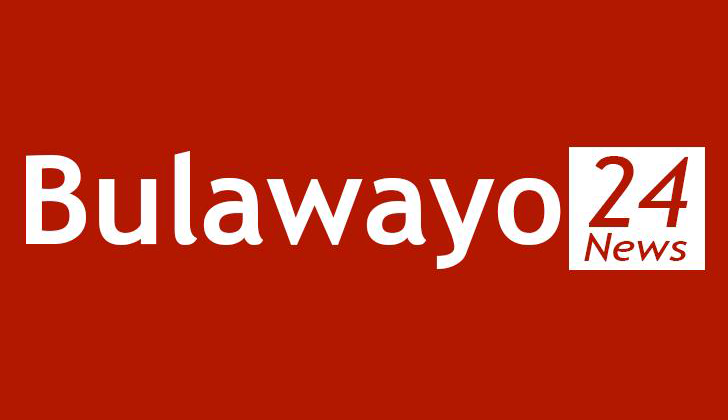 The freedom we enjoy today in the Southern Africa region is a product of a generation's sacrifice. The freedom which we have is at a cost of the sacred human life, with some having been deformed permanently with scars that are emblazoned for a lifetime and some still have bullets of the enemy forces still ensconced in their flesh.
Surely, the liberty which my generation takes for granted was not on a silver platter, but rather protracted liberation duels coerced an unrepentant enemy to swallow his ego to unwillingly surrender independence to our nations. It is these former liberation movements who were the architects to the freedom we are cherishing today. It is this political freedom which has now given us the latitude to pursue the economic transformation agenda.
Former liberation movements have the gravitas to sustain this economic pursuit on behalf of the populace These former liberation movements are the repository of the people's aspirations.
They managed to coalesce and mobilise a then acutely vulnerable populace to match pound for pound an enemy who was obscenely resourced and weaponised to the point of his destruction.
The lesson that we learn from this generation of brave warriors is that where there is a will, there is a way. In the case of Zimbabwe, who would have Ian Douglas Smith who was spoilt for choice in his war arsenal with the covert and overt assistance of the then apartheid regime in South Africa and the backing of the West could be defeated by the people and their sheer determination to liberate themselves from the shackles and indignity of political, social and economic subjugation.
These experiences of liberating the people with mere convictions and less of sophisticated weaponry should come as lesson to us all. Yes, the economic terrains of the various former liberation movements' countries are facing various challenges which cannot be wished away.
Rather, it is the rejuvenation and crystallisation of efforts by the people which will deal a fatal blow to the whims and schemes of erstwhile colonisers who remain active in their bid to scuttle and rob people of their hard earned freedom.
It is the invoking of the spirit of togetherness which carried us through the most difficult epoch of our countries where the enemy could senseless kill and maim the people unperturbed, which will carry us through the burden of liberating our countries economically.
If the young men of that generation could sacrifice their only lives, why should today's generation not coalesce towards common goals of loyalty and sacrifice for one's country. Instead of being coerced by few renegades who are even contemplating fasting and revolting against one's identity due to their avarice for the erstwhile coloniser's filthy lucre, effort should be on uniting to build our only home, our country of births.
It must be borne in mind that challenges were always meant for people, thus encountering obstacles when a nation is building its foundational blocks has never been a new phenomenon.
It is never a novelty to confront obstacles in the pursuit of greatness for one's nation, but rather a reality that emboldens a people to even aim higher.
Africa and the region should be remember that we are our own liberators hence the belief that some manna would fall from somewhere ready for consumption is a mere fallacy which needs to be eternally discarded from our mentality.
If yesterday, guerrilla warfare had to be waged to remove the common enemy whose ugly head remains ubiquitous to this day, what would have changed in the enemy's mind to want to befriend Africa?
Africans should be ultra-alert to the ever mutating evil machinations of these greedy elements whose appetite for her resources remain unquenched. In the process, definitional semantics of the so-called human rights discourse are constantly brought to the fore through pliable media as a way to cover up for their diabolic acts, which is the plundering of resources and gagging potential growth.
The fact that the once politically subjugated people have opened their eyes to refuse to be bullied by the former oppressors has invited her wrath. This anger has to be strategically dissipated by remaining true to the revolutionary ideals of standing by the people and for the people.
The former liberation movements can only be with the people when they take time to educate them through ideological schools now established in their countries to forgo luxuries as their nations head into the crucial and final battle of economic emancipation.
Yes, this battle is certainly not in vain as its fruits will be there for posterity to enjoy. There is a feeling pervasive amongst patriots that indeed the idea of economic freedom in our lifetime in Africa and certainly our region will be a lived reality.
The idea of former liberation movements linking to discuss their common challenges and finding remedies to cushion their people as they navigate the new frontiers of economic possibilities unveils exciting times.
They have to forge strategic partnerships such as taking advantage of one's comparative advantage to cushion each other from the vagaries of the economic climate. A good example would be, say, if Mozambique uses its strategic location to the sea to ensure that all landlocked countries have easy passage as they trade.
In the scenario of the landlocked countries, they would use the abundant minerals found in their countries to ensure enough supplies of food are available for all in the region through sale of such.
This is the essence of the various fora where they meet such as the summit of these former liberation movements earmarked to be held later this year and the subsequent meetings of secretaries-general and the respective wings.
In all the so-called First World countries, their history is well documented. It should be noted that they use platforms where they failed to achieve their goals to perfect for another opportunity in life. Essentially, development by its nature is not a stroll in the park but rather an exercise which is reached after trials and tribulations. The veterans of the struggle should imbue the culture of selflessness in the youth in order for them to be able to carry on the torch after they are past their prime.
A people without a history are a danger to themselves for they have a foundational deficit from where they can navigate from. Now that as a region, we are endowed with cadres who participated in the war of liberation and understand the machinations of the enemy they once defeated, there is need for proper transfer of that rich legacy by creating archives for such heroic acts.
Forums for liberation movements should be used as avenues to intensify the economic revolution agenda whilst at the same time consolidating the already waged and won political revolution.
There is also need to continuously enhance the political revolution and economic revolution through ideological refinement and impartation. Indeed, the people in Africa and specifically the southern region are their own economic liberators. They were their own political liberators. It will only take their collective resolve to permanently dislodge the economic quagmire yoked on their necks.
Collen Mharadzano is a Nyanga-based political commentator
Source - the herald
All articles and letters published on Bulawayo24 have been independently written by members of Bulawayo24's community. The views of users published on Bulawayo24 are therefore their own and do not necessarily represent the views of Bulawayo24. Bulawayo24 editors also reserve the right to edit or delete any and all comments received.