Opinion / Columnist
'Zanu PF is denying us the right to demos' - true, but thick jail wall is not why we are stuck
08 Aug 2019 at 22:11hrs |
Views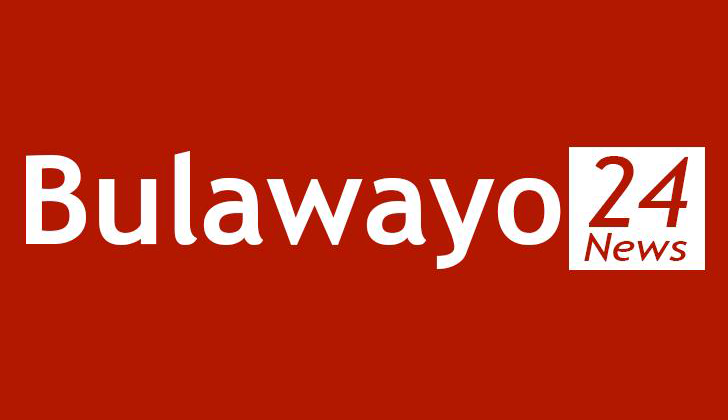 Zimbabwe is in this economic and political mess for one over-riding reason – ignorance. What makes ignorance such a difficult, a near impossible, failing to cure is that the ignorant are rarely aware of their fault. Indeed, the ignorant often consider themselves the fountain of wisdom.
Zimbabwe's worsening economic situation has galvanized the nation to search for a solution. Nelson Chamisa and his MDC friends have proposed the formation of a new Zanu PF and MDC GNU and has called out for street protests on 16 August to press Mnangagwa and Zanu PF into accepting the proposal.
MDC are insisting the new GNU will implement the "comprehensive democratic reforms" necessary to end the curse of rigged elections and pariah state. In this, Chamisa and company are tacitly accepting that implementing the democratic reforms are the cure to the economic mess and political paralysis killing the nation. What the MDC leaders have failed to do explain why the 2008 to 2013 GNU failed to implement even on reform and why this new GNU would do better.
Chamisa insists the new GNU will succeed were the last one failed because it is the solution "ordained by God", following his week-long call for prayer and fasting. We are to believe God ordained the new GNU because Chamisa said so! It is all nonsense of course, given it was the same Zanu PF and MDC leaders who failed to get even one reform implemented last time although they were under pressure from SADC then they will be this time.
Still, there has been a flurry of activity in support of MDC's 16 August 2019 demos. Most of the support has one thing in common – ignorance.
"In the month of April, 1506 the great Italian polymath Learnardo da Vinci once said, "Nothing strengthens authority so much as silence". The silence of the oppressed, is a weakness that many governments are using to capture the liberty of their citizens," wrote Erasmus Pongo in Zimeye.
"Since the attainment of independence in Zimbabwe, the government has created a system which suppresses freedom of expression. Nemine contradicentre, here is why public protests are Zimbabwe's only hope;
"The provision of the Constitution of Zimbabwe amendment no. 20 of 2013. The Constitution of Zimbabwe (amendment no. 20, 2013) guarantees freedom of expression and media, but journalist are subject to arbitrary arrest, harassment and intimidation when reporting about protests."
No one would deny that Zanu PF is corrupt, incompetent, vote rigging and tyrannical regime. But to dwell of the regime's brutality, vote rigging, etc. to justify why it has remained in power all these last 39 years is to miss the point completely. The point being, how many excellent opportunities did the many have to end the dictatorship in the 39 years? And more significantly, why did we waste these opportunities?
If the truth be told, we had, or rather Morgan Tsvangirai and his MDC friends had, the get out of jail card during the 2008 to 2013 GNU. All they had to do was implement the democratic reforms which SADC had already managed to get Mugabe and Zanu PF to agree to. MDC failed to get even one reform implemented in five years. Not even one reform!
In a country with a trigger-happy regime staging the demos presents a serious challenge but the more reason people make sure they are not risking life and limb for the wrong thing. The people have not been as silent as people like Pongo would have us believe. Zimbabweans have risked life and limb to election MDC into power but only to be betrayed as they have failed to bring about even one reform in two decades.
Since last year's elections failed to produce a legitimate government because Zanu PF rigged the elections; there is a need for GNU. People should be demanding a GNU led by competent individuals the nation can trust to implement the reform and not ask for Zanu PF and MDC one that failed to get even one reform implemented last time.
We are still stuck with the Zanu PF dictatorship not because the regime denied us the right to demonstrate, freedom of expression, etc. We had a few opportunities to end the dictatorship but wasted them all. Until we address why we have been so wasteful, we will not get the desired change even if we successful pressure Zanu PF to concede to MDC GNU demands.
When the nation has had and wasted many get out of jail cards; reasonable people will ask why this happened and actively seek to put that right. Only fools will continue to dwell on how thick the walls and floors are, the razor wire, the mine fields, etc.
All articles and letters published on Bulawayo24 have been independently written by members of Bulawayo24's community. The views of users published on Bulawayo24 are therefore their own and do not necessarily represent the views of Bulawayo24. Bulawayo24 editors also reserve the right to edit or delete any and all comments received.