Opinion / Columnist
Tsvangirai speech at the Zimbabwe Investment Conference in Japan
18 Jul 2012 at 11:06hrs |
Views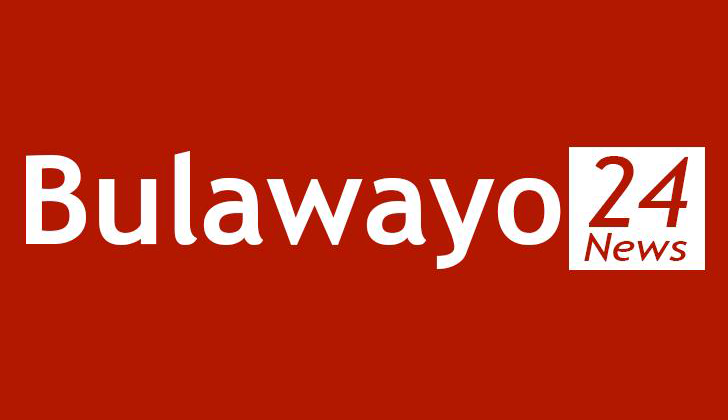 Speech by the Prime Minister of Zimbabwe, the Right Hon. Morgan Tsvangirai at the Zimbabwe Investment Conference in Tokyo Japan
July 18, 2012
Ladies and gentlemen
I wish to thank the organizers of this conference which is important in showcasing what Zimbabwe offers in terms of investment and business opportunities.
I wish to state from the outset that Japan is a good friend of Zimbabwe and we have hosted business delegations from here that are keen to do business with our country.
For those of you who have yet to invest in our country, you are welcome especially as we seek to deepen our economic relations on a win-win basis that serves the interest of our peoples.
We are the new place to do business, not as junior partners, but in mutually beneficial partnerships that benefit the people of our two countries.
While we have been dogged by bad politics, the star status of Zimbabwe as a natural destination for investment is a matter of public record-a country with abundant skills and a hospitable and hard-working people that yearns for the best for itself and future generations.
Over the past three years since I became Prime Minister of Zimbabwe, I have attended several investment fora in and outside Zimbabwe and I have been heartened by renewed business confidence in our country despite the political problems still dogging us.
This conference is yet another platform for us to interact with those who wish to explore opportunities in our great and beautiful country; a nation endowed with vast resources and opportunities in many sectors.
Africa is the new frontier for investment and business.
In the case of Zimbabwe, we have many opportunities in mining, agriculture, tourism and manufacturing and our quest to attract investment has been marred by our bad politics and a poorly crafted empowerment law which has largely scared away investors.
It is the implementation that has been chaotic, even though the law insists on ceding for value and mutual discussions as a precondition.
We have successfully managed to mitigate the excesses of this law but because we are an uneasy coalition, the ultimate answer will lie in a free and fair election as a precondition for a legitimate government in Zimbabwe.
Ladies and gentlemen, I am aware that our uneasy coalition has shown what bad politics can do to prospects of investment and prosperity. But I still carry great hopes, both for my country and the African continent in general.
We have a thriving mining sector but one where this extractive industry would benefit from your experience and support in terms of beneficiation and in the procurement of heavy earthmoving equipment needed not only in mining, but in other sectors such as agriculture and the construction industry.
This would be key as we seek to recapitalise our industry and to rehabilitate our poor infrastructure.
I have often said that the story of the new Zimbabwe we are building is the story of rehabilitation and recapitalisation and there are many opportunities in that new thrust and new narrative.
Predictability, peace and stability are key factors if we are to create opportunities of investment and growth so that we can improve the lives of the people, create jobs and trade with others as equal partners.
It is true that Zimbabwe is a country where different realities exist side by side, but it is also true that we remain a country of hope both in terms of growth and investment.
Zimbabwe is a continent of opportunity and growth but this must be done through clean investments which benefit the ordinary citizen.
I am aware that most cars on our roads in Zimbabwe are imported from Japan, but I am sure we can cement greater relationships in these and other sectors as we deepen relationships and forge an enduring partnership between our two countries.
This forum is an important step but I want to leave you with the assurance that we are keen to build a new Zimbabwe in which business people will play a key part.
We are keen to build a peaceful and prosperous country. 12
Our silent factories that closed down during the period of our economic meltdown are crying out loud for partnership and investment.
We derive great inspiration from countries like Japan where high-technology has been a key driver of prosperity and economic growth.
We yearn too of having quality world infrastructure and I can assure that the political transition that has begun in Zimbabwe is unstoppable.
It is a positive story that will only have a happy ending for the people of Zimbabwe.
Notwithstanding our political problems, we are the new place to scout for opportunities. 13
Our efforts towards a free and fair election that are backed by our regional body, SADC, will set the tone for massive investment opportunities for our mutual benefit.
Like I said, I remain positive about Africa and Zimbabwe and all of you would be welcome to invest in our beautiful country with its smiling and hard working population.
I look forward to seeing you in Zimbabwe.
I thank You
Source - Morgan Richard Tsvangirai
All articles and letters published on Bulawayo24 have been independently written by members of Bulawayo24's community. The views of users published on Bulawayo24 are therefore their own and do not necessarily represent the views of Bulawayo24. Bulawayo24 editors also reserve the right to edit or delete any and all comments received.