Opinion / Columnist
ZANU-PF headquarters shaken as Africa calls spade a spade
23 Sep 2020 at 10:13hrs |
Views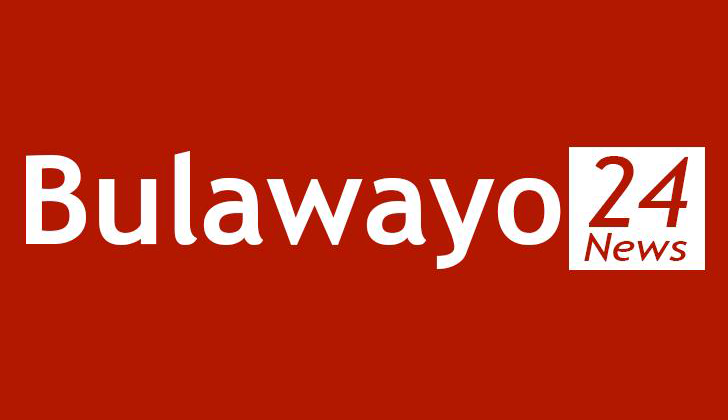 Once you see the bigmouth trio of George Charamba aka Jamwanda, Presidential Spokesman, Victor Matemadanda aka Taximan, Deputy Minister of Defence and Monica Mutsvangwa, Minister of Information, spewing unprintable obscenities and insulting former President of Botswana, Ian Khama, journalists, Catholic Bishops and everyone who speaks the truth about Zimbabwe's failing economy and politics, you know that there is a big crisis in the looter's paradise called Zimbabwe.
ZANUPF Acting Spokesman, Patrick Chinamasa, has been posted permanently at ZANUPF headquarters wherefrom he is spiting venom at anyone who dares to mention the word crisis in the same sentence with Zimbabwe. This, he does through a misplaced press conference that he holds weekly.
Suddenly but not surprising 'crisis' has become the most feared word in ZANUPF circles. The fear and fury exibited by the leaders is evidence that Zanupf headquarters is shaken to the core.
The honey moon is over for the coup plotters. Gone are the days when Zanupf leaders enjoyed a political massage from African leaders for all wrong doing. Rightly so, African leaders are now calling a spade a spade.
We commend the ANC Leadership for not only speaking out on the political crisis in Zimbabwe but for using their time and resources to go to Zimbabwe in an effort to find a permanent solution to Zimbabwe's crisis which by its nature, is very huge.
We also applaud former President of Botswana Ian Khama for speaking out against gross human rights abuse in Zimbabwe. The former President spoke well when he said that in the last 40 years the only change experienced in Zimbabwe is the name change.
Yes we have seen less development but more slaughtering and tribal marginalisation and oppression of minorities particularly Matabele people. More looting and plundering of state resources. More political persecutions, assassinations and attempted assassinations. More beatings, torture and
abductions of those who speak against the terrorist government of Zimbabwe. More empty promises and mismanagement of the economy. This forms the basis
of Zimbabwe crisis.
You have subjected yourselves to unwarranted insults and humiliation for the good cause of Ubuntu and humanity.
A good neighbour is one who knocks at the door and asks if everything is alright on hearing continuous screaming of the children and wife coming from their neighbour.
Guilt cautious ZANUPF does not like it as they have come out guns blazing attacking you, but over 5 million ordinary Matabeles and 10 million Zimbabweans who are suffering appreciate your efforts.
In the 1980s our neighbours and the world ignored the cries of agony from Matabeleland and the moment they opened their eyes, more than 40 000 innocent Matabeles including defenceless born and unborn children, women and old people, had been slaughtered by the Zimbabwe government through Zimbabwe National Army 5th Brigade.
That was genocide and ethnic cleansing done with British complicity. Therefore it is a recommendable thing to keep such a murderous government in check.
ZANUPF is like a skunk. When you deal with it you cannot escape its
unpleasant smell. The clueless, heartless and useless bunch of terrorists and genocidists value diplomacy and sovereignty more than the lives of human beings under their rule.
The political dynamics in Zimbabwe are so dramatic and cruel such that one does not know whether to laugh or cry.
In 2017 the incumbent President Emmerson Mnangagwa who is now denying that there is a crisis in Zimbabwe, illegally crossed the South African border to seek refuge and assistance. But now he is chasing away and humiliating the same people who helped him.
Guess who has run to South Africa this time to seek refuge, and to some extent, intervention? Yes it is Saviour Kasukuwere, Patrick Zhuwao and Walter Mzembi. The very guys who were pouring scorn on Mnangagwa saying he was a border jumper.
Who will be the next border jumper? As long as Shona tribal battles continue do not be surprised to see Mnangagwa and his lapdogs like Victor Matemadanda, Chinamasa and others running back to South Africa to seek refugee. It is a Shona political circus !
Politics of tribe has finally caught up with Shonas, they are now fighting each other.
Like hyenas fighting for a carcass, the Shonas are fighting for political power. The Shona tribe that holds the levers of power stands in a good position to loot which is every Shona's dream. It is because of this that no Shona tribe will allow itself to be ruled by another and the crisis will go on and on.
The factions in ZANUPF have given themselves battle names like G40 (Zezuru unconquerable), Lacoste (Chinu Chetu/ our thing) and the Weevils.
The opposition MDC will always cry foul. Forever using the issue of illegitimacy and vote rigging which has become an over used and tired tactic of theirs.
The subtle British engagement in trying to influence Shona political dynamics has created serious crisis within the Shona people. The British stand to lose big time and would be greatly disappointed after pouring millions and millions to influence the outcome they want.
What they conveniently forget is that the Shona people have never had any respected central authority in their culture. It is for this reason why you find a small country with over 100 presidential candidates and over 500 political parties.
Robert Mugabe was the only leader who managed to keep the disparate Shona groups together. Due to the military coup that removed him, he cursed his fellow Shona people and now they will never produce a leader to unite them for the next 1000 years. They should have asked Dr Staar L. Jameson and Cecil J. Rhodes .
This is why Cecil J. Rhodes ended up dealing with Matebele monarchy to secure his fraudulent Rudd Concession to obtain the coveted charter to colonize the two separate territories. The Shona people are now through natural instinct, retreating to their reset mode thus creating instabilities in all their political parties ie Zanupf, MDC MDC-99, MDC T, MDC -M, MDC A, MDC Chinja/Guqula, MDC- and et al.
This is the opportunity which the people of Matabeleland have been waiting for. These divisions are Shona supremacist Achilles's heel. When your enemy is divided you can sleep in their camp. But for us, this is not time to sleep. Let us wake up and fight for our freedom!
MLO has launched a massive mobilizing campaign calling upon all Matabele people to come out in their numbers and join hands with us in the fight for Matabeleland independence and sovereignty.
Stand up and be counted!
Let us not behave like certain fools that we know. They want to be paid to liberate themselves, worse more they believe that the world owes them and that someone from somewhere must come and fight on their behalf while they enjoy a peaceful sleep in their bedrooms.
Izenzo kungemazwi!
Israel Dube
MLO Secretary for Information and Public Affairs
Source - Israel Dube
All articles and letters published on Bulawayo24 have been independently written by members of Bulawayo24's community. The views of users published on Bulawayo24 are therefore their own and do not necessarily represent the views of Bulawayo24. Bulawayo24 editors also reserve the right to edit or delete any and all comments received.