Opinion / Columnist
Zimbabwe Parliament should veto land compensation
26 Sep 2020 at 07:30hrs |
Views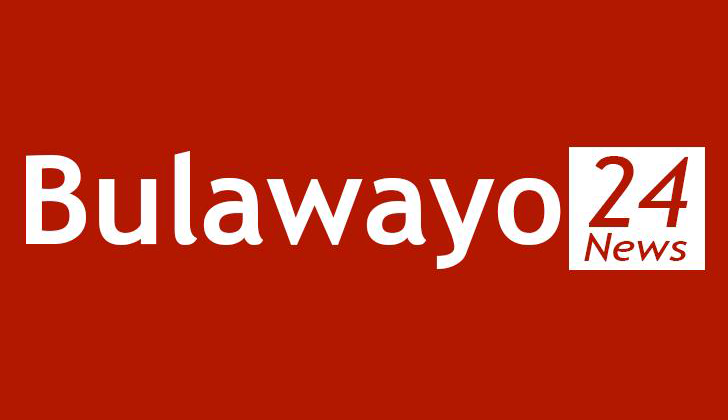 ZIMBABWE in 2000 embarked on a revolutionary nationalisation of agricultural land that saw a massive 4 500 white commercial farmers pushed out of their land without compensation. The fast-track land reform programme was political as much as it addressed the century-old land grievance.
Many across the African continent supported the President Robert Mugabe administration for the revolutionary act despite having reservations about the implementation of the desirable programme. In an extraordinary way, the State constitutionalised and approved the appropriation of the land.
Fair and dandy but there was a big hidden catch in the way in which the land was taken. In most instances, the expropriation was barbaric, but it was a novel experience particularly for the generations born after 1900 when whites' control of land and mining concessions was a divine plan.
Zanu-PF honchos and apparatchiks abused the noble programme. Many of them took multiple farms. And a great many of them took all the peri-urban farms and started to smell money, if not that they collected it from subdivision of the land into residential stands.
The land reform programme was initially meant to address the land ownership imbalances where the minority whites controlled 75% of all privately-held arable land in the country. We are talking of a mere 4 500 farmers in a country of 12 million citizens then. By any measure, this could not be justified.
Under the amendment 16 of the Lancaster Constitution and the 2013 Constitution the land reform programme was declared irreversible. The State will only pay two forms of compensation to all dispossessed farmers all farms under bilateral agreements or owned by indigenous Zimbabweans will get full compensation, that is both for both land and improvements while white farms not protected by bilateral agreements would receive compensation for improvements only.
According to Treasury, only 1% of all farms acquired are protected by bilateral agreements. The government has amended the law to say that such farmers can be given their land back (in whatever state it is after two decades) and considered a full settlement or where restitution is impossible, alternative land can be organised or a payout.
The other 99% of former commercial farmers not covered under the aforementioned scheme will have to be content in sharing a US$3,5 billion compensation. Treasury has said the money will be raised through an international debt instrument (bonds) sold to international financiers at an attractive coupon rate and a tenor of about 30 years. The real nuts and bolts of the agreement are still shrouded in secrecy, but some farmers have voiced concern that the compensation is not fair value for their properties.
Interestingly, Treasury has signed the agreement with farmers without following the Constitution. The apex law clearly states that compensation on land can only be done in terms of an Act of Parliament. It is important to note that no such Bill has been introduced in Parliament or a white paper circulated for comments from interested stakeholders.
The land reform programme despite its noble intentions has become socialism for the rich transfer of public/State resources to a few political elites or their cronies. The political elites have parcelled themselves large swathes of land and in some instances, some have become multiple farm owners and are not ashamed of it.
The government land beneficiary audit is still locked in some office at Munhumutapa Building. The political leaders are not prepared to have mere mortals know how much land they grabbed for free. The same political elites have made sure the Reserve Bank Farm Mechanisation beneficiary list and those who received inputs under Command Agriculture remain anonymous. In simple terms, they would do anything not to pay a cent but benefit from free public capital (land).
The more worrying group is the elites who are into land speculation, not farming. These are a few politically-connected elites who grabbed peri-urban farms. It was common cause that all land was appropriated and redistributed for agricultural purposes, but these had a different agenda. They wanted to become multi-millionaires by selling public assets for private benefit. They established new residential suburbs. We have seen these sprout in Harare like Augustdale Park, Southlea Park, Charlotte Brooke, Hatcliffe and in Goromonzi, only to mention a few.
The most shocking among this crop of political elites is Philip Chiyangwa who recently took the government to court so that he would be allowed to subdivide Citrus Estates in Chinhoyi (formerly owned by the Nicole family) into a new mixed residential suburb under Chinhoyi municipality. Interestingly, he got the farm for free and wants to parcel it out to the poor and working class for a fee. Nay, actually the same poor and working class will pick the tab for him through the national sovereign debt raised to pay off former commercial farmers.
The peri-urban investigation report released this year shows that the political elites sold the land and made millions of United States dollars from selling State land. It is not asking too much to have all these political elites return to the State all the revenue raised from subdividing State land. It would go a long way in extinguishing the US$3,5 billion debt to be contracted by the government.
Parliament has a moral if not legal duty to protect citizens from unjust acquisition of debts by the State or unjust enrichment by political elites from public resources. Can parliamentarians for once show spine and call all those who subdivided periurban land pay back the money and those with capacity who got A2 farms to pay back. This is not only fair but just.
-----
Paidamoyo Muzulu is a journalist based in Harare. He writes
Source - newsday
All articles and letters published on Bulawayo24 have been independently written by members of Bulawayo24's community. The views of users published on Bulawayo24 are therefore their own and do not necessarily represent the views of Bulawayo24. Bulawayo24 editors also reserve the right to edit or delete any and all comments received.