Opinion / Columnist
Zimbabwe has voluntarily become the 10th province of South Africa
21 Jan 2021 at 13:34hrs |
Views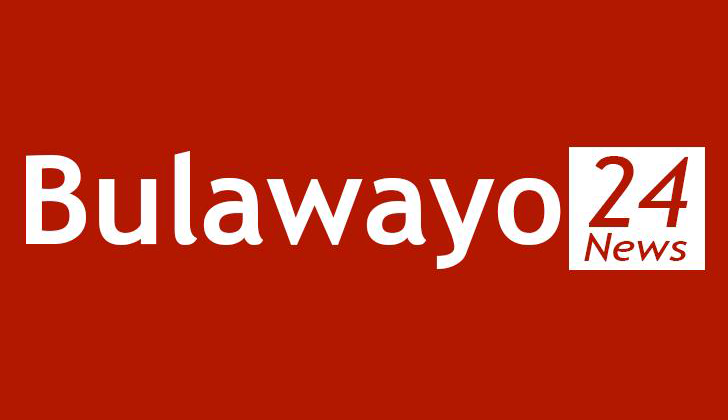 After protracted and emotional denials by Zanupf leaders that Zimbabwe is a country in crisis, masses of Zimbabweans that were stuck at Beitbridge border post a few weeks ago exposed Zimbabwe not only as a country in a deep economic crisis but a failed state that has technically become a province of South Africa. An imploding state which even the blind and disabled are running away from.
The old and the young, the educated and uneducated, skilled and unskilled, both Matabeles and Shonas, were all stuck at Beitbridge border post in their thousands. They were all destined for South Africa where they work. The border was closed due to Covid 19 second wave.
The Shona people started going to South Africa after 2002 because Zimbabwe's economy had collapsed yet Matebeles have been going to South Africa because of Matebele genocide, institutionalised tribal segregation and the desire of Shona people to take over Matabeleland.
Mnangagwa and his henchmen can shout and wail all they like but that will not stop us from laying down the facts.
Almost everyone in Zimbabwe owns a passport. We are talking about children as young as six months and adults as old as 80 years owning passports and ready to flee the country.
If a good Samaritan pitched up and announced that he is ready to host Zimbabweans in a peaceful and economic stable country, Zimbabwe will be an empty space within seconds.
Even the Shona people that boast of being rightful owners of Zimbabwe are now deserting it in droves, making a beeline for neighbouring countries like South Africa and Botswana.
At most South African robot controlled intersections there are many Shona blind and disabled beggars together with able bodied Shona women some strapped with babies on their backs begging for money form South African motorist.
Matabeles who are facing shear tribal discrimination, oppression and genocide under the Shona supremacist government of Zimbabwe are breaking away to restore the the statehood of Matabeleland that re- emerges as The Republic of Matabeleland (ROM). No one wants to live in Zimbabwe and no one is proud to carry the Zimbabwean identity.
Beside the fury, empty arrogance and lies by Zimbabwe government officials that there is no crisis in Zimbabwe, the poor country remains a failed state without its own currency. Even the no name currency (bond note) that had the value of the US dollar when it was introduced has been corroded by hyper inflation and making a fast exit from the monetary system.
The economy is on a downward spiral and getting worse everyday.
The current government mainly composed of tribalists, genocidists, coup plotters and looters has no idea on how to resuscitate the economy let alone run the country.
The only talent they have exhibited successfully in the last 40 years, if it is a talent at all, is that of looting and plundering of the economy, lying, tribal oppression, committing genocide against Matabele people, tribal hate and gross human rights abuse and witchcraft which they openly acknowledge and celebrate as illustrated with the elevation and glorification of Mbuya Nehanda as a heroine.
It uses the army and police who are always on high alert to arrest, beat up, torture or even shoot to kill anyone who dares to speak out against gross human rights abuse and corruption in Zimbabwe.
When it comes to corruption, like hyenas, the first family leads the pack in looting. Minerals like diamonds and gold are their target. A month hardly passes without a member of the first family being mentioned in a scandal involving gold or PPEs.
They use relatives, business people and pilots as fronts to illegally smuggle the precious minerals out of the country to be sold in the black market in foreign countries and cash stashed in offshore accounts.
The president's wife Auxillia Mnangagwa and her son, Collins Mnangagwa, were fingered in a gold smuggling syndicate that got Zimbabwe Miners Federation President and Zanupf top official Henrietta Rushwaya arrested at Robert Mugabe International Airport in October last year while trying to smuggle out 6kg gold to Dubai.
Earlier in the year the same Collins Mnangagwa was implicated in a covid 19 scandal where his dodgy company sold PPEs to the Ministry of Health at inflated prices. For an example, face masks that normally cost US$0. 50c per unit were sold at US$60.00 per unit.
Two months ago another son of Mnangwa's, Tarirai David Mnangagwa, seized gold mining claims after the owners invited him to invest in the project. The poor miners learnt the hard way that you do not invite greedy and corrupt Mnangagwas to invest in your project after mine claims were grabbed by Tarirai David Mnangagwa.
The gold smuggling syndicate is bigger than imagined as cabinet ministers, top Zanupf leaders, CIO and Army are also involved.
At the top of the list is President Emmerson Mnangagwa, Vice President, Constantino Chiwenga, Foreign Affairs Minister, Sibusiso Moyo, Mines Minister, Winston Chitando, State Security Minister, Owen Mudha Ncube, ZANUPF Acting Spokesman, Patrick Chinamasa, Reserve Bank Governor, John Mangudya, Commander of Zimbabwe defense Forces, Philip Valerio Sibanda, Businessman cum Mnangagwa front man, Kutakwashe Tagwirei and many others .
With this brazen looting and plundering of national resources by Shona supermacist leaders who have a DNA of corruption and theft, Zimbabwe has reached a point
of no return. This unfettered and uncontrolled thieving started in 1980 and it will not stop anytime soon because it is part of valued Shona culture.
The opposition and civic organisations mainly led by Shonas do not denounce it because it is Shona culture. The majority Shona masses ignore it as it is part of their culture.
This and the closing of borders by South Africa is a wake up call for all Matabele people to stand up and fight for the restoration of Matabeleland state.
Stand up, unite and fight for the restoration of Matabeleland state where you will govern yourselves and freely develop Matabeleland or remain in Zimbabwe where you will forever suffer under Shona tribal oppression and work as garden boys, herd boys and maids for Shona people.
Izenzo kungemazwi!
Israel Dube
MLO Secretary for Information and Public Affairs
Source - Israel Dube
All articles and letters published on Bulawayo24 have been independently written by members of Bulawayo24's community. The views of users published on Bulawayo24 are therefore their own and do not necessarily represent the views of Bulawayo24. Bulawayo24 editors also reserve the right to edit or delete any and all comments received.