Opinion / Columnist
'Zanu PF is trapped and demanding negotiations at gun point' - how naive, it's povo that's trapped and dying like flies
02 Feb 2021 at 00:21hrs |
Views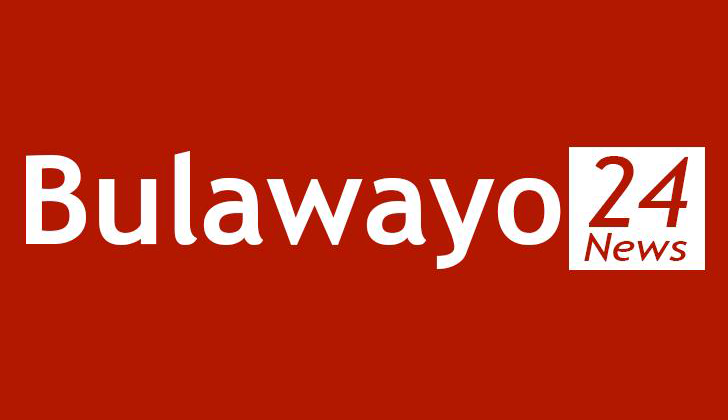 There are some very confused people out there who are calling for political dialogue as the way forward but have no idea who should be demanding change much less what that change should be. All the are doing is mudding the political water.
"Don't break a bird's wings and tell it to fly," argued Jeffryson Chitando in Zimeye.
"Why then should you shoot unarmed civilians, arrest hundreds of MDC Alliance supporters and then call for dialogue?
"In 2008, the Mugabe regime used the short sleeve and long sleeve crude tactic to enforce GNU talks - then is the so called new dispensation different from the old?"
What Chitando, like so many others out there, has failed to understand is that the 2008 to 2013 GNU, for all its shortcomings, did nonetheless offer a golden opportunity to end the Zanu PF dictatorship. The said opportunity was lost because Morgan Tsvangirai and his MDC friends sold out big time.
To blaming Zanu PF for the 2008 GNU's failure to deliver any meaning change is proof Chitando has no clue what the GNU was about and is just shooting in the dark!
"When praying with a hyena never close both eyes. Should you negotiate to free a trapped hungry lion? The economy has trapped the lion and now it's demanding negotiations at gunpoint," continued Chitando.
This is just wishful thinking at best!
Of course, Zanu PF leaders would want the economy to do better so that they in turn can do even better than they are doing up to now. Nothing would please Mnangagwa more than for him to have several Blue Roof mansions in Harare, in his rural home, one for each of his sons and daughters, for small house, etc., etc. As long as the economic success does not threaten his iron grip on power, of course.
As things stand the economy is in total meltdown but his iron grip on power is solid. It is not the ruling elite who are suffering the most from the ill effects of the economic meltdown; it is the poor and to suggest otherwise is just foolish.
Unemployment has soared to over 90%, basic services such as education and health care have all but collapsed and over 50% of our people now live in extreme poverty. In the midst of all this sea of tragic human suffering are islands of the filthy rich ruling elite and their cronies.
Indeed, it is the insatiable greed of the ruling elite; premised as it is on gross mismanagement, rampant corruption and the criminal waste of the nation's human and material resources; that is fuelling the country's economic meltdown.
Some people have found solace in the reality that coronavirus has not spared Zanu PF bigwigs. 40 years of Zanu PF misrule meant the country's economy was in a mess and its health care in shambles at the on set of the pandemic. The regime's resolve to under report the coronavirus figures, to hide its blundering incompetence in the handling of the virus has only made a bad situation even worse.
Of course, it is little comfort that the ruling elite have not been spared by the coronavirus since it is the poor who are bearing the brunt of it all. The poor are at great risk of catching the virus because they live in crowded housing, with no clean running water, they are forced to go out to earn a living or else starve, etc. And meanwhile the rich are as snug as a bug in their five star mansions!
Right now, the regime is pulling all the stops to get the corona virus vaccine and no prizes for guessing who will be vaccinated first!
"The vaccine might not be enough and there will be a group that will be prioritised such as frontline workers, ministers, MPs and members of the security sector," Robert Mudyiradima, the head of monitoring and evaluation in the health ministry, told the parliamentary portfolio committee on health.
The poor will have to wait, a year or more, for the freely donated vaccine. Until then the poor must soldier on the best they can burying their dead, who are dying like flies, along the way! Why Zimbabweans have chosen to be as helpless as flies, beggars belief!
Of course, it is for Zimbabweans themselves to demand an end to this Zanu PF inspired criminal waste of the country's resources. They have a right to a meaningful say in the governance of the country, a right Zanu PF has denied them for the last 40 years.
The root cause of Zimbabwe's economic meltdown and political paralysis is the country's failure to hold free, fair and credible elections.
The corollary is equally true and obvious, implement the democratic reforms to stop the blatant rigging of elections and Zimbabwe will cure itself of the curse of bad governance!
"Don't exploit people and expect them to stand on your side.. Don't play with people's emotions and expect them to support your cause. You cannot expect to give bad things and receive good things," continued our misguided philosopher.
"Zanu PF must learn to do good things to the people!"
After 40 years of corrupt and tyrannical misrule; with the country drowning, literally, in this man-made "s***thole", as former US President Trump called Africa; and still Chitando has no clue what is going on.
Zanu PF thugs have ruined the economy and murdered over 30 000 innocent Zimbabweans to establish and secure the dictatorship and absolute power. This is what they wanted, they are gloriously happy and are fighting tooth and nail to retain the status quo. It is for you, Chitando, and the impoverished millions to demand change.
"Don't play with people's emotions and expect them to support your cause!" It is such nauseating stupidity that is holding the nation back!
Source - zsdemocrats.blogspot.com
All articles and letters published on Bulawayo24 have been independently written by members of Bulawayo24's community. The views of users published on Bulawayo24 are therefore their own and do not necessarily represent the views of Bulawayo24. Bulawayo24 editors also reserve the right to edit or delete any and all comments received.