Opinion / Columnist
The weaponisation of Covid-19 in Zanu-PF factional wars
13 Feb 2021 at 14:50hrs |
Views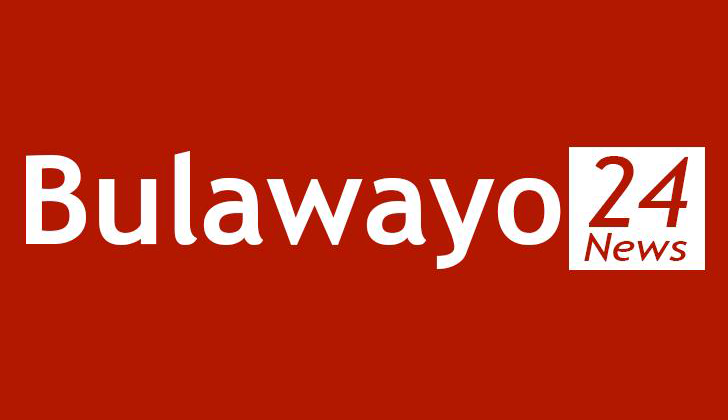 A new deadly political threat
THERE is a new and dangerous security threat in Zimbabwe's politically dysfunctional post-November 2017 military state, under an increasingly factionalised Zanu-PF and a collapsing economy now run by feuding cartels fuelled by systematic corruption.
And that threat is the weaponisation of Covid-19, whose capabilities are real and worrying.
The sudden death of Zimbabwe's Ambassador to Mozambique and former Zimbabwe National Army's Chief-of-Staff, Retired Lieutenant-General Douglas Nyikayaramba who also once controversially served on secondment from the Army as chief elections officer of the Electoral Supervisory Commission, abolished in 2005 and replaced by the Zimbabwe Electoral Commission, has triggered wagging tongues amid a growing sentiment in military intelligence circles that a securocratic faction loyal to President Emmerson Mnangagwa has weaponised covid-19 to target key military figures of a rival faction who are close to Vice-President Constantino Chiwenga and who played strategic roles in the November 2017 military coup that toppled the late President Robert Mugabe and replaced him with Mnangagwa.
The anxious sentiment that covid-19 has been weaponised by Mnangagwa's securocrats against allies of his deputy, who led the military coup three years ago as the Commander of the Zimbabwe Defence Forces (ZDF), has been fuelled first by the deaths of former Air Marshal Perence Shiri, who became Agriculture minister after the military coup and ZDF spokesperson Colonel Overson Mugwisi, who both died of covid-19 in July 2020.
This sentiment gained conventional traction last month with the shock deaths from covid-19 of Retired Lieutenant-General Sibusiso Moyo, who was foreign minister, and the regime's think-tank who was famous for announcing the November 2017 military coup on national television; and Retired MajorGeneral Paradzai Zimondi, who was a central member of the service chiefs in the Joint Operations Command in the run up to the military coup. Moyo and Zimondi were key Chiwenga allies. With Nyikayaramba's death
this week, the sentiment that some securocrats in a Zanu-PF faction close to Mnangagwa have weaponised covid-19 against military-linked supporters of Chiwenga reached fever pitch.
The sentiment has not been helped by the fact that Mnangagwa has been shunning in person contact with his cabinet ministers, including his two deputies - Chiwenga
and Kembo Mohadi - since early December; preferring to engage them through digital or virtual communication.
For all intents and purposes, Mnangagwa has become reclusive; apparently afraid of Covid-19.
This explains not only why he went on holiday for a whole month in January, but also why cabinet did not meet for almost two months since 8 December 2020 until this week; during the time when Zimbabwe experienced the worst devastation from a deadly second wave of the coronavirus.
Although the beleaguered authorities in Harare have sought to downplay or even to conceal the untold devastation that Zimbabwe suffered from the coronavirus last month, causing Mnangagwa and his cabinet to maroon themselves out of sight; leaving Zimbabweans alone, as the chatter about the weaponisation of Covid-19 grew louder among military securocrats; the tip of the iceberg is easy to tell by simply unpacking the difference between the government's Covid-19 situation report of 31 January 2021 and that of 31 December 2020.
From government figures, on 31 December 2020 Zimbabwe had 13 867 reported Covid-19 cases with 363 deaths, whereas on 31 January it had 33 388 reported cases with 1 217 deaths. Over the last two weeks, Mnangagwa's propaganda apparatchiks have used these figures deceptively, based on an approach which, like a miniskirt, is revealing while it in fact conceals the critical point.
In this regard, the critical point that Mnangagwa's regime has sought to conceal is twofold. First, from 31 December 2020 to 31 January 2021, the official Covid-19 cases reported by the government, in just four short weeks, spiked by a shocking 141%, while deaths skyrocketed by 235%.
The regime has sought to conceal these staggering spikes of Covid-19 cases and deaths which happened when Mnangagwa and his cabinet marooned themselves under the cover of undeserved and irresponsible holidays that smacked of dereliction of their constitutional duties, seemingly unmoved by the covid-19 disaster that consumed the country; based on official figures.
While the fact that the Covid-19 cases jumped by 141% and the deaths by 235% from 31 December 2020 to 31 January 2021 is astounding, it is important to consider that the same period saw an increase of unreported in community cases and deaths, as medical doctors started providing homecare to Covid-19 patients in low density areas in towns, with the cases and deaths in high density and rural areas going untested and unattended to.
The second part of the critical point concealed by the regime is that it has sought to conceal is the fact that the government has been paralysed into confusion and inaction by the fear that a section of its securocracy has weaponised Covid-19 and is politically using the weaponisation capabilities to devastate the targeted political opponents. It is this fear that caused the cabinet, politburo and security sector "chefs" to retreat to their farms last month.
What has jolted the system to the core and spread fear like a veld fire is that every top military officer from the November 2017 coup who has died so far, has
died of Covid-19. This has been compounded by the view among securocrats that the Covid-19 protocols that have been invoked to restrict body viewing, and in most cases to also restrict autopsies, make the coronavirus a perfect agent of death, hence the widespread panic in the corridors of power.The securocrats who are concerned about this say the coronavirusis not like most weaponised viruses that can be made into aerosols for maximum dispersion, because they say all it requires is a simple swab, of an infected corpse or from an assigned Covid-19 testing laboratory, to apply for example on a doorknob, car seat or armrest, cabinet file, office teacups or mugs and the job is done.
The worry among securocrats, especially in military circles, is that the simplicity with which the coronavirus can be captured and applied to a targeted surface means that any agency can weaponise Covid-19 with relative ease, even in the most basic of situations.
The table below highlights the dangers that have exercised the imagination of the securocrats who are concerned about the weaponisation of covid-19 in the system. Also shown on the table counter measures or steps that can be taken to minimise those dangers:
Going forward, the threat of the weaponisation of Covid-19 by a section of the securocracy is daunting largely if not only because Mnangagwa's regime does not have a comprehensive, coherent, scientific and credible national plan or strategy for dealing with the pandemic in the national interest.
For example, the regime's Covid-19 database is fraudulent and thus unreliable. Instead of supporting and letting medical and public health professionals to lead the fight against the coronavirus as first responders and the frontline base, the Mnangagwa regime has sought to be in front of them.
The regime has used coronavirus lockdowns as law-and-order lockdowns with no clear cut, transparent and measurable public health objectives. It is against this backdrop that a devious opportunity for the weaponisation of Covid-19 has presented itself. The consequences of this real danger are too ghastly to contemplate.
About the writer: Moyo is a former Zimbabwean Member of Parliament, cabinet minister, and academic.
Source - thenewshawks
All articles and letters published on Bulawayo24 have been independently written by members of Bulawayo24's community. The views of users published on Bulawayo24 are therefore their own and do not necessarily represent the views of Bulawayo24. Bulawayo24 editors also reserve the right to edit or delete any and all comments received.