Opinion / Columnist
'We are united and peace loving people' said Mnangagwa - tyrant boot on our throat 'Shaisano!'
15 Feb 2021 at 08:25hrs |
Views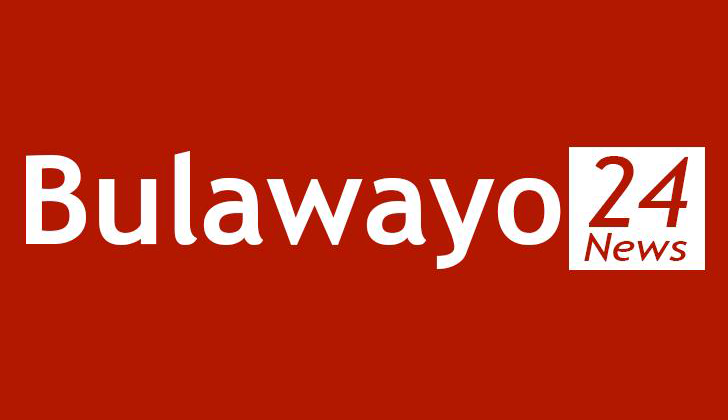 Zanu PF's ethos is that the party would rather destroy Zimbabwe, burn it down into ruins, than allow anyone else ruling the country! "Shaisano!" as one would say in Shona.
40 years of Zanu PF gross mismanagement, rampant corruption and rank lawlessness have left the country a pariah state in economic ruins.
"Highly secretive cartels linked to President Emmerson Mnangagwa and Vice President Constantino Chiwenga are reported to have taken over the operations of key state-owned companies, including private firms covering mining, agriculture and energy," reported Bulawayo24.
President Mnangagwa blames the country's economic meltdown on "heinous sanctions"!
"Be that as it may, we cannot allow those heinous sanctions to hold us back. We have enough resources in our country; we have several nations of goodwill to partner. We must stay on course and focus on our efforts until we defeat these sanctions," said Mnangagwa, addressing mourners at the burial of the late Douglas Nyikayaramba, Zimbabwe's Ambassador to Mozambique.
"The situation is gradually improving and stabilising. Various indicators are pointing towards recovery and positive growth.
He went on to urge Zimbabweans "resist to be used as willing tools by those advancing myopic, narrow and alien agendas burnt to slow down and reverse our gains of Independence. We are a united, caring and peace loving people."
This is really a nightmare!
Sanctions have become a scapegoat for the economic meltdown to draw attention away from the real causes, gross mismanagement and corruption. The country's late dictator, Robert Mugabe, admitted in 2016 to the country being "swindled out of US$15 billion in diamond revenue". He never arrested even one swindler nor recover one swindled dollar. Mnangagwa promised "zero tolerance on corruption" when he took over three years ago. He has not arrested any swindler nor is he going to do so ever! How can he when he and his fellow Zanu PF ruling elite are the Godfathers of corruption.
"The cartels impact Zimbabweans in multiple ways – entrenching their patrons' hold on power, retarding democratisation, destroying service delivery for citizens and creating an uncompetitive business climate – which leaves Zimbabweans poorer, more severely under-served by their government and disempowered to hold the state to account," as the Maverick Citizen's damning report, 'Cartel Power Dynamics in Zimbabwe', aptly put it.
Zimbabweans can see with their own eyes how the ruling elite have creamed off the nation's wealth to become filthy rich whilst the majority sink into abject poverty and despair. Sanctions did not stop Mugabe build his sprawling US$2 billion Blue Roof mansion whilst the country's referral like Parerenyatwa and Mpilo Hospitals had no equipment, staff and regularly ran out of something as basic as pain killers!
If the heinous sanctions are indeed the root cause of the economic meltdown and government has already identified "several nations of goodwill to partner", then why 20 years since the sanctions were imposed are they still crippling the economy?
Unemployment has soared to 90%, basic services such as education and health care have been starved of funds for decades they have all but collapsed and 50% of our people are living in abject poverty. It is really infuriate to keep talking of economic "recovery and growth" when there are no such signs!
For 40 years Zanu PF has rigged elections and denied the people a meaningful say in the governance of the country with the disastrous economic and political consequences we can see all round us. The party believes it has the divine right to rule and has ruthless silenced the people and even with the nation in ruins the party still maintain its tyrannical boot on the nation's throat.
"We are a united, caring and peace loving people." How easily the lie rolls off your tongue! How convenient!
Source - zsdemocrats.blogspot.com
All articles and letters published on Bulawayo24 have been independently written by members of Bulawayo24's community. The views of users published on Bulawayo24 are therefore their own and do not necessarily represent the views of Bulawayo24. Bulawayo24 editors also reserve the right to edit or delete any and all comments received.