Opinion / Columnist
President ED Mnangagwa - A lucky Daka-boy?
27 Feb 2021 at 10:39hrs |
Views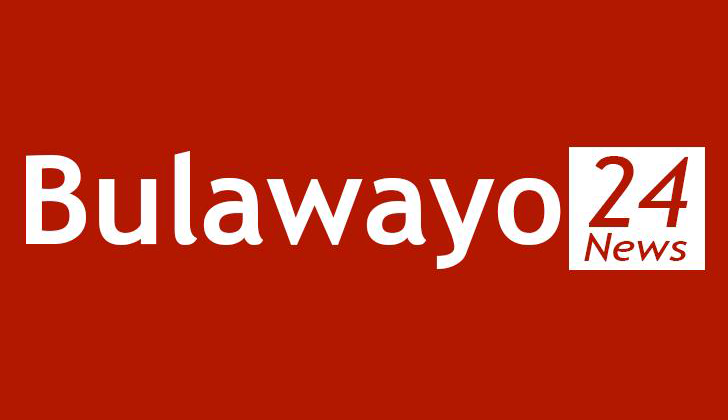 In the aftermath of the 2017 military coup, emerged a darker force to take over the peaceful nation of Zimbabwe. A man with something of the night was suddenly thrust into the forefront of Zimbabwean politics. Enter Emmerson Dambudzo Mnangagwa, now his Hon President ED Mnangagwa, and Head of State, Zimbabwe. He should have been ready for the presidency considering his underhand tactics that paved his way to power with, literally speaking, Pfumo Reropa. He had been scheming for decades for the top job. He had trodden over dead bodies to get to where he wanted to be. This infamous politician showed more determination than ability to perform at this level. Finally, he landed the ultimate prize of becoming Zimbabwe's First Man. He should have been ready for this moment yet he has been found wanting in many respects. It is true that one needs to be careful what they wish for as there is the danger that their wish may be granted. This is President Mnangagwa's predicament. He worked so hard to get to the centre stage but forgot to rehearse, now his speeches sound like he is rehearsing on live stage. Poor, poor ED. The nation wanted a builder and got a daka-boy instead. No disrespect to daka-boys the world over, but building a complex multi-storey needs higher skills. This short article aims to highlight just a few areas that show that ED lacks the leadership qualities to revive the hopes of the Nation State of Zimbabwe.
Lack of employment references
President Mnangagwa came into the job with leaky references. His old boss refused to promote him to deputy president. Most people suspected that the late Robert Mugabe was being spiteful in overlooking ED as potential successor. His performance since the 2017 November coup has shown that this was a rational decision based on lack of ability and capability. The man is incapable of leading a team in normal civilian times. Since he is devoid of a vision, he cannot lead by persuasive argument. This is the legacy of being an army man where you ask grown men to jump and all they ask is how high. Out here in the real world real intelligence is required if one is to lead a country like ours to national cohesion and economic prosperity. The president is certainly lacking in this aspect based on the content of his speech. Watching paint dry is more exciting than listening to this president's speeches. Sometimes one wonders why he bothers to address large audiences. Of course his speeches are a suitable pitch at a funeral of a fake liberation war hero (not a rare event since the Covid 19 pandemic).
Missed opportunity
The president was presented with a proverbial open goal and was expected to score easily when he took over. The people had been enthused by the people's army when Mugabe was dethroned. There was goodwill all round domestically and internationally. Even the opposition parties were willing to lend a hand with a hoped-for government of national unity (GNU). Others dreamed of a more sensible approach with the prospects of a national transitional authority (NTA) which being audibly whispered in the corridors of power. Then the real Mnangagwa happened, scuppering all chances of a GNU or NTA. Whether greed or being bullying by the army generals made the president lose focus, we will never know. The fact remains that the president missed an opportunity to bring our people together and revive the economy in one sweeping move. What a legacy awaited him if he had taken advantage of the situation. Unfortunately he chose to go it alone, Zanu pf style, hence we are worse off than when his master was still alive. What a shame!
Open for Business
The Zimbabwe is open for business mantra has not resonated with investors at home and abroad. Property rights remain a pipe dream. Corruption still stands in the way of progress. Junior Mnangagwas are wining government tenders left, right and centre. Hyperinflation is the order of the day. Infrastructure continues to collapse and basic road maintenance has come to a halt. This president and his lame cabinet inherited less pot holes than they have overseen in less than 4 years. Instead they buy expensive 4 x 4s that can navigate around pot holes or simply drive through in 'Wona-ka!' style. Look at the state of schools and hospitals. If it was not for the lockdown the streets would filled with the jobless masses. Surely the government can kick start the economy by fixing basic infrastructure. Then you hear the scarf wearing president invite people to invest in Zimbabwe, maintaining a straight face when pronouncing that that the country is open for business.
The Mthwakazi Question
Again here was another high impact area that the president could have focussed on. The people of Mthwakazi have long been marginalised by this and previous governments since Independence in 1980. This region has seen gross underdevelopment as a result of deliberate government policy, owing to its current and historical opposition to the Zanu pf governing system. To make matters worse the current president has been fingered as having been complicit in the Gukurahundi genocide, albeit as the architect of this tragedy in the first place. The on-going looting of the resources of this region has gone unabated in a bid to continue to provide a life-line for the luxurious living of the ruling elite in Harare. The side-lining of the sons and daughters of Mthwakazi when it comes to jobs and careers in the region and elsewhere is glaringly obvious. The disproportionate awarding of scholarships and educational grants is heavily skewed in favour of the ruling Shona tribesmen. This kind of discrimination perpetuates tribal divisions and lack of national unity between Zimbabwe's two main tribal groupings.
This situation presented Mnangagwa with an easy to fix problem which would have resulted in him being partially forgiven for his Gukurahundi sins while gaining a few extra free votes in this region which is normally hostile to his style of politics. President Mnangagwa could have easily passed antidiscrimination legislation to protect and promote local labour as opposed to bussing workers from outside the region. Passing such legislation is not enough if it is not supported by its implementation and enforcement. Another way to appease the growing calls for secession would have been to implement full devolution of power to provinces with Mthwakazi used as a pilot scheme. Compensating Gukurahundi victims and communities affected would have brought much goodwill from this region. Returning Zapu and ZPRA properties would have been the icing on the cake. But alas this president, like always, has his eyes off the ball. No wonder pro-Mthwakazi parties are up in arms with this government. This is like stoking fires for a future national conflagration as the Mthwakazi question cannot be wished away and no amount of bastardising the local population will suffice. The remnant of the true-breeds of Mthwakazi will one day successfully resist this regime.
The National Question
It is unrealistic to expect this president to understand the national question. Clearly President Mnangagwa is out of his depth in addressing the national question. The area of constitutionalism is way too complex for him regardless of his cursory brush with legal education and legal application in the Zimbabwean context. The rights of citizens as enshrined in the Zimbabwean constitution is beyond his intellectual grasp. Mugabe understood this but chose to ignore it for reasons that were best known to him. Joshua Nkomo understood it better that any Zimbabwean politician but suffered unkindly for believing that constitutionalism and human rights were sacred. President ED would do better by revisiting the late Big Josh's speeches and writings. The likes of Hopewell Chingono would not be languishing in prison cells if the current president had a clue about good governance. Freedom of speech and association is a prerequisite for good governance.
Conclusion
These few failings highlighted above summarise the lack of visionary and skilled leadership at the top level. This writer struggled to balance this article with some positives as this president is highly deficient in most aspects. Zimbabwe needed a builder but ended up with a Daka-boy.
Nobukhosi Moyo is a freelance blogger and political activist. This article has been written in her personal capacity.
Source - Nobukhosi Moyo
All articles and letters published on Bulawayo24 have been independently written by members of Bulawayo24's community. The views of users published on Bulawayo24 are therefore their own and do not necessarily represent the views of Bulawayo24. Bulawayo24 editors also reserve the right to edit or delete any and all comments received.