Opinion / Columnist
Do morals require a code of conduct for politicians?
02 Mar 2021 at 21:40hrs |
Views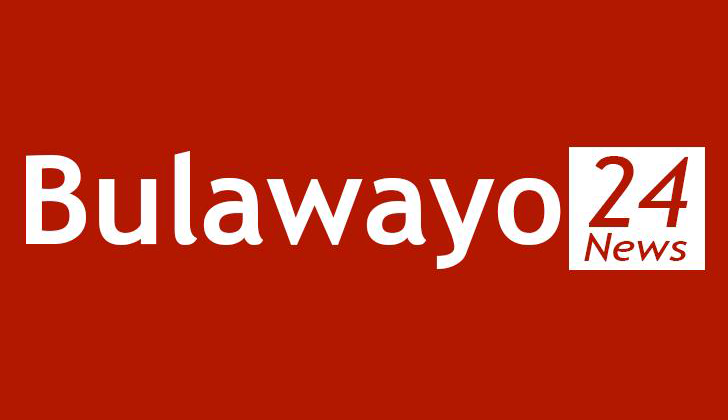 Tongues were sent into overdrive in the recent past weeks amid revelations of a multitude of trysts of Zimbabwe's the third in command, Vice President Kembo Mohadi with numerous married. What started like a case of sour grapes from a jilted ex or enraged spouse, or the usual social media hoax, eventually turned out to be a factual and well-orchestrated plot to expose the VP of his appalling sexual shenanigans that can leave any modern Casanova green with envy. Questions were bound to surface as to who was behind the recording and leaking, at regular intervals, of the telephone conversations between the VP and his numerous lovers who included a junior Central Intelligence Officer, Abigail Mupambi and a certain Chevaughn Choeni, both married. Social and print media was awash, not only with the audios, but also with the opinions presented and expressed in regard to the VP's affairs and the reasons behind such a fallout in the corridors of power that might have led to this high level security breach. We were, however, left none the wiser as to the architects of the character assassination but left all the more informed about the morality, or lack thereof, of the vice president.
Many progressive persons in opposition circles were quick to call for the sacking of the VP for his gross sexual misconduct. Others, the paid smoking guns, hastily camped in the VP's camp, defending gallantly as always, arguing that these were simply his private affairs, and should, thus, be left alone. Law experts and lecturers waded into the discourse with one esteemed professor, UZ law professor Lovemore Madhuku, quoted in local media lamenting the lack of a code of conduct for the executive as reason enough to put the issue to rest since there was no legal provision upon which to base his expulsion. Such is the dearth of constitutionalism in Zimbabwe that a whole cabinet can be constituted without a code of conduct in place to curtail excesses, untoward behaviour, and guard against abuse of power and colleagues. Eight years after the adoption of the 2013 constitution, overwhelmingly voted for by the public in February of that year, which makes mention of such a code of conduct, and that an act of parliament should be enacted to prescribe such, there has been little, if any, traction to come up with a law which prescribes a set of rules that the executive should abide by as spelled out in chapter 106.3. Attempts were made in 2015, but the required political will to see it through was lacking, and the plans were shelved by the Mugabe administration. But such has been the case in Zimbabwe that laws that clip the wings of and constrict the extent of powers of ministers and the ruling elite never see the light of day. This act, can go a long way in helping keep the executive in check, prevent gross misconduct, and also serve as the yardstick upon which ministers can be assessed. That the government of the day sees no urgency in formulating and enacting such an act is just one of the many examples of the current ZANU PF government's reluctance to be held accountable for their actions and conduct in the execution of their duties.
However, another line of argument proffered by the left, particularly the country's main opposition party, the Nelson Chamisa-led MDC Alliance, and prominent lawyer Thabani Mpofu was, though there was no such code of conduct, the VP was bound by a constitutional provision, Section 106.2 (b) which states that a vice president cannot "act in any way that is inconsistent with their office, or expose themselves to any situation involving the risk of a conflict between their official responsibilities and private interests". The use of that provision as basis of dismissal actually has a precedent. In 2014, former president Robert Mugabe invoked Section 106.2 in firing vice president Joyce Mujuru and 16 ministers. Symbolically, governments are seen and viewed as parental institutions. As such, those occupying positions high up in the echelons of power have to act in a manner that is indicative of the good morals, ethics and lawfulness they expect of the citizenry. The VP's actions, were in stark contrast to what is expected of a holder of such an office. His sexual relations with subordinates, suspected to sometimes have happened in his office, even if consensual, carried the "risk of conflict" between, not only his personal and public life but also of his juniors and subordinates.
It is without doubt that the VP acted in a manner not consistent with his lofty office, but the silence from his appointing authority seems to suggest he saw and viewed his VP's actions and conduct as acceptable and not warranting a dismissal, which he could have done by invoking Section 106.2. as his predecessor did. The regime's chief spin doctor, Nick Mangwana, echoed it well on microblogging site Twitter, saying "A lot of noise from insecure men. When married man have it off with young women, no problem. When married women have it off with powerful men all hell breaks loose! A woman is noone's property. She can make a choice and if you are married to her and you don't like it, tough.", effectively telling Zimbabweans that the issue was nothing more than the permissible and understandable adventures of a single man with a consenting married woman. Such remarks are reflective of the all-too-familiar "we can do as we please" attitude of Zimbabwe's powerful, were even when they have no grounds or meaningful heads of argument to base their defence on, they can simply exhibit nauseating arrogance and chauvinism.
As if to fly in the face of ZANU Pf's defence of their vice president, the JSC (Judicial Service Commission) was also seized with a matter quite similar to that confronting central government. The matter being of Bulawayo High court judge Justice Thompson Mabhikwa, involved in an affair with Oratile Nare, an aide to a fellow judge. However, interestingly enough, the JSC responded in a manner at clear odds with government's, stating they will investigate the allegations leveled against the judge with a view to dismiss from the bench or a reprimand if he is found to have been in breach of Section 6 or 7 of the Judicial Code of Ethics which require judicial officers to ensure that their "conduct in and outside is above reproach in the view of reasonable, fair minded and informed persons", and that they should "avoid impropriety and the appearance of improper behaviour in all of his or her activities, in and outside court, and shall avoid any conduct that may result in bringing the judiciary into disrepute." Juxtaposing this case to that of the vice president shows a clear lack of probity on the part of government. That there is no code of conduct can and should never be used as a basis for leaders to act in an improper manner or for superiors to turn a blind eye to transgressions by their deputies, which begs the question, does morality require a code of conduct? Ironically, the judge's conduct will put him before the same president who, days ago, saw nothing out of the ordinary about his vice's conduct. The judge's fate might be sealed for good by President Mnangagwa as he can choose, acting on recommendations from the JSC after its findings, to relieve him of his duties. The similarities between the cases only went as far as the scandals. As far as the aftermath of the scandals is concerned, one was paraded as a powerful man charming enough to have his way with married women whilst the other was, rightfully so, thrown under the bus.
The bravado and arrogance did not end there though, the VP himself broke his silence and issued a press statement, albeit short, professing innocence and claiming to be unfairly treated by "faceless netizens" who wish "to demean, condescend and soil my image as a national leader." That he alludes to his image as a national leader, conceding that it should not be soiled or tainted, seems to infer that he was cognisant of the gravity of his misconduct. His utterances however, left his government's information secretary hung and dry. The secretary, Nick Mangwana, had yielded to pressure and acknowledged that indeed the VP was involved in an adulterous affair with a junior, only for the VP to somersault and claim his voice was cloned and phone hacked. His denial of the veracity of the audios, is however, countered by not just the permanent secreatary's utterances, but also the acrimonious break up of one of the couples whose wife the VP was involved with. With the other reportedly requesting for a transfer of his wife away from the VP's office.
In conclusion, it is evident to those with a discerning eye that all is not well in the cockpit. There is discord, the information secretary says one thing, and the VP says another. Further, for such an authoritarian regime as Zimbabwe, such security breaches, were the VP's communication channels are tapped, calls recorded and put into the public domain, can only be the work of the security itself, under instructions from persons more powerful than the one being recorded, or alternatively those angling to replace the VP. Ultimately meaning that there is serious disharmony among the rulers of the land. The stage has been set, do not put the popcorns away just yet, Zimbabwe is likely to experience another brutal episode of bloodletting. For whoever was responsible for the exposé is angling for the VP's post if not higher.
Sibusisiwe Tshuma is a political activist cum human rights activist based in the UK and a member of ZAPU.
She is writing in her personal capacity and can be contacted at ntsikanes@yahoo.com
Source - Sibusisiwe Tshuma
All articles and letters published on Bulawayo24 have been independently written by members of Bulawayo24's community. The views of users published on Bulawayo24 are therefore their own and do not necessarily represent the views of Bulawayo24. Bulawayo24 editors also reserve the right to edit or delete any and all comments received.